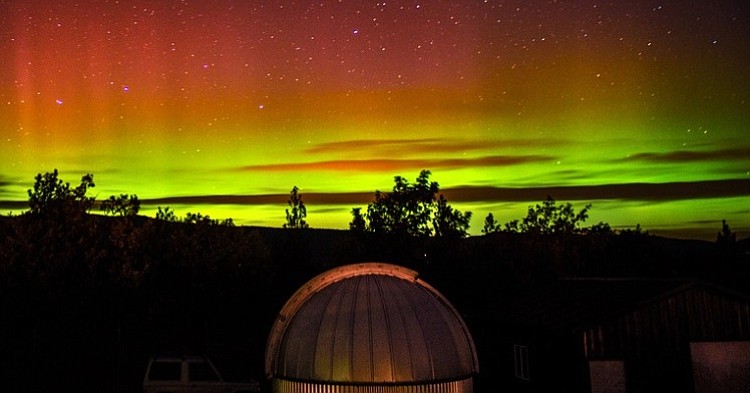 Wednesday, August 10, 2016
I'm usually known as a cynic, but lately I'm more likely to be a sap. It's my way of surviving. My ears and eyes are exhausted by the thoughtlessness, egomania and rage that seem to be infiltrating every part of our lives. I witness people who never stop for pedestrians at crosswalks, leave dirty diapers and bags of dog poop in front of downtown businesses, flip their middle finders when driving on the highway, shoot innocent people and practice bullying and name calling when running for the office of President of the United States.

The world seems to have grown crazy with anger. I recently heard about a new business where people can relieve their angry feelings by renting a sledgehammer and space in a furnished room — they call it the "Rage Room." For however many minutes they've paid for, they can use the heavy hammer to smash as many things as they want to — televisions, furniture, glass vases. The customers report that they feel energized afterwards. I doubt such an activity begets empathy or understanding. And I don't think it will help me on my quest to find civility.
Thank goodness for public radio and books, where stories make me feel less discouraged by the state of the world. On National Public Radio's program "Invisibilia," I recently heard just such an encouraging story. The theme of "Disarming a Robbery … with a Glass of Wine" is "flip the switch," which Wikipedia defines as "reversing the usual or existing positions in a situation; do something unexpected."
A narrator tells the story set in Washington, D.C. One evening, a group of friends were enjoying a bottle of wine and some snacks outside their home. All of a sudden, a man holding a gun appeared. The robber held the weapon to one of the guest's heads and said, "Give me all your f#@ing money." But no one at the gathering had any money. At first, they tried to reason with him, then attempted to make him feel guilty by asking him how his mother would feel about his behavior, to which he responded, "I don't have a f#@ing mother."
At this point they were in grave danger. Then one of the guests "flipped the switch" and invited him to sit down and have a glass of wine with them. The robber said, "That's a good glass of wine," and put away his gun. They offered him some cheese. For a moment, they all sat there together. And then the robber asked if he could have a hug, and then a group hug. They did so. He apologized to them, and left, carrying the glass of wine. Later, they found the empty glass placed carefully outside their home.

What the thoughtful woman at the party did is called "non-complementary behavior" by psychologists. Complementary behavior is when we mirror someone else's behavior. For example, someone gets angry and yells, and we yell back. It's our normal way of interacting. Non-complementary behavior is much more difficult to do, but is highly effective. It encourages empathy — an understanding of, but not necessarily an agreement with, someone else's position or opinion.
•
The other day, a truck passed me on a quiet suburban street. The vehicle was brightly painted and beautifully maintained. It was obvious the owner cared a lot about it. On the back, I noticed a custom license plate. It read, "Fear Me." Call me a sap, but I wished, at that moment, that I could have practiced non-complementary behavior and invited him to "Join Me."
I've been reading a book called "Find the Good — Unexpected Life Lessons from a Small-Town Obituary Writer." The author, Heather Lende, shares stories of her interactions with her fellow citizens of Haines, Alaska. One of her essays is about a community choir that has brought politically divided folks together. She writes, "Because they enjoy singing together, Nelle and Barbara swallow a little pride, practice a little forgiveness, and make a lot of lovely music that transcends, for an hour a week anyway, their opposing allegiances."
Weddings are usually one of our culture's most beautiful, loving and happiest events. We invite people to our weddings that we admire and care about. So when I heard the following fact on the radio the other day, I was stopped dead in my tracks. When Donald Trump married Melania, he invited Hilary Clinton to his wedding, and she went. The woman about whom he now says horrible things was his guest. Now she has become his adversary, his enemy, and certainly not someone he admires or cares about.

But maybe the next time he gets married, he'll politely invite his current nemesis to join him. If you're a sap like me, it's worth wishing for.
•
Go to YouTube and type in "Disarming a Robbery …with a Glass of Wine" to see a wonderful animated short film based on the story.