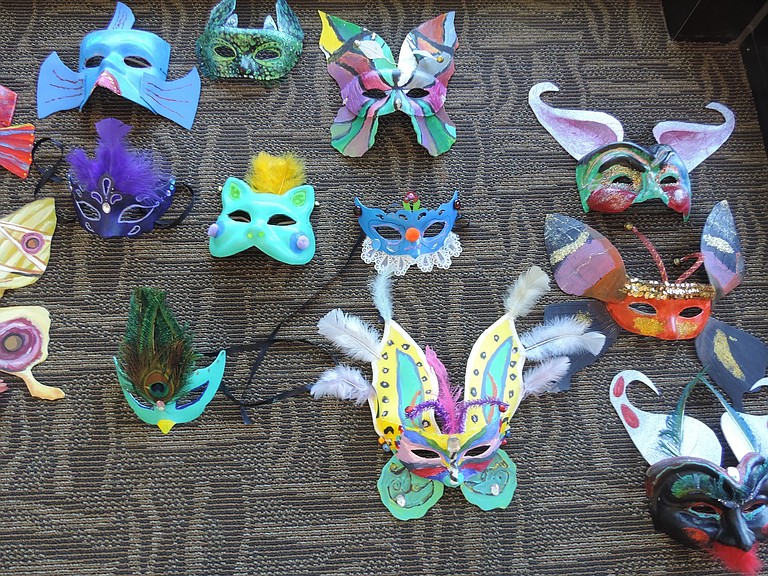 Originally published August 10, 2016 at midnight, updated August 10, 2016 at midnight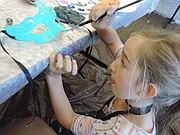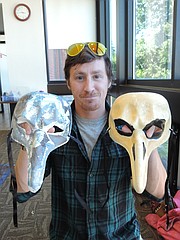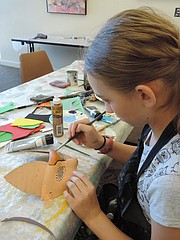 A series of mask-making workshops this summer throughout the Gorge are adding colorful, imaginative and festive visages to the Sept. 22 Fall Masquerade, a benefit for Columbia Gorge United Way.
Hood River Library was the site of one mask workshop on Saturday, taught by Kara Sisk, with just a few of its results show above. Below, Ben Sheppard holds two samples of his work, while Aubrey Lopez, 8, of Hood River, concentrates on her painting, and Fiona Larsen-Teskey, 12, of Hood River, right, adds fine touches to one of her masks.
Pamela Larsen will teach mask-making at Peace Village in Mosier on Tuesday.
In addition, students from The Dalles, Maupin, Hood River and other Gorge schools have contributed masks, The project is a collaboration of Arts in Education of the Gorge, Hood River County Library District, Libraries of Eastern Oregon, United Way of the Columbia Gorge, and the Ford Foundation.