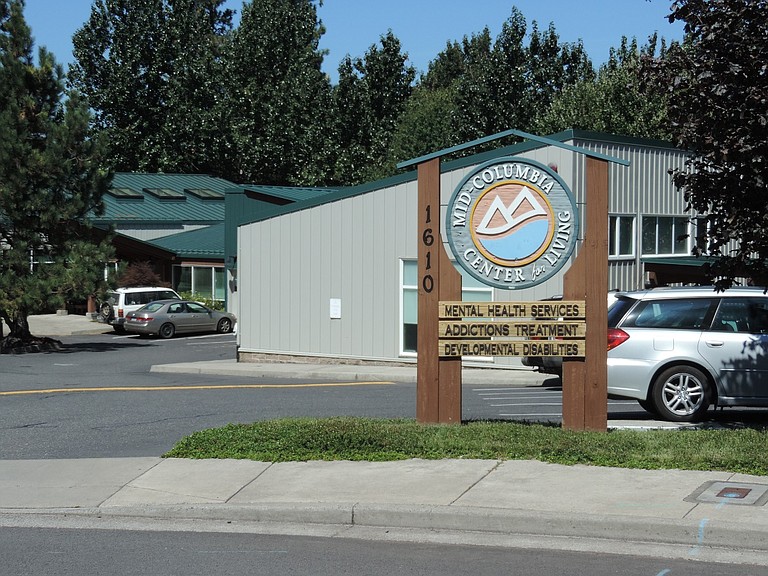 Originally published August 20, 2016 at midnight, updated August 20, 2016 at midnight
Hydrate, hydrate, hydrate. As if you hadn't noticed,
it is hot out.
A heat advisory in effect through 9 p.m. Saturday for Hood River valley and central Columbia River Gorge.
See below for three places to go for air-conditioned relief.
High temperatures will be in the upper 90s to low 100s Friday and Saturday, and winds in the western Columbia River Gorge and eastern Vancouver/Portland metro area will be 15 to 25 mph with gusts to 35 mph, according to the National Weather Service.
That means that hot and dry weather through Saturday evening will cause increased risk of heat related illnesses and rapidly spreading fires, according to fire and weather officials.
The most vulnerable individuals are those who work or exercise outdoors, adults over 65, infants and children under 4, the homeless or poor, and people with a chronic medical condition.
And pets? Just don't take your pooch anywhere in the car unless it's to the veterinarian.
Take the necessary precautions to prevent serious health effects such as heat exhaustion or heat stroke.
Health officials offer the following tips:
• When possible, stay in air-conditioned areas, drink lots of fluids…enough that you are urinating as least every four hours.
Water is best. Avoid caffeine, alcohol, and sugary or salty drinks… this especially means the so called sport drinks; they are not for hydration of anyone except for folks involved in intense athletics or work, and even then only one cup of sport drink for every three of water.
• Wear light, loose fitting clothing and limit outdoor activities to the cool morning and late evening.
• Stay in air-conditioned buildings.
• Do not rely on a fan as your primary cooling device.
• Limit outdoor activity, especially midday when it is the hottest part of the day, and avoid direct sunlight.
• Take cool showers or baths to lower your body temperature.
• Check on at-risk friends, family, and neighbors at least twice a day.
• Drink more water than usual, and don't wait until you're thirsty to drink.
• Drink from two to four cups of water every hour while working or exercising outside.
• Avoid alcohol or liquids containing high amounts of sugar.
• Make sure your family, friends, and neighbors are drinking enough water.
COOLING CENTERS OPEN
The Hood River Warming Shelter is reaching out to care for the unsheltered of the community, this season with a cooling center once a week.

Every Sunday afternoon, until the shelter's regular season opens in November, will be a time for the unsheltered to gather at the Center for Living in the Heights.

While at the Center for Living, guests will have a chance to get a shower, have a meal, watch a movie, socialize, or have a chance to talk over problems and concerns.

Watch for the shelter's new white bus starting at 1:30 p.m., making stops at Riverside Community Church, near the restrooms at the Marina, and Walmart.

For more information go to www.hoodrivercares.org.
Also providing cooling centers are:
• Hood River downtown library, Tuesday through Saturday, 10 a.m. to 6 p.m.
• Hood River Valley Adult Center, Monday through Friday, 9 a.m. to 3 p.m.
OUTDOOR WOOD CUTTING BANNED
Due to increasing fire danger, restrictions have been imposed on firewood cutting and other industrial activities on the eastern portions of the Mt. Hood National Forest. Known as IFPL (Industrial Fire Precaution Levels) Units 1 and 4 to industrial operators, the restricted area covers all of Barlow and most of Hood River Ranger Districts. These two districts have high fire danger levels. For the average firewood cutter, the restrictions mean that they will only be allowed to operate power saws from 8 p.m. to 1 p.m. in this restricted area.
Effective Saturday, Aug. 20, 2016 at 12:01 a.m., Mt. Hood NF Industrial Fire Precaution Units 1 and 4 will move to IFPL II. The following may operate only between the hours of 8 p.m. and 1 p.m. local time:
• power saws (except at loading sites)
• cable yarding
• blasting
• welding or cutting of metal
The public is reminded that a one hour fire watch is required after shut down of power saws and other equipment within the affected area. All power saws and motor bikes are also required to have an approved spark arrestor installed while operating on the national forest.
Fire danger is considered moderate for the remainder of the Mt. Hood NF. As the summer season progresses with continuing hot and dry weather, the public is encouraged to be careful with campfires. Anyone tending a campfire is required to have a shovel and plenty of water on hand; do not leave your campfire unattended until the fire is drowned with water, stirred, and cold to the touch.
•
With Oregon's hottest temperatures and driest conditions occurring throughout the next few days, Oregon State Fire Marshal Jim Walker is urging all residents to take the utmost care and thorough caution to prevent wildfires.
"A majority of this year's wildfires have been human caused," says State Fire Marshal Jim Walker. "This demonstrates that all of us need to take responsibility for protecting ourselves and our neighbors by preventing wildfires in these extreme conditions."
The Oregon Department of Forestry has reported that since January 1, 2016, there have been 466 wildfires caused by humans. And due to the extreme temperatures, much of Oregon is under a burn ban.
Currently, Oregon has several active wildfires that have put people and homes at risk, and a number of families have received evacuation warnings.
"Our office is in constant communication with the Oregon Department of Forestry and our other wildland partners to assist with firefighting efforts if called upon, said Walker.
'We have a long way to go' for 2016 fire season
The 2016 fire season is off to a promising start. Following three consecutive prolific fire seasons, the Oregon Department of Forestry is having early success, notes ODF in a press release. But as always, there is room for improvement. To date, 470 wildfires have burned 2,685 acres on ODF-protected land. Acres burned at this time each of the last three years accounted for 93,613 (2013), 46,583 (2014) and 17,800 (2015) respectively.

Preparedness has played a key role. The state's wildfire organization, which protects nearly 16 million acres of private, county, state and some federal lands, coordinates with other private landowners, forest workers, fire districts, and state and federal partners to keep fires small. With Red Flag Warnings and Fire Weather Watches forecasted for central and eastern Oregon over the previous weekend, ODF shifted several west-side crews, engines and aircraft east of the Cascades to prepare for lightning and high winds. The strategy paid off as initial-attack crews and supporting resources worked nonstop to keep up with multiple lightning ignitions from Friday through Sunday.

Weather and conditions on the ground have also attributed to the low number of acres burned as the state continues to recover from four consecutive years of drought. Cooler conditions and the occasional shot of rain this summer have been a nice reprieve from the previous three sweltering summers. But don't be fooled. Fire risk models still indicate high potential for fires to start and spread out of control. And we still have a long way to go before the risk is reduced. Fire season generally lasts well into October.

The wildcard is people. To date, 87 percent of all fires started on ODF-protected lands have been caused by people. And leading the way are things that can and should be prevented: burning back yard debris and campfires escaping control.

"This is troubling," said ODF Fire Prevention Coordinator Tom Fields. "We have been preaching fire prevention for over 100 years. That's why our organization and several other forestry agencies were originally formed: to prevent fires from occurring and keep them small when they do happen. We absolutely need the public's help to be successful. Keep campfires in established fire pits within campgrounds; put them out when you leave; and wait until fire season is over to burn back yard debris."

Fields said that while campfires and debris burning have been restricted statewide for several weeks, 74 fires have burned over 135 acres since July 1.

"There's a perfectly good reason why we need to regulate these activities," he said. "Summer conditions are conducive to pushing what seem to be innocent campfires and debris burning fires out of the control of a person's capabilities, especially when they walk away without completely extinguishing the fire."

Other known fire starters currently restricted statewide include smoking, off-road vehicle use, mowing dry grass, and cutting and welding metal. Check ODF's interactive fire restrictions map on the web, www.oregon.gov/odf to find out what is allowed where you live and where you plan to travel.

Monday was Smokey Bear's Birthday, the most recognized mascot in the world. In the spirit of Smokey's legacy, ODF and its partners want to remind everyone to do their part to prevent careless wildfires and Keep Oregon Green.