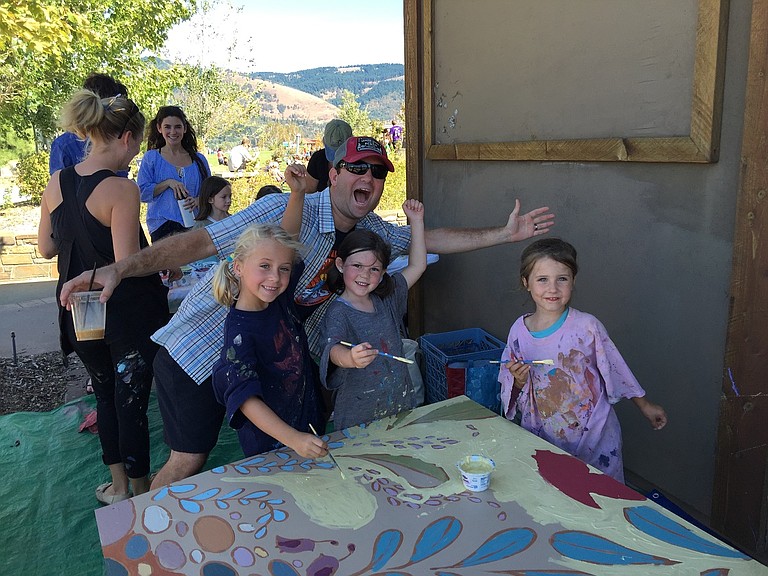 Saturday, August 20, 2016
Greetings Hood River County School District families and welcome to a new school year!

The first day of school is just around the corner (on Aug. 30) and your children will soon be stepping onto school buses, walking through school doors, and entering their school's classrooms, gyms, auditoriums and cafeterias. Here in the school district, support staff have been working hard throughout the summer to get our curriculum organized, buses tuned up, and our schools and classrooms cleaned and ready for students.

As I reflect on the 2015-16 school year, I feel so proud and humbled to serve the children and families in Hood River County. I can't possibly rehash all the amazing successes over the course of last school year, but there are a number of accomplishments that required the efforts of our entire educational community that we should all take pride in:
We have one overarching district goal: "Every student graduates with the knowledge and courage to learn, serve, and pursue their dreams." Educators at the high school continued the foundational work of everyone else in our school district by graduating 84.3 percent of our seniors on time. That is the highest four-year cohort graduation rate on record in our school district, blowing away the state average and besting any high school with similar demographics.
Our school board voted to adopt and purchase new K-12 mathematics curricula for the upcoming year and beyond. Twenty-two teachers from every school researched, piloted and ultimately selected new materials, assessments, and online intervention programs to help your children advance their mathematics skills.
In the ultimate measure of your support for our schools, voters approved our capital bond measure with 72 percent of the vote: a high watermark in our school district's history! We have been working throughout the summer on the bond sale, to hire project managers, and to develop Requests for Proposals for potential architects and contractors with a target to get critical projects going as quickly as we can.
After three years of major operations program reforms — with sweeping changes to transportation, I.T., energy use programs and more — we're now able to add significant numbers of new teaching positions this year:
• Six teachers in the elementary schools for music, PE, and counseling - bringing down K-3 class sizes by nearly 10 percent since 2013-14;
• One and a half teachers to the middle schools for foreign language and additional math sections;
• One and a half teachers to the high school in various content areas; and,
• Additional extra curricular funding for Robotics, Lacrosse, eCar, Media, FFA, and AVID.
The Spanish Immersion program at Mid Valley continues to blossom, and students in these classrooms are making significant progress. For example, only 12 percent of elementary students in the dual language program ended the year at high risk for reading failure — compared to the 27 percent who started the year as high-risk.
The AVID and Juntos programs continue to expand across our secondary schools, helping to build a culture of college and career for our students and families with great success. There were 13 percent more Hispanic students enrolled in advanced coursework and earning college credit last year!
And, if all this doesn't excite you about your Hood River County schools… how about state championships in Boys Soccer, Wrestling, Track, and Skiing?! Or… our robotics team, "Occam's Razor," placing at the World Championships?! Or… fifth grade ski day and Battle of the Books champions?! Or… the individual and collective triumphs of our Speech and Debate Team, strong finishes for Baseball and Water Polo, a Navy Cup Championship for Girls Lacrosse, or rousing performing arts productions like "Grease"?
The list of accolades and accomplishments really does go on… and on… and on. And, while we celebrate all these achievements, we are preparing for even greater successes in 2016-17. Meeting our lofty goals requires a commitment to excellence from all of us — it takes shared intelligence, coordination, focus, explicit action, grit and YOU! The partnership between parents and educators will continue to be a key driver of our successes. Only together can we ensure every Hood River County child thrives in school and is prepared for the future. Please take some time to read through the school district's strategic plan - the enclosed "20/20 Vision." I think you'll be excited about our direction, the opportunities for your involvement, and our focus on your child and his or her success.
Each new school year brings with it a renewed sense of possibility and excitement. I know I speak for all of us in the Hood River County School District that we're looking forward to another great school year with you and your children.

I truly hope that you enjoy these last days of the summer break with your family.