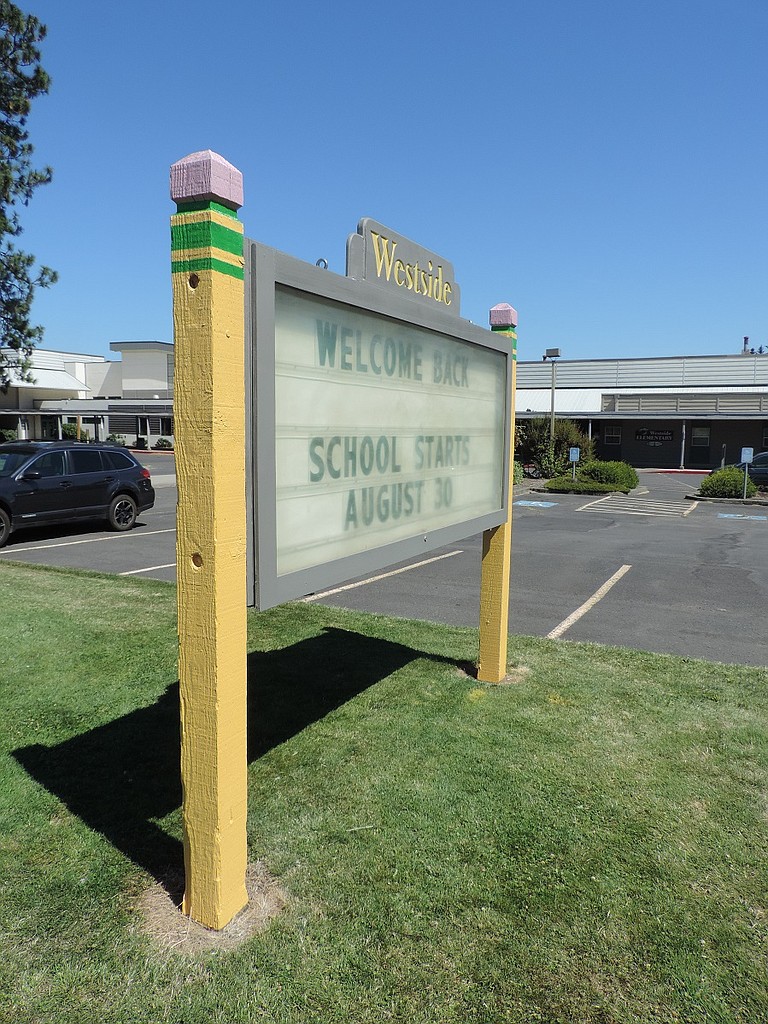 Originally published August 27, 2016 at midnight, updated August 27, 2016 at midnight
School is back.
What's different this year?
With the Hood River County School District starting a week earlier than usual — Aug. 30 for most students — you might be wondering what else has changed with this year's schedule.
Aug. 30 is a day of long-term significance for the district: It's the day the $57.17 million in bonds go on the market. That means that by mid-September the district will start receiving revenue for the building projects that will affect every facility over the next two-to-five years. The district is set to interview architectural firms next month to design and oversee the work. District patrons approved the bond in May.
"We have lots of things ready go to, we just need to get the expertise on board," Superintendent Dan Goldman told school board Wednesday.
HRCSD starts a week earlier this year, but it ends a week earlier, too, on June 13 (in 2015-2016, students weren't out until June 17). Regular federal holidays are observed, and students will still enjoy a week off for Thanksgiving, and two for winter and spring breaks.
Horizon Christian School opens its school year on Sept. 6, the day after Labor Day, with just over 200 students.
HRCSD brings in 40 new teachers and other licensed staff, the most in years, according to Goldman.
"It's a very experienced set of new staff. I am very impressed with this group," Goldman said.
Goldman said the summer was a busy productive time.
"It is a small but mighty army that makes it all possible," he said, pointing to technology staff, custodians, and others who worked throughout the summer.
Curriculum Director Neely Kirwan worked with principals and teachers on the comprehensive update in K-12 math curriculum.
"We are going to be seeing some pretty new and different ways to teach math," Goldman said.
---
Hood River County Schools start Aug. 30 for most elementary students and middle school sixth graders.
Aug. 31 is the first day for freshmen, and grades 10-12 start on Sept. 1.
Late Start Mondays also stay the same, with start times an hour later than they would be normally. This also affects the bus schedule.
All schools begin on a staggered start, as follows:
Elementary schools: 7:40 a.m. to 2:10 p.m.
Middle schools: 8:25 a.m. to 3:25 p.m.
High school: 8:20 a.m. to 3:10 p.m.
For a detailed calendar, visit the district's website at www.hoodriver.k12.or.us and click the "calendar" tab. Highlights include:
Aug. 30 — First day of school for elementary, sixth grade and new middle school students
Aug. 31 —First day of school for freshman and new high school students
Sept. 1 — First day of school for sophomores, juniors and seniors
Sept. 5 — No school; Labor Day
Oct. 2-8 — Homecoming week at Hood River Valley High School
Nov. 3 — End of first quarter (secondary)/trimester (elementary)
Nov. 21-25 — No school; Thanksgiving break
Dec. 19-Jan. 2 — No school; winter break
Jan. 26 — End of second quarter (secondary)
Feb. 24 — End of second trimester (elementary)
March 27-31 — No school, spring break
April 7 — End of third quarter (secondary)
June 13 — Last day of school, with June 16-21 scheduled as emergency closure makeup days if needed