Wednesday, December 7, 2016
It's 5 a.m. on Dec. 1. Six years ago to the minute, my mother, Ethel Pochocki, left the captive bonds of earthly life for a joyful reunion with her beloved parents. I write this column at this hour with my pad and pencil illuminated by an iconic candle with a visage that represents the miracles of December — Our Lady of Guadalupe.

My mother loved December and revered Mary and the story of Juan Diego's encounters with Mary. She appeared to him numerous times with a request to ask the local bishop to build a church on a remote hillside in Mexico. The doubting bishop wanted proof of these visitations and Juan found it with the sudden appearance of roses in December at the site. He gathered them and put inside his cloak but when opening his cloak to the bishop, what was revealed was a brilliant imprint of Mary.

When my mother passed, it was a surreal but beautiful event, joining my siblings to grieve and bond like never before. Anyone who grew up in a large family knows the joy and competitive nature of that environment. Yet in the hour of her passing, and the and in the months leading up to that moment, we miraculously came together as passionate advocates for her well-being. And in the process, we discovered the blessings and welcoming comfort of each other.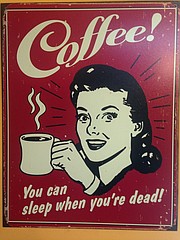 You see, the very existence of me and my seven siblings is a miracle.
When my mother lost her first full term pregnancy in the 1940s, the prevailing medical advice was to not try for another child due to what was called the Rh factor in the blood. Today a woman can get a Rhogam shot. Well, my mother would have none of that and thumbed her nose at conventional wisdom and went on to have eight children. My mother used to joke that all of us turned out "a little wacky" because of her bold decision, but having us, she said, was the most creative thing she ever did in this life.
On the 10th anniversary of the 9/11 attacks, I was on an Oregon coast road trip listening to NPR's coverage talking about a man known as the Saint of 9/11, Father Mychal Judge. He was a chaplain for a NYC Fire Department unit who bravely went with his fire crew into the North Tower and became the first known casualty of the events of that day.
This story hit me hard since my mother had written a story about him that was beautiful for a book she wrote about saints and heroes. I was weary so I stopped at a coffee shop to perk up and push away the blues. When I placed my order, something compelled me to look to my left. On the wall was a rustic, metal print with a drawing of a 1950s-era woman holding a mug with the caption, "Coffee! You can sleep when you're dead!"
I can still remember the bewildered look on the young barista's face as the tears were flowing freely down my face. I had only heard that phrase used by my mother, when I would occasionally share my weariness of insomnia issues. In her unique style of showing compassion, she would say, "Oh, get over it. You can sleep when you're dead!"
A week later, a package arrived from Amazon. Puzzled, I opened it and there was the exact metal artwork I saw in the coffee shop. I was speechless, crazed with disbelief, reveling in the miracle of the moment. For nearly a week I was convinced that somehow my mother orchestrated an order from the great beyond. She was always the queen of surprises so this seemed surreally plausible. Then came a phone call from my sister, Carol. "Did you get the coffee print yet?" I had completely forgotten that I had called and told her about my coffee shop experience. So it's still a miraculous event, that my story touched my sister's heart and motivated her to surprise me. Listening to that radio story, parked across from that coffee shop, the miracle of the moment lives on.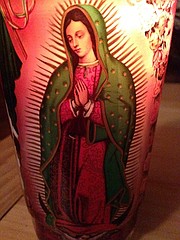 From my childhood through my mother's passing, belief in miracles occurring just when needed was the standard operating approach to the Pochocki way of life. I'm not talking about Disney movie fairy tale endings or biblical style miracles. Some of the greatest miracles I have witnessed and lived through myself have been born out of the dark times, when mired in the pit of despair, and hope of recovery seemed lost.
Having fallen into this cave many times, I am in awe of the miracle of the resilient force that exists in all of us to not only survive but to bounce back stronger and wiser. It is only though the scars of trauma and brutally painful loss that we become aware of our brilliant inner strength to carry on with life.
None of us really knows how much time we have ahead other than right now. So spread your wings, try something bold, embrace what life presents you. Tell a friend how lovely they look today. Make eye contact with a stranger and smile. Shed the cloak of self-preservation and be daring. It's been my experience that when I've jumped off a cliff into the unknown, I learn to fly at just the right moment. Impossible things happen at the time when it is just possible.
For half the country, the election results were shocking and stressful. Yet for the rest, their miracle came true. But I am heartened by the actions of the young and young at heart, those that still hold on to hope that what they are standing up for is worth the effort. Whether it be the ongoing protest at Standing Rock over the pipeline through sacred native lands in the Dakotas, or those who launched on online petition to try and sway just enough Republican electoral college delegates to change their minds and the outcome of the presidential election. (Electoral college? Ridiculous. Popular vote? Hillary's lead now over 2 million and counting — of course!) It's the trying that is the real miracle, the belief that change is possible.

With daylight upon me, and candle burning low, I am ready to get dressed and honor my mother's memory with a trip to Pine Street Bakery for coffee and the best, freshest cinnamon roll ever. I will pull the dough out of the middle and dunk it lightly in coffee. Yum.
Now this is truly living in the miracle of right now.