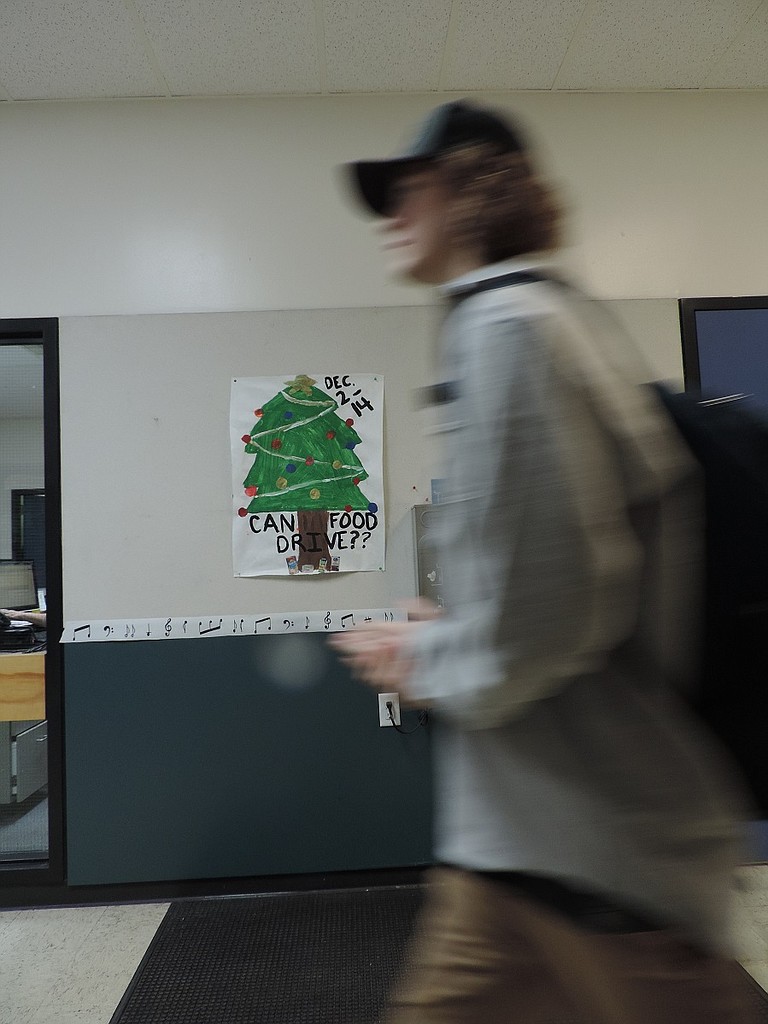 Originally published December 7, 2016 at midnight, updated December 7, 2016 at midnight
Every year, Hood River Valley High School provides the FISH food bank branches with about a third of their food and money donations for the year. The HRVHS canned food drive is now underway, and students are beginning to bring in their spare cash and cans. Leadership students have also been approaching the community to ask for donations.
Around 1,200 people, 400 of whom are students, use FISH food bank as a source for groceries. It is especially important that they have the food they need over the winter. That's where the HRVHS canned food drive comes in.
"It means a lot to a lot of people," said HRV Associated Student Body President Abby Walker during the canned food drive kick off assembly on Friday, Dec. 2. "By donating and helping out, you can help a lot of people."
The kick-off assembly helped get the school motivated to bring in food and money donations in the upcoming weeks until the food drive ends on Dec. 14, before winter break.
Besides the reward of helping out others during the holiday season, the HRVHS canned food drive offers prizes to encourage participation. These prizes range from half priced dances to lazer tag at the annual lock-in at HRV, depending on the amount of cans brought in.
If students bring in enough cans, breaking their record from last year, principal Rich Polkinghorn has promised to get a student-designed tattoo. Now that's the spirit of giving.