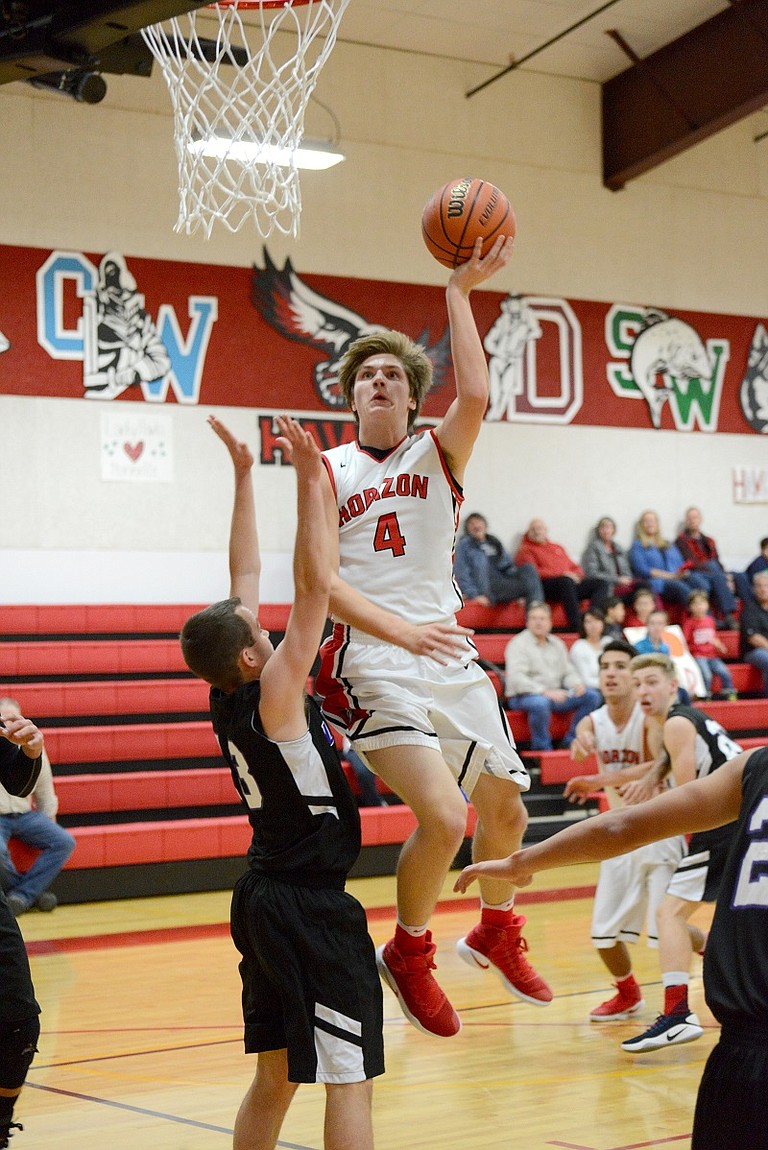 Saturday, December 10, 2016
Horizon's string of home games continued Tuesday with matchup against Life Christian, but unlike the team's dominance during last weekend's Hawk Invitational, Horizon struggled on their home hardwood against the Lions, falling 53-41.
It was the Hawks' (2-2) lowest-scoring game of the season by 14 points as both Horizon and Life Christian (1-1) struggled to get anything going. Nobody scored for the first three minutes of the contest, with Horizon breaking the ice with 4:47 remaining. After a slow start, the Lions figured out their offense and then went on a 7-0 run to take the first quarter 11-4, and then stretched their lead after several calls went against Horizon, giving Life Christian opportunities at the foul line.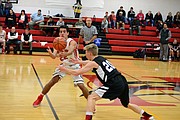 "I felt we were not mentally prepared for the beginning of the game," said Horizon Head Coach Darrin Lingel. "We adjusted and played better in the second half."
The Hawks went into the half trailing 28-12 after another lackluster quarter on offense, but started hitting shots in the third, only getting outscored 16-13, then turned the tables on the Lions with an impressive 16-9 effort in the final quarter, although Life Christian had built an insurmountable lead at that point.
"Tuesday's game was another game for us to get better," Lingel noted. "We continue to work on rebounding and turnovers. These are two areas we need to see more consistency and better communication on defense."
Horizon was outrebounded 36-26 but actually did a better job of protecting the ball than the Lions did, turning the ball over eight times to their 15. Ian Walker and Luke Holste were responsible for nearly half of Horizon's offense, scoring 10 points a pop. Quinn Roetcisoender had the edge in boards with five and had a team-high four assists. Derek Johnston led the steals category with four, made Horizon's only block, and did some dirty work by taking a charge. Lingel said he would be looking for Johnston and fellow big-man Ian Walker to pound the paint for Horizon as the team heads into their Big Sky schedule after the holiday break.
"Derek continues to attack the rim and Ian does the same. We will need both of these players to become more of an offensive threat as we move throughout the season," he said.
Horizon's home stint continues Tuesday with a 7:30 p.m. game with Country Christian (0-2).