Saturday, December 17, 2016
News item: "Oregon's craft beer industry is slowing down after a decade of explosive growth, but a state economic analyst says the outlook is good for neighborhood microbreweries."
More on that in a moment. First, a few local beer notes:
Perhaps no brewery in Hood River County better exemplifies "neighborhood microbrewery" than Solera, the only brewpub in the upper valley. Solera has expanded its weekend hours and celebrates Saturday with music and a beer release party featuring Bonneville Power Duo (Tim Ortlieb and Ryan McAlexander) performing at 8 p.m. (No minors after 7 p.m.) Brewer and co-owner Jason Kahler will present "Wheat Rye-It," a hop forward red ale, out just in time for the holidays. The brewery is located on Baseline in the heart of Parkdale.
'Ferment' update
Another local beer note brings us back to the business of beer. Seek out the savory Biere de Garde from Ferment while it is available (Slopeswell Cider Co., for example). This mildly-earthy brew reflects the wild yeast Dan Peterson of Ferment cultivated near Mount Hood. Peterson's pale ale and dry Irish stout are also found on select local taps, and he plans within weeks to roll out Woodsman porter, imbued with bright green, tender Douglas fir tips he hand-cut and placed in the boil.
Peterson, who established Ferment with his wife, Jenn, said they no longer plan to create a pub in the Yard building at the Burnside Bridge in Portland, following sale of the property, and are close to deciding on another location in the same neighborhood near the Willamette River. It will be at ground level, with more foot traffic potential than the former Yard location, on the fifth floor.
That will put Ferment within walking distance of numerous new residences, and a variety of vibrant food and beer outlets in the burgeoning southeast industrial area, including Hair of the Dog, Produce Row, Olympia Provisions, and the new brewery Wayfinder — co-founded by Charlie Devereux of Double Mountain fame.
Once slated for early winter, the Ferment pub is not likely to open until later in 2017. "I'm focusing on quality of beer production and getting the brewery in Hood River going," Peterson said. He currently brews at Zoiglhaus in Portland. In Hood River, Ferment will be corner tenant in the new Key Development building at Portway and Second Street, scheduled for completion in spring 2017.
He plans to install equipment in April, and start production here in late spring. Ferment brewhouse will be "a snug almost-5,000 square feet," according to Peterson.
At the brewery, "we're figuring out our options for a retail shop and have beer available," he said. Bottling, to be done in part by a mobile packaging company, will include smaller runs of bottle conditioned beers.
Winter Brew Fest
Mt. Hood Meadows Winter Brew Fest is Dec. 17, noon to 5 p.m. at Vertical. Admission is $14 (includes four scrip tickets); 21 and over. Breweries include: Widmer, Double Mountain, Ninkasi, 10 Barrel, Full Sail, Laurelwood, Hopworks, Pfriem, Everybody's, Backwoods and Breakside.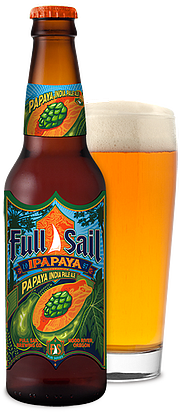 IPApaya debuts
"IPApaya" from Full Sail hit the shelves this weekend under the radar. It is the newest release in Full Sail's Pub Series, available for a limited time.
"We developed IPApaya in an effort to compliment the tropical aromas found in Northwest hops with a subtle addition of papaya," said Greg Doss, Full Sail's brewing supervisor and the brains behind IPApaya. "After testing several hop varietals for this IPA we chose to showcase Equinox (aka Ekuanot) — a hop well known for imparting unique fruity notes of melon, citrus, berry, and papaya. "
The local breweries' recent efforts at fruit-laced ales, included blueberry, plum and kumquat-based ales at pFriem and Logsdon.
The brewers suggest Full Sail's new IPApaya pairs well with Thai dishes such as Thai salad, pad prik king and tom kha, and Indian dishes such as curry, paneer and samosas. IPApaya would pair well with just about any savory food. (I sampled mine with a potato-and-ham soup and it seemed to accentuate the round, fatty flavor and texture. Meanwhile, the mild papaya sweetness sneaks to the back of the palate and then comes forward again for a subtle, tangy, second-stage zing.)
IPApaya is available January to April in six-packs, in the Full Sail mixed "Trophy Case" and on draft (6.2 percent ABV, 58 IBUs).
Session Fest returns
Session Fest, Full Sail's holiday beer in a stubby bottle, is back.
Session Fest (6.2 percent ABV, 26 IBUs) is a Czech-style strong lager called polotmavé, or literally "light dark or semi-dark," according to Full Sail Executive Brewmaster Jamie Emmerson.
"When we decided to brew a special Session for the holidays, we knew right away what color it had to be: Red (and full-bodied)," said Full Sail Brewmaster Jim Kelter. "Next, we considered what kind of head it should have. Bright white was the obvious answer. And as for the label? Gotta be green, right? So, there you have it. A Session all decked out for holidays, ready to spread joy and cheer."
The World Beer Championships has awarded Session Fest a gold medal in the Vienna-style lager category in 2011, 2013 and, for this year's batch, in 2016. Fest is available through December in 12-packs, Session Mashup Variety Pack and draft.
Full Sail hosts "Shortest Day Bash" on Dec. 21 at the pub, 506 Columbia St., with music on the deck from The Hazelnuts. "Get a taste of the dark side" with a vertical Shortest Day CDA tasting starting at sunset, 4:25 p.m. Full Sail will tap a pub-exclusive cask-conditioned Shortest Day CDA, alongside CDA on draft, and raffling off prizes including a CAPiTA Snowboard, showcasing local artist renderings of the Pacific Northwest outdoors.
Business of beer
Ferment's settling in Hood River will bring the number of breweries in the county to eight.
The number of breweries in Oregon jumped from 76 in 2006 to 218 this year, and there's fierce competition for a limited number of tap handles and shelf space.
Money magazine reports, meanwhile, that the number of breweries in the U.S. surpassed 5,000 in 2016, and that 99 percent of those are independently owned. Money also reports that the number of American breweries grew by 8 percent since 2015.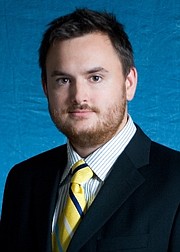 Josh Lehner, of the Oregon Office of Economic Analysis, said demand remains strong, and there are still many parts of the state and country that are lacking in neighborhood brewpubs.
"For these smaller breweries, I think the outlook is bright," Lehner said. "The brewpub model works."
Lehner gave the above outlook in remarks to the annual meeting of the Oregon Brewers Guild in Portland last week, the Capital Press reported.
Flagship Oregon beers such as Deschutes' Black Butte Porter can be found in bars and restaurants all over the state, Lehner said, but the state's five largest breweries now sell only 20 percent of their beer in Oregon.
Medium- to large-sized Oregon breweries should be looking to sell out of state, Lehner said, but that's complicated by the fact that the Pacific Northwest no longer has the market cornered on tasty, locally sourced microbrews. Good local beer can now be found all over the country, and consumers often prefer to support local businesses rather than out-of-state breweries, he noted.
Lehner said Pacific Rim nations are a good target market for Oregon beer, as they are for many other products.
About half of Oregon beer exports now go to Canada, 17 percent to Japan and about 5 percent each to China and South Korea, Lehner said.
He acknowledged the strong U.S. dollar hurts sales: A $10 six-pack here costs $13 overseas. But Lehner said currency exchange rates often fluctuate, and a devalued dollar may serve as a market tail wind for Oregon beer.
"The path forward is really about reversing the Oregon Trail," he said. "There is just too much competition and market saturation to be able to reach large production numbers by relying solely on Oregon consumers."