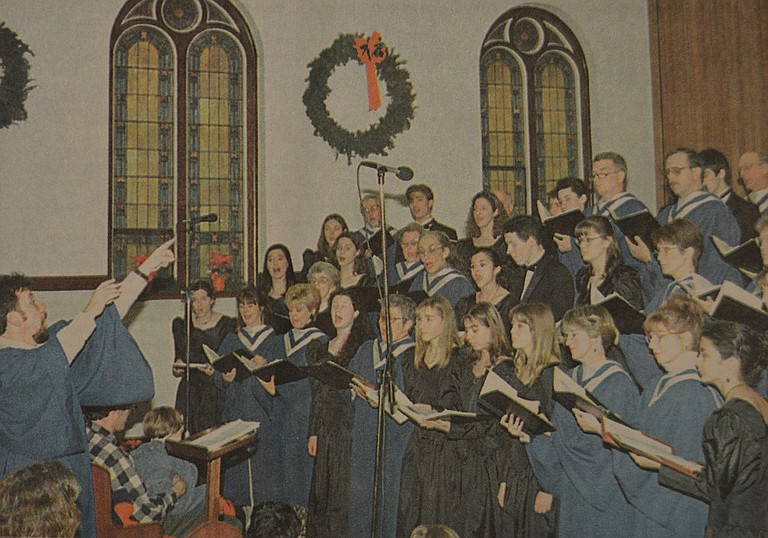 Wednesday, December 21, 2016
1916 — 100 years ago
It has been reported, although not officially, that construction of a new grade around Ruthton Hill will be one of the first pieces of work to be undertaken by the State Highway Commission, and that the road from Hood River to Mosier will also be constructed by the state during the coming summer.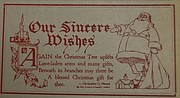 More than double last year's apple shipments have been made by the Mount Hood Railroad Company so far this season. More than 600 cars have been handled from valley points. Of this number, more than 50 percent were box cars. This was due to the shortage of refrigerator cars.
1926 — 90 years ago
In last week's issue of the News was an advertisement offering oranges at $3 a box of 300 large size. This advertisement was sent to the News from the "Acme Orange Farms, La Grange, Texas," to run for 10 issues. In view of information which has reached the News office, it is suggested that residents of this section ignore the advertisement and under no circumstances send any money. Since the advertisement was published for the initial time last week, the News learns, through Leroy Childs, of the Experiment Station, that two men have been arrested and are held in jail at Atlanta, Ga., on the charge of using the mails to defraud.
VERBATIM: Elks And Kolstad To Play Santa
Brother Bills And Mayor-Elect To Make Christmas Morning Happy One For Many Kiddies
Big Brother Bills and Mayor-elect A.S. Kolstad are back at their fine old Christmas custom of providing happiness for many hundreds of Hood River County children, and many a child will know, by noon on Christmas Day, that Santa Claus has not entirely forgotten what is expected of him.
As has been his custom for many years, Kolstad is furnishing a free movie show, especially planned for children, at the Rialto Theater Christmas morning, and when this show is over, all the children will go, under escort of local Elks, to the Elks temple, below the Mount Hood Hotel, where a huge Christmas tree will be waiting for them, with Santa Claus and a huge pile of presents nearby. No child will be overlooked at this pretty Hood River Christmas festival, made possible by a group of unselfish men.
The show will start promptly at 10 a.m. The Elks committee includes John Baker, Miles Carter, Charlie Marchbank, Cop Hinrichs and H.A. Cosley and, so it is rumored, J.H. Fredric has again been named to act as a proxy for Santa Claus.
— Hood River News, December 18, 1936
1936 — 80 years ago
A real mountain blizzard was, on Wednesday, piling up snow in the vicinity of the Crag Rats hut above Tilly Jane creek at a rapid rate, and prospects for winter sports at the higher elevations are excellent, according to Crag Rats Mel Sieverkropp and Harold Wells, who are down from the hut, where they have installed supplies for the winter months. When they left, the blizzard was entirely blotting out all but close-up views, and there was fully a foot of snow at the campground. While the Spur Road was, on Wednesday, open to traffic as far as Inspiration Point, Crag Rat Wells urges motorists not to attempt to travel as far as that point, for if the snow deepens, it will be difficult to get back to the highway.
1946 — 70 years ago
At the first meeting of the city council of Hood River on Jan. 6, two new councilmen will be sworn in. They are Robert Barker and Vernon Garrabrant. Both were elected at the November election. Mayor Joe Meyer will continue for another term, and City Recorder Wm. Sylvester and Treasurer Harold Hershner, who were both elected for another term, will continue in office. New councilmen Barker and Garrabrant fill the space of Councilmen Ernest Barclay and Arthur C. Johnsen, who have given many years of good service to the municipality of Hood River.
1956 — 60 years ago
"All Accounted For — Almost." Odell volunteer firemen are famous for their speedy turnouts when the fire alarm is sounded. One of the department's members is especially conscientious. Last Tuesday night, the fire alarm sounded. All was accounted for. Everyone present was attired in helmet, coat, boots and pants. All except one, that is. He forgot his pants. The fire was extinguished. The fireman when home for his pants.
Santa Claus will be seen throughout the valley through Saturday and those youngsters who wish to speak to him also may phone him at 4010.
1966 — 50 years ago
Postal employees were still hustling packages and letters on their way Wednesday, but Post Master Arnold Wheelers said the peak of the Christmas rush passed Monday. "I'd say Monday was a little bigger than anything we had last year," said the postmaster. "The crew handled an estimated 50,000 pieces of mail; more than 800 people visited the post office; and they sold over 10,000 stamps." Wheeler was quick to say that the workers were an important cog, but the public helped quite a bit too. "People around Hood River cooperated magnificently," said Wheeler. "We've had the best Christmas season ever."
1976 — 40 years ago
What-cha-ma-call-it road got a name Monday. Thirty-seven roads in the county received new names Monday night as county commissioners approved a street name assignment ordinance. Many of the streets had never had names before and some of the streets were known by several names. Approval was given as a part of the county's effort to clean up its addressing system. Roads running east and west under the ordinance will be known as drives, and those running north and south will be referred to as roads.
1986 — 30 years ago
Two funding applications cleared the county commission and the action was completed to form a Health Care Facility Authority for Hood River County. All of them were designed to facilitate the process toward construction of the Down Retirement Manor on Tucker Road on property near The Ranch restaurant purchased for the development. The retirement center plan was outlined in the will of Louise Nex Down, who bequeathed most of her considerable estate to help fund development of a facility for older residents of the community — something more than an apartment complex, but not a nursing home.
1996 — 20 years ago
The "crystal ball stuff" of population projections shows Hood River County experiencing a relatively modest growth rate over the next 20 years, according to the county planning department. Planning staff members have completed their population project report for the board of commissioners as part of the county's periodic review of its comprehensive land-use plan. The report relied, for the most part, on data provided by the Center for Population Research and Census at Portland State University. The center forecast an average annual growth rate between 1.2 and 1.3 percent. Projected out 20 years, that equals a county population of 23,742 by 2015, up from the current 18,700.
2006 — 10 years ago
The Hood River County Sheriff's Office has experienced a hectic week orchestrating a high-profile search for three missing climbers. By Thursday, the agency had spent almost $23,000 on manpower, fuel and supplies. However, Chief Deputy Jerry Brown said now is not the time to worry about the hit these expenditures will have taken on the 2006-2007 budget. "The sheriff doesn't put cost on a human life. Whatever it takes, it takes," said Brown. Sheriff Joe Wampler allocated $14,000 for search and rescue operations this fiscal year. Brown said the money to repay that fund will most likely be transferred from an account to replace equipment. The missing men are Kelly James, 48, Brian Hall, 37, and Jerry Cooke, 35, from Texas and New York, respectively.
— Compiled by Trisha Walker, news staff writer