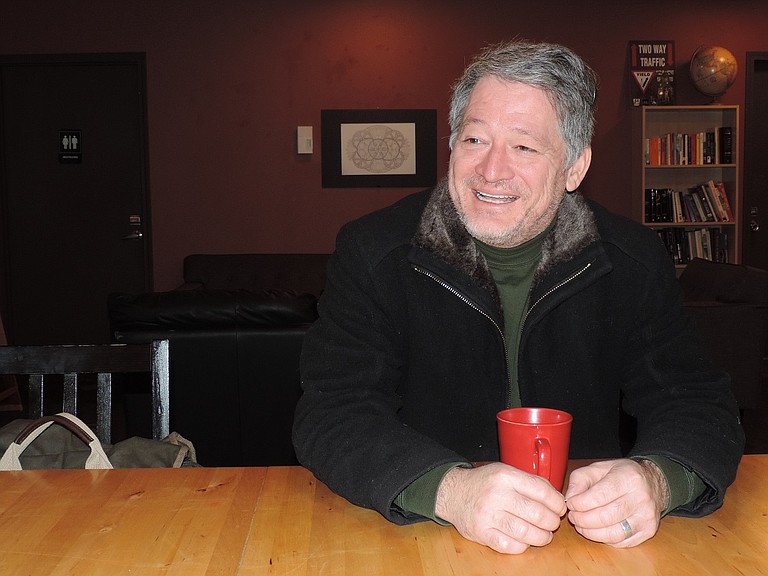 Originally published December 31, 2016 at midnight, updated December 31, 2016 at midnight
Maui Meyer came to Hood River for the surfing, and it is that verb, in an allegorical sense, he uses to describe his next phase of life. Meyer hopes to be appointed by the governor's office to the Regional Solutions Team and plans to serve on the Rural Development Initiative, a non-profit group.
In addition, he says he has "a couple of projects kind of surfing around," to serve Hood River.
Meyer, who co-owns both Copper West Properties and Celilo Restaurant, came to Hood River as a professional windsurfer in the 1980s and moved here in the 1990s after acquiring his business degree at Cornell University. He helped buy Chianti's Restaurant in 1992, rebranded it Sixth Street Bistro, sold it 10 years later, and developed the New Yasui Building in 2004. He and partners also redeveloped the historic Diamond-Davidson Building, at Third and Cascade, in 2015-16. Meyer and his wife, Jan, have three children: Nathaniel, Julia and Emma.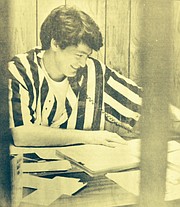 Little known Maui Meyer facts: he got his start as a realtor with Hershner and Bell (now Columbia River insurance), and his ethnic makeup is Hawaiian, Chinese, German and English. His birth certificate lists his first name as "Mau'i."
Meyer, 50, is about to wrap up 12 sometimes tumultuous years as Hood River County Commissioner, representing Hood River. He was elected in 2004 and again in 2008 and 2012, opting this year to step aside. In an unusual transition, his successor, Rich McBride, will for five months maintain double duty in local politics: he'll remain a Port Commissioner until a successor is appointed in May. The other current members of the County Commission are Les Perkins (starting his 16th year), Chairman Ron Rivers, Bob Benton, and Karen Joplin.
Meyer's entry to the commission had an unusual quirk to it: a re-vote. In 2004, he defeated incumbent Bob Hastings by 17 votes, and it was discovered that several hundred ballots had mistakenly been sent to non-county voters. That led then-administrator Dave Meriwether to order a re-vote, which Meyer won by more than 200 votes. In the following interview, Meyer referenced the "super humbling" point in 2008 when he was called to task by the community after he filed to be county commission chair upon former Chair Rodger Schock's decision not to run again — accompanying Schock to the County Courthouse to file within 45 minutes of the deadline. Schock said no collusion had been intended, Meyer acknowledged the appearance of such, and said, "People were hurt and I apologize." Ron Rivers, who remains Chair, entered the race as a write-in and Meyer, his name the only one on the ballot, opted not to actively run against Rivers.
Meyer sat down Dec. 26 at Dog River Coffee with editor Kirby Neumann-Rea for an interview:
KN-R: It's an interesting transition with Rich McBride, who will be doing double duty with the county and the port. What kind of conversations have you had with him?
Maui Meyer: "It's pretty professional, as was done when I came on board, the members of the commission help on-board the new person. I found it to be a friendly process and we tried to do the same with Rich. The five of us were a pretty tight group and while we debate issues pretty aggressively, we're still super friendly to each other and really enjoy working with each other. It was nice to bring Rich into that group. I hope, and I know, he'll do a fine job.
KN-R: Is there a particular nugget you gave him?
MM: "No, not really, I think a little bit of it is you can disagree without making it personal, and that's how you get to really good decisions. Compromise is an art form and very few things get done by five people that don't involve compromise."
When you ran for office 12 years ago you talked of your skills as a listener and negotiator. How do you think those skills actually played out for you?
"I think they served me very well. There was a lot of not getting what everyone wanted, but a lot of getting what the community needs. Sounds like a Rolling Stones song. But there was a lot of that. We did some votes a few weeks ago that were really tough. During the marijuana debate there was a big swelling in the room about how it wasn't going a certain way and we had to sort of stop the meeting and explain, 'look you can't have everything you want. You can have some of it, or would you like none of it, because if you keep pushing, you're likely to end up with none of it. So everyone take a deep breath.' And I think that has served us well."
When you started as commissioner 12 years ago, did you ever anticipate marijuana becoming the kind of policy question that it has?
"Yeah, that's crazy. We had a really telling conversation and it speaks to a generational discussion that's going on. Our planning director when we were having a planning meeting at the county, had expressed some frustration, and I asked him and he said, 'I can't get my brain wrapped around it, it's really, really hard for me to understand.' (Others said,) 'it's just hard for me. It's just difficult for us to understand.' And for people my age and younger, I grew up around it, and it's not an alien thing, but it's still a little like, 'I understand where you are coming from' and some of the other commissioners, it was like, 'we have no idea why anyone cares.' So there is a spectrum, a span of people there, from the commission down to planning commission, there are three generations. It's not often you get three generations of people in the room when they're not family, and you're talking about an issue like that. It came down to the generations: I disagree; I'm ambivalent — what you guys are talking about; and I couldn't care less."
What was your toughest moment?
"I think there's a lot of decisions I disagreed with but I voted for because the law says this is what it is, and this is best for the community."
What's an example?
"I don't think it's appropriate to bring those examples up because those wounds are still fresh, even if it was 10 years ago. They are. They were the decisions that got made."
What is the greatest lesson you've learned in 12 years as commissioner?
"Very few people know this and few care, but when Ron Rivers came on board, it was a very tough time. Super duper ugly, and the community was ready to take me out and gut me and leave me behind the woodshed. It was woodshed time. It was super rough. But the redemption I was allowed by getting through that was … I don't know. I do work and have had great relationships with people who were literally standing at the podium yelling to have me fired. It was tough, a super humbling time."
Can you point to a moment of healing, a conversation where you and one of those folks put what had happened behind you?
"I don't think you ever put anything behind you. It's still there. There's always … no one's completely moved past those things But I'm comfortable with being able to recover and work well with my critics, people who were critical of me and my viewpoints, while still getting things done. I think we've got some great things done for Hood River County since then."
What are some of those accomplishments?
"I think during the high energy cost area, we embarked on some important initiatives in regards to energy efficiency and understanding the inputs and outputs of our community. And it seemed super esoteric at the time and with oil prices being low it seemed for a while to be a little irrelevant, but now in 2016 it seems that makes great sense.
We are one of the few watersheds in the nation that has a complete understanding and can model the hydrology flow through it, and incredibly efficient agriculture. We have a pretty solid understanding of the electricity inputs and outputs and furthermore have the ability to perhaps manipulate through our own energy generation, be it biomass which we have money at the ready when we have the appropriate technology reveals itself.
We understand the wind patterns in the valley, and that wind, while a fantastic option and proven very lucrative for many people and could have been good for small governments, was not the appropriate choice from a cultural standpoint, which, while I disagreed with at the time, it was pretty clear that was the right decision to make, probably the right decision to make." (Referring to the unrealized Middle Mountain and Eastside windfarm proposals.)
Those were fairly controversial proposals that didn't fly.
"We spent time and energy but now we know, so when someone comes along and says, we should try that, we can say, 'the wind patterns didn't change. Here's the data.' It's all bundled up and packaged and ready to be there when it comes time to reexamine those issues."
You had said when you ran for office you were hoping to work with staff and administration to "refine our operating efficiencies." How well have you achieved that?
"Dave Meriwether is such a special person, and (finance director) Sandy Borowy, and the operations team, Denise Ford in human resources, and the department heads, did a fantastic job and continue to do a fantastic job, and Jeff Hecksel is really served by a great team, but from an operations efficiencies standpoint it really comes down to materials and services and payroll, and when you have to whack materials and services every year for the past 10 years … it's literally amazing how much they do with how little they have. But it came to a point where we were down into payroll, in 2010, 2011, and 2012, it was literally about payroll count, and about humans. It was rugged. This county would be bankrupt if not for the timber fund. We had been saving for the good years. That's something Hood River does well.
We've learned to save in the good years because we used to have a bunch of farmers, who said 'put 40 percent away, because you're going to need it', and it dug us out, literally. And we got way down there to where, about four years ago, it was 'two more years and we're done, and then it's really ugly.' And then timber came back, and we were able to recover with our harvest, which we keep at a very specific level, and roll forward, so we're actually growing more than we're cutting. If I had my druthers I would not want to be in the forestry business, but this is Oregon and we have resources and this is what we do."
It feels like Hood River in an ongoing, slow transition from its role as a timber county.
"It will never, nor would it ever go away as part of what we do. Because frankly, somewhat esoterically but I believe it, we grow things for a living, and there is a group in this community that tries to disavow that and thinks we should become some kind of specialty playground. We don't have more of what we've got. We have exactly what we have. There's 14,000 acres (in fruit production) planted, and every acre we take out of production had better be for good reason because it weakens the whole fabric. And a number of people up the valley are super strident about that. But there's also this thought process that we shouldn't do it but we shouldn't support agriculture. If you do that, if you commit to that, you're buying the w-h-o-o-l-e thing, the whole pie. You have to support the packing houses and you have to make sure you have good housing for your workers. You have to listen when the agriculture community voices a concern. Sometimes they are put in hyperbole and 'that's the way we've always done it,' but many, many, the vast majority, are legitimate concerns, so we need to sit and listen to them. When you look at the whole tally, ag is still a very important part of our economy and our identity. One of the great things the Port of Hood River did, I find so rewarding, is they chose to make the waterfront about food: two fantastic restaurants, arguably world-class, and Tofurkey and Ryan's and Sheppard's, and all these companies focused on food. It's about seeing the system. You have to have a successful farm implement store serving the farm sector. These are important things to the community and that makes this community at a very basic level about growing things and taking them to market. It's a risky place to be in because people don't care about it; society as a whole thinks their food arrives at the store and that a tomato grows on a tree. So the extent that we can be a good example of a whole system, and takes the ag community into our sense of place and our identity and support them as it supports us. It's a net positive. It feels risky but it's actually a pretty safe place to be."
Affordable housing has been a long standing concern of yours. What are your thoughts on where that stands now in terms of county policy?
"Twelve years and it took nine of them to get people to understand it, and for me to understand it and I still don't understand it; I think we're going in the right direction. I'm grateful that the county commission has spent the time and energy to understand it, and I feel they feel the same concern. We're all small business people on the commission so it was easier for us to see, 'your staff and employees can't live here.' We've noticed a little bit sooner than most. But county issues largely exist at the state level, with regards to land use, with regards to the Odell boundary. Odell boundary is a big discussion. Land Conservation and Development Commission has some concerns, as do we, but I wish they would take into consideration the care and concern the ag people in Odell and Hood River have for their farm lands, because it is easy for them to throw out, 'well, you don't understand land use,' but actually, we live with it every single day." (Taps the table for to emphasize each word.)
"Odell is the only place we have to grow, and an Urban Growth Boundary extension in Hood River seems to not be in our future. That (working with LCDC to get the boundary written) is probably the biggest thing that has been left undone and I wish we could have gotten done."
Are there things you think the county should revisit?
"Two things we deal with every day and they're connected: The Sheriff's Office is suffering, there's this attitude that 'recreation is free,' and these guys are the hardest working guys, and it's incredible, it's tough. They are called out sometimes three times a day to places like Eagle Creek because no one reads the sign. How we fund that, and how we fund NORCOR (Northern Oregon Regional Correctional Facility). It's the umbrella of public safety, and it is a super important conversation nobody cares about. And it's tough; we're loving ourselves to death and we're people are coming here and enjoying our community and not paying for it and we are, on our dime. I'm all for recreation, we just have to figure out a way to pay for it."
When you ran in 2004 you quoted Thomas Paine saying, 'government is a necessary evil.'
"Did I quote Thomas Paine? I'm more apt now to quote Thomas Pynchon."
Has your view of that philosophy changed, having been a government leader?
"Wow. Yeah. Yeah, it is a necessary evil, there's a lot of sausage making going on, and while a lot of it you look at and say, 'that is not what I want,' it gets us a little more of what we need. Yeah, I would say it's a necessary evil. I am not a fan of government being the solution to all things. I do find that where community abdicates its moral responsibility to its neighbors, that there is a place for government ... and unfortunately we have this slowly increasing spiral of abdication of what this fabric of community ought to do. So from a conservative point of view, which I am not, I am a Democrat, they view it as the community should be doing that, and they are not wrong. They have a point. We love to tell everybody about how it should be but nobody bothers to pick up the shovel and stand in line."
You're not putting the shovel away, you'll stay on the Rural Solutions Team for one thing.
"Yes, the business seat on that. I have been asked to consider it, so we'll see if I get it. Also I will be on the board of Rural Development Initiative, (a private non-profit) which works to improve rural capacity and economic vitality to rural communities.
"And there's a couple of other projects kind of surfing around I might have an interest in. To those who ask me what I'm doing, everyone tells themselves little lies to buy time when they're 30 years old, and my little lie was 'when I'm older and more stable I'll take time off to spend time with my kids: Work hard now.'
"The first thing I need to do is take time off and be more present with my family, which is the classic thing people say, but it's true. Everyone says 'I'll take more time for my family'. You'd be surprised how many people actually do it. Making a living becomes a habit, there are bills to pay and debts to cover, I want to challenge myself, my next challenge is to slow down mentally and focus on that for a little bit."