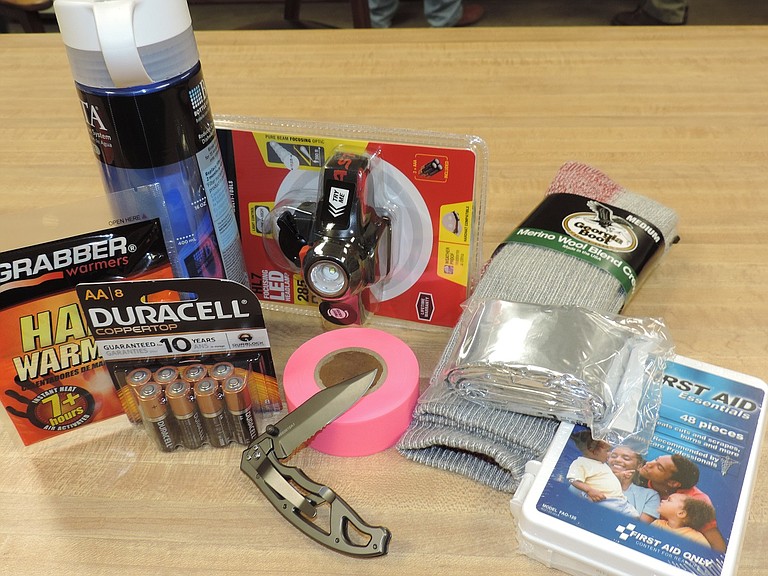 Wednesday, February 3, 2016
Hood River is known as an outdoor mecca, and with the increase in traffic comes an increase in the calls for lost or injured recreationalists.
"I find that there are many reasons why people get into situations where they need our assistance," said Deputy Chris Guertin, search and rescue coordinator for the Hood River County Sheriff's Office. "Most of the time, people aren't prepared for the activity they are doing. Sometimes people are prepared and get injured; other times, people make poor judgement decisions while recreating."
What to do if you need to be rescued
"If you've determined you're stuck, stay put or get to a place where you can be easily seen," said Mueller. "If you're hunkered down behind a tree, we're never going to see you. Get to the ridge line, and put some bright colors on.
"A lot of people freeze up, where if they'd just follow certain terrain features, they're more likely to self-rescue," said Mueller. "And definitely, if you think you're lost, check in before you lose cell phone reception."
"A little bit of knowledge and training goes a long ways," said Crag Rats Search and Rescue Volunteer Tim Mortenson. "The more knowledge you have, the less equipment you need to be safe. The thing I've noticed in the rescues I've done: If people have a few basic techniques, they can be a lot warmer, a lot happier and a lot safer."
With this in mind, the News asked Deputy Guertin, Hood River County Emergency Manager Barbara Ayers, and Crag Rats Mortenson and Asa Mueller for their recommendations of the basic items we should all have with us when going out to play, whether that's on the hiking trail or the ski slopes.
A map and navigational device
"Anyone recreating in the outdoors should have an actual map of the area they are in and know how to read the map," said Guertin.
Mueller agrees. "Have a general idea of the area that you're going into — not just a trailhead, but look at a map, look at a satellite picture." With a basic understanding of where they're headed, people can make plans ahead of time for a self-rescue — knowing if there's a creek or river that can be followed to safety, or certain terrain features that can be described to rescuers.
Ayers suggests a navigational device like GPS (which can be purchased separately or may be an app on a phone), a detailed map, and/or a compass, "but you have to know how to use it," she added.
Mueller likes a compass and a map "because you can't always count on technology to get you out and batteries die," he said. "I like to carry battery backup for my phone."
A way to communicate
Ayers suggests having a cell phone or satellite phone "and a good awareness about whether it has service where you are going. Text is your friend — it can get information out with only one bar of service and uses less battery than making a call … text is your way to reach out to 911, to friends, or someone else to tell them you are in trouble, who can call 911 and tell them about you."
"If you're unsure where you are — it's really easy with a smart phone to get your GPS coordinates … and if you can record that info and give that to somebody before you possibly lose cell phone reception, we will have a much quicker response," said Mueller.
Also important is taking a fully charged phone, "but keep in mind that the battery life on some phones can be short," said Guertin.
"People should not rely only on their cell phones for mapping data and/or expect to have cell service at all times. Most of the back country trails in our area actually do not have cell coverage," he said.
It's also a good idea to leave an itinerary with family and friends.
"When someone is overdue and a family member calls to report it, they often have very limited information on where or what that person was doing or supposed to be doing," said Guertin.
Dress appropriately
Waterproof gloves and clothing are a must when recreating outside in the wintertime, said Mueller. "Always bring an extra layer more than you think you'll need in case you need to be out overnight," he said. "If I'm going out in the wintertime, I like to bring an extra hat and an extra pair of gloves in case they get wet."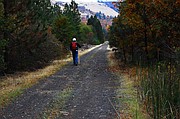 "Be prepared for changing weather," said Guertin. "I have seen people start at a trailhead in shorts and t-shirts, climb into the higher elevations and come across snow or heavy rain."
Ayers recommends bringing extra layers "ideally that are waterproof. It may be a sunny day when you start out, but here in the Gorge, anything can change without notice, especially in remote areas. Overnight temperatures can kill you if you are hiking with shorts and a t-shirt. You can huddle with others if you are cold, but you need outer protection."
For those who don't have raingear, a plastic trash bag can do in a pinch, said Mortenson. "It's waterproof, and you can cut one hole for your head and then just expose your face," he said. "It retains a lot of body heat, which will help you survive at night."
Food and water
Ayers suggests packing Power bars, trail mix, "or anything to tide you over. Enough for your group, not just for you," she added. Mueller advises bringing high calorie snacks like Cliff bars and jerky.
As for water, "You cannot live without water and you should certainly carry some any time you are out and about," said Ayers. Everyone suggests bringing a water purification system, such as iodine tablets or a filter.
Where to go for gear
These locally-owned businesses stock items ranging from warm clothing to waterproof containers for matches:
Doug's —101 Oak St.
Hood River Supply – 1995 12th St.
2nd Wind Sports — 202 State St.
Shortt Supply –116 Oak St.
The Wearhouse – 208 Oak St.
Fire starter
Mortenson has a tip for a quick, portable fire starter: throw a bunch of cotton balls into a plastic, sealable bag with a generous scoop of Vaseline, kneading the bag to allow the cotton to absorb as much of the mixture as possible. Then, when it's needed, "puff (the cotton balls) up as much as you can and it lights right up," he said. "It will burn a few minutes, anyway, enough to get dry tinder started." He also suggests packing a flint steel. "That's the minimum fire kit I'd bring."
Headlamp or flashlight
Mueller says outdoor enthusiasts should always carry a headlamp and extra batteries, and Ayers agrees. "Headlamps mean hands-free, which is a good thing," she said.
Mortenson likes chemical lights — "Overnight, you could hang a chem light over a tree," he said — and also echoes the need for a headlamp or light source.
Pack a 24-hour kit
Both Guertin and Mortenson recommend having a prepacked kit that can be throw into a backpack during every outing. Mortenson carries his kit in a metal box, which can also be used to melt snow for drinking water or as a carrying case.
"If I'm going out on day stuff with my kids, I can throw this box in and I know it has all my basics," Mortenson said.
Guertin said such a kit should, "at a minimum" contain a space blanket, good flashlight, basic first aid kit, a change of clothes, fire starter, extra water, extra food and a whistle. "Most search and rescue crews will do sound sweeps with a whistle," he said. "If you hear them, respond with your own whistle blow — it will get their attention, even if they don't see you."
Mortenson's kit contains his fire starter, a multi-tool ("A pocketknife, basically," he said), a brightly colored waterproof panel that can be used as a poncho, a shelter, or a way to signal for help, a light, a signal mirror, duct tape, 100 pound cord and water purification tablets.
"You can fix all kinds of stuff with duct tape, and then cord helps build shelters," he explained.