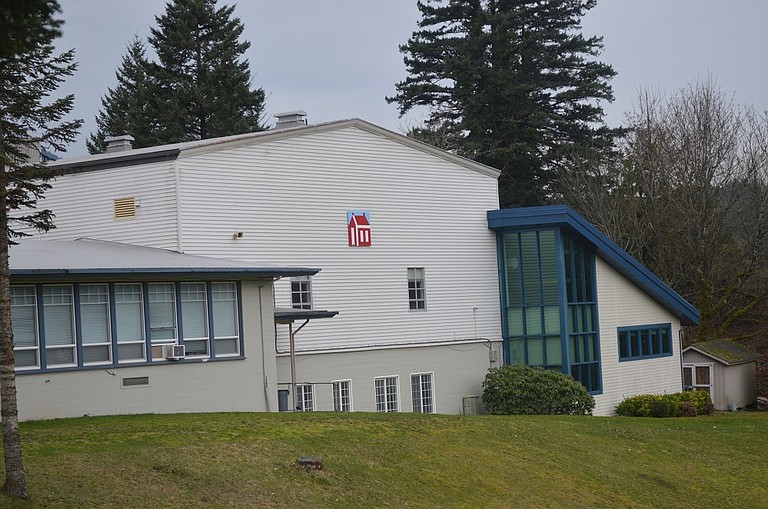 Originally published February 13, 2016 at midnight, updated February 13, 2016 at midnight
The Hood River County School District Board made a deep Primary Election ballot all the deeper.
The Board adopted a resolution to place a 20-year, $57 million bond measure for the May 17 ballot and adopted the Facilities Master Plan that will guide the building improvements and expansions that bond revenue would pay for. The bond, if approved, would mean no increase in the current tax rate of $1.83 per thousand, as an existing bond measure expires in June 2016.
The May 17 ballot will feature numerous elected offices, including State House Dist. 52, three Hood River County Commission posts, Sheriff, District Attorney, and other local positions.
Superintendent Dan Goldman said in a press release that the school board thanked the staff for the thoroughness of the report and to the over 350 community members who participated in workgroups, listening sessions, board work sessions, and community polling.
"Hood River County citizens have a strong tradition of supporting our schools and this is keeping with those past commitments," said board chairman Dr. David Russo.
"We have so much deferred maintenance due to the age of our facilities it is impossible to get everything done in one fell swoop so we're going to have to do that (facilities) plan in multiple bites. Those two pieces of business are linked, and this will start us on the path of meeting the needs that are outlined in the long-term facilities plan.
"It gives us the most resources to meet our short and intermediate term needs," Russo said.
"We need to increase our learning capacity, and this bond — the way it's structured — gives us the best way of doing it."
Primary purposes and impacts of the bond are:
Repairs to schools, including addressing failing roofs, heating and ventilation systems, plumbing, mechanical and electrical systems;
Increase learning space;
Energy efficiency improvements to decrease energy use;
Improvements addressing deferred maintenance, worn out finishes, and replace old equipment;
Technology improvements in every school for student learning opportunities;
Safety and security updates at every school;
New state-of-the-art science, engineering and math lab learning space at Wy'east Middle School;
Replace, equip and furnish May Street Elementary School on the same site, providing maintenance and operational savings;
Upgrade and improve athletic fields and tracks, including those used most by community members;
Upgrade school playgrounds at Cascade Locks, Parkdale and Mid Valley Elementary Schools;
Pay associated furnishing, equipping, demolition, site improvement and bond issuance costs.
In other business, principal Rich Polkinghorn reported Hood River Valley High School's best on-time graduation rate on record at 84.3 percent. The board congratulated the entire K-12 staff, District received the highest possible praise on their annual financial audit, Goldman announced in a press release. Auditor Tara Kamp from Pauly, Rogers & Co., commended the school district for its stewardship of public resources.
"We commend the leadership of Superintendent Dan Goldman and Chief Financial Officer Saundra Buchanan. Their staffs have done a fantastic job with many improvements to the quality of financial reporting," Pauly said.
The school district's audit opinion was classified as "unmodified," meaning the auditors had unconditional confidence in the school district's financial statements and internal controls. There were zero findings or corrections cited in the audit. This was the second consecutive unmodified opinion for the school district.
"The audit, which occurs annually, is an important accountability tool for the public that communicates whether school district resources are accounted for and managed appropriately, and if resources are utilized within the parameters set by the community budget committee and elected school board," Goldman stated.