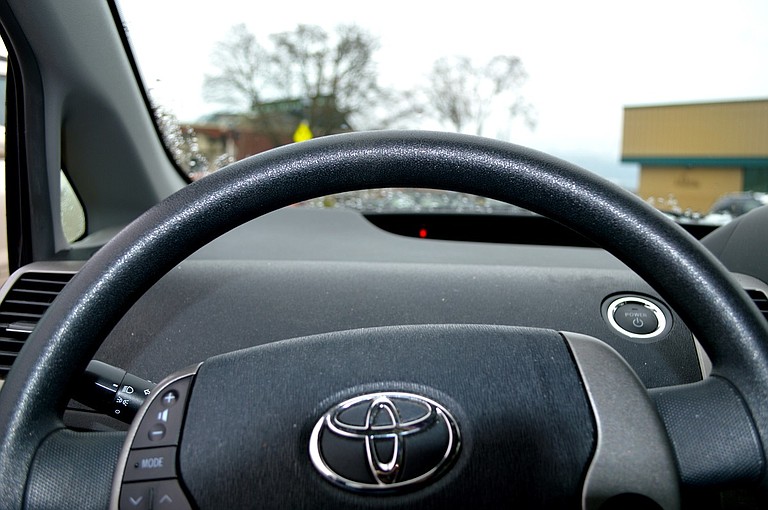 Originally published January 1, 2016 at midnight, updated January 1, 2016 at midnight
A new law tying Oregon drivers to the voter database kicks in Jan. 4, 2016.
With the start of the business year, all eligible drivers in the state — people who hold a driver's license, are U.S. citizens and are old enough to vote —will be registered to vote after they receive or renew their driver's licenses, permits or ID cards.
Oregon, the first state to implement a vote-by-mail registration system, will now be the first state to welcome an automatic voter registration system.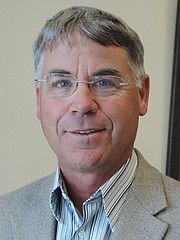 The program, nicknamed "Oregon Motor Voter" by policy makers, was crafted through House Bill 2177, which cleared the Oregon Legislature in the 2015 Session and was signed into law by Oregon Gov. Kate Brown last spring.
Through "Motor Voter," drivers will receive a postcard (with pre-paid return envelope) from the Oregon State Elections Office, which allows them to choose a political party or opt out of voter registration.
Statewide, the program expects 300,000 new registered voters. For Hood River County, an early estimate by the Secretary of State's office was somewhere in the neighborhood of 1,500, boosting the current voter base of 11,593.
Kim Kean, county elections supervisor, explained the total is hard to pin down because the DMV will process transactions on a daily basis. Some of the new voters could be eligible as soon as the May 2016 election, but the count will keep rising. Also difficult to estimate will be the number of opt-outs, or failures to return postcards.
Political opinions differ on the benefit or detriment of "Motor Voter." Supporters laud the program's potential for adding more active voters to the ballot, while opponents say it diminishes civic privacy.
In a written briefing to county clerks, Oregon Secretary of State's spokesperson Molly Woon described the program as an example for "civic engagement" that could become "a model for the nation."
"Oregon has a proud tradition of trailblazing. It's in our state's DNA," Woon said. "In addition to the simple registration methods already available to Oregonians — like online voter registration — Oregon Motor Voter will help expand access to voting and help us put a ballot in the hand of nearly every eligible voter in the state."
Party lines cleaved deep in the law's formation. Not a single Republican voted in favor of the automatic voter registration legislation, according to the bill's record on Oregon.gov. The only Democrat "nay" vote came from Sen. Betsy Johnson (D-Scappoose).
All local legislators — Sen. Chuck Thomsen (R-Hood River), Rep. Mark Johnson (R-Hood River) and Rep. John Huffman (R-The Dalles) — voted against the bill.
Thomsen referred to the program as "Motor Bloater" — i.e., an unnecessary piece of legislation that targeted people who'd rather not vote.
"It just seems like whether you want to vote or not, you're going to be signed up to vote," Thomsen said.
Thomsen praised the goal behind the law, which was getting more people to vote, but he argued citizens who wish to vote have ample resources to do so. Another concern was adding voters to a new database that "could be hacked."
The law technically takes effect Jan. 1, but the DMV will begin sending driver information to county elections offices on Jan. 4, when state agencies reopen after the New Year's holiday.
From that point on, a driver's license and a voter registration postcard will go hand in hand.
The Associated Press contributed to this report.
How "Oregon Motor Voter" Works:
Starting Jan. 1, automatic voter registration begins if you are eligible to register to vote and you apply for your original, renewal or replacement license, permit, or ID card at the DMV. To be eligible to vote in Oregon, you must be an Oregon resident, a U.S. citizen, and at least 17 years old.
Once you have begun the Oregon Motor Voter process by visiting the DMV, you will receive a card and a pre-paid postage return envelope from the Oregon State Elections Office.
With the card, you have three options:
Do nothing. You'll be registered to vote as a non-affiliated voter (not a member of a political party).
Choose a political party by returning the card. Joining a political party will allow you to vote in primary elections.
Opt out. Return the card within 21 days to decline to register as a voter. If you miss the deadline, you can still notify the county clerk's office in writing or in person at any time and request to be removed from the voter rolls.
Once registered, you will receive a ballot and voting instructions in the mail about two weeks prior to Election Day. Ballots are secret and voting decisions cannot be matched up with each individual's name.