Originally published July 2, 2016 at midnight, updated July 2, 2016 at midnight
Wasco County Historical Society invites the public to a program featuring the Historic Columbia River Highway's centennial on Saturday, July 9 beginning at 2 p.m. at the Moody/Rorick House, located at 300 W. 13th St., The Dalles. Presenter Carolyn Wood, longtime member of the HCRH Advisory Committee, will highlight the history and centennial events. The program is free.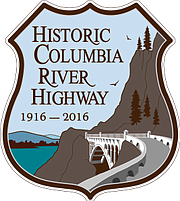 Then, on Saturday, July 23, the Friends of the Historic Columbia River Highway is hosting an Antique Car Tour from Troutdale to The Dalles.
The tour will conclude at Columbia Gorge Discovery Center, which is hosting a "Meet and Greet BBQ & Brews" welcome from 4 to 7 p.m. The museum will have free admission after 4 p.m.; exhibits will close at 5. Restrooms will be open until 7 p.m. Barbecue and sides will be available for purchase, as will microbrew beer produced by local breweries.
The arrival of the Antique Car Tour at The Dalles is estimated to be around 4 p.m., when they will pick up Mayor Steve Lawrence to tour the downtown, then travel on Highway 30 out to the Columbia Gorge Discovery Center, 5000 Discovery Drive, The Dalles. The public will be welcome to come and view the fleet of vintage autos, all manufactured by 1949 or earlier, and talk with the owners.
For more information, visit www.gorgediscov-ery.org or www.hcrh.org/e-vents/2016-antique-car-tour.