Originally published March 9, 2016 at midnight, updated March 9, 2016 at midnight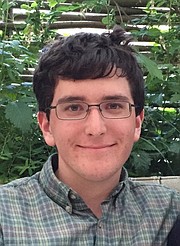 James H. Kenney, a homeschooler from Hood River, advanced to Finalist standing in the National Merit Scholarship Program of 2016. This distinction places him in a selective group of graduating seniors. Of some 1.5 million program entrants who took the Preliminary SAT/ National Merit Scholarship Qualifying Test (PSAT/ NMSQT), The National Merit Scholarship Program chose 50,000 of the highest scoring participants in April of 2015. In August 2015 Kenney was selected as a Semifinalist along with 16,000 high school seniors. Recently, Kenney was selected to advance to Finalist standing.
Kenney is a member of Occam's Razor Robotics team and will be heading to Oakland, Calif., March 24-26 for the FTC West Super-Regionals. He will be attending Worcester Polytechnic Institute in the fall.