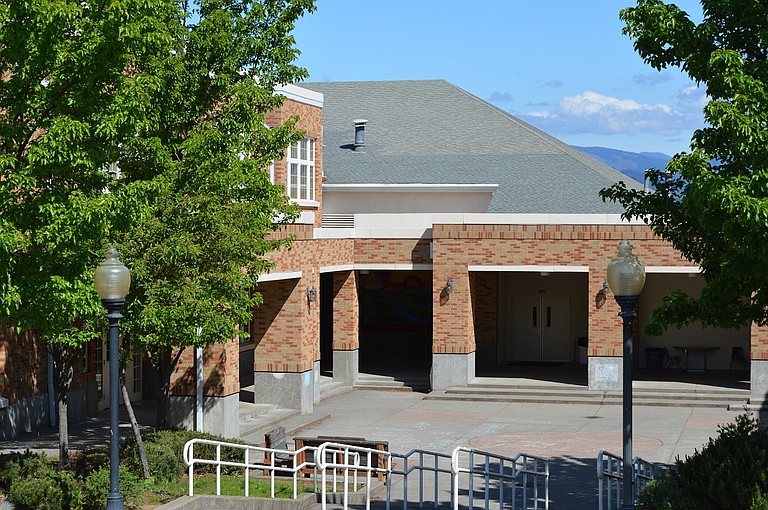 Business Oregon's Seismic Rehabilitation Grant Committee announced that it will award an historic $50.3 million in grants for seismic upgrades at 41 schools across the state. Hood River County School District will receive $898,400 to upgrade the gymnasium and classroom building known as Multi-Purpose Room at Hood River Middle School.
The work is scheduled to be done in 2017, according to principal Brent Emmons, who credited district finance director Saundra Buchanan with researching the grant and carrying through the request. The structure was built in 1971, and is physically tied to the cafeteria building to the south, constructed in 2001. A state seismic assessment last year showed the need to seismically upgrade the building, according to Emmons. "After that study, it was deemed something that really needs to be taken care of, and Saundra was able to identify the grant opportunities," Emmons said.
"I am thrilled that Hood River Middle School will get the funds it needs to seismically upgrade the gym," said Sen. Chuck Thomsen (R-Hood River). "I like to personally visit schools in my district to learn about what they are working on, and what they need. I look forward to watching the progress at Hood River Middle School as they work to improve the school and keep our kids safe."
In 2015, the Oregon Legislature approved the sale of $175 million in bonds to fund seismic safety grants for schools. Business Oregon received 107 grant applications, seeking a total of $123.3 million. Projects that were not funded in the first round will be rolled over into a second round, and will be considered along with new applications over the summer.