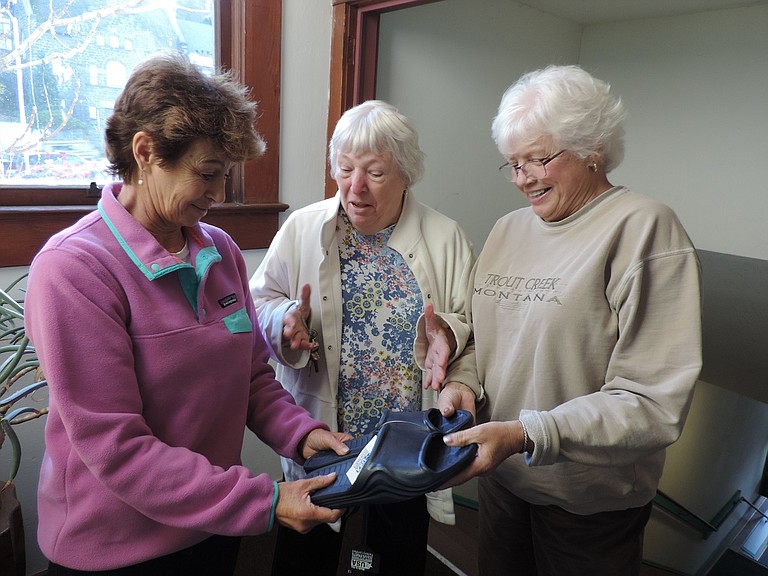 Wednesday, November 23, 2016
The Hood River Warming Shelter remains in transition, with a one-week delay for opening.
The shelter is scheduled to open Sunday at Mid Columbia Center For Living on the Heights, after Paris Fair building owner North Cheatham had to rescind the lease based on unanticipated tenant concerns at the Fourth and Oak historic building.
The Nov. 19 Hood River News reported that the shelter would open last week downtown, but as a result of Cheatham's decision, the homeless shelter needed to shift to a second plan, and won't open until Nov. 27 at 6 p.m.
Center for Living, which has hosted the shelter in the past, is located on Woods Court near 12th Street. The shelter is open to anyone needing a warm place to sleep; mattresses and sleeping bags are provided, and guests also get hot dinner and breakfast, along with access to laundry and other services. The shelter will rotate between Center For Living and Rockford Grange and four churches, Valley Christian Church, St. Mark's Episcopal, Immanual Lutheran Church and Riverside Community Church.
In his email to shelter co-directors Carole Dearholt and Jan Miller, Cheatham said, "I bear some responsibility for your inconvenience because I did not see this coming. I had thought I had addressed the possibility of such conflicts through the many conditions and restrictions I had included in the terms of your draft lease, but these were not sufficient."
Interviewed Tuesday, Cheatham, added that "I will try to get an alternative facility. I recognize they (Shelter Services) have a need that is not being properly appreciated by the community."