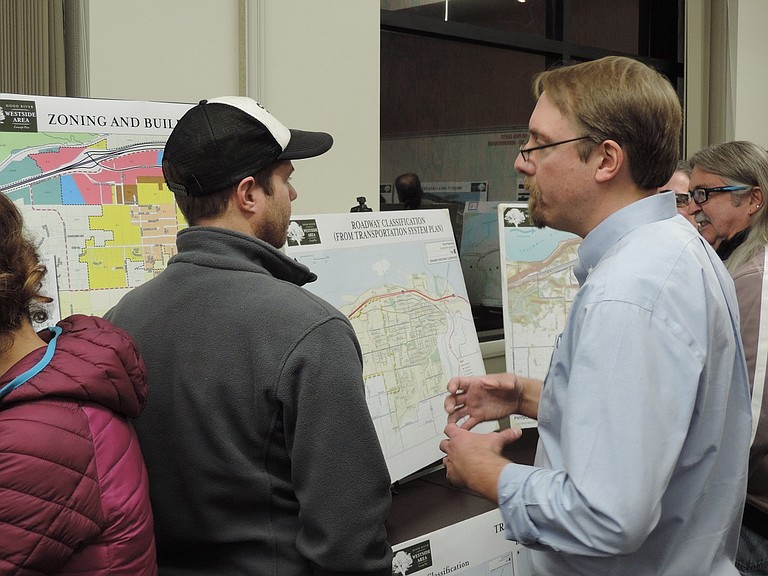 Wednesday, November 23, 2016
About 60 people attended the open house Nov. 17 for the Westside Area Concept Plan, conducted by the City of Hood River, at Hood River Fire Station.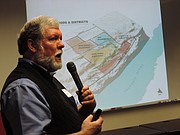 City Senior Planner Kevin Liburdy, above, discusses the plan with residents. At left, during a brief presentation at the event, Consultant Joe Dills of Angelo Consulting stands in front of a topographical map of the plan area, showing the "terraced" nature of the city geography.
The goal of the Westside Area Concept Plan is to develop an integrated land-use and transportation plan for the 450-acre project area within the City of Hood River and Hood River County bounded on the east by Rand Road and the north by the Columbia River. The project will address land use, affordable housing, streets, bike ways, pedestrian paths, parks, schools, utilities, and infrastructure funding. The project was initiated in September 2016 and is scheduled to be completed in July 2017.
It is funded by a grant from Oregon's Transportation and Growth Management Program. The community is encouraged to take a survey at hrwestsideplan.com, before 5 p.m. on Dec. 1.