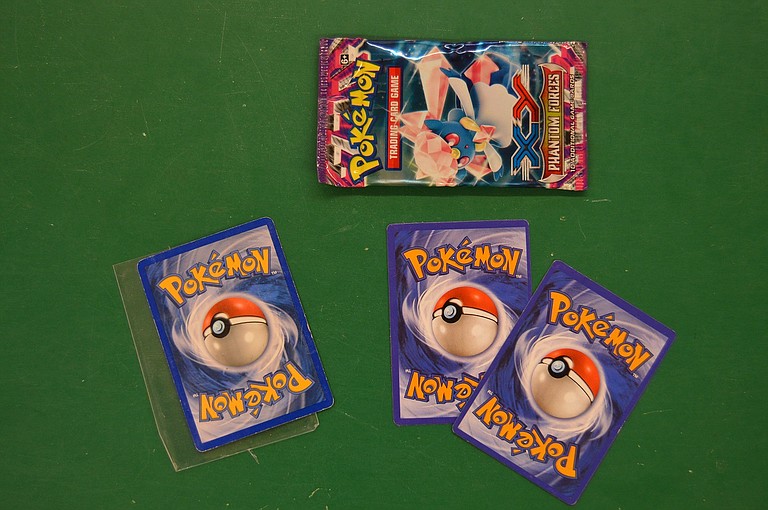 Saturday, November 26, 2016
Hood River Hobbies owners Miko and Zed Ruhlen have noticed a disturbing trend at their weekly Pokémon Club game sessions:
Counterfeits.
The kids involved had no idea, and neither did their parents. The cards had been purchased in sealed booster packs or sets of singles online at Amazon and eBay, and/or traded among friends.
"Two of the 11 kids at my Pokémon Club this week had counterfeits," said Miko. "The cards are fake and have no monetary value."
Mike Snedecor, who works at the store, said that the color of the cards is the real giveaway, although it can still be hard to tell. True Pokémon cards have blue backs, whereas the counterfeits tend more towards purple. The edges of the fake cards are almost serrated, and the feel of the card itself is slightly different — less substantial.
"We're not experts, but we can kind of tell," said Zed. Although they do not officially authenticate cards, they can show examples of counterfeit ones.
Hood River Hobbies sells packs of the cards from authorized dealers only, said Snedecor.
"When you order online, you don't know who got them before you did," he said.