Saturday, November 26, 2016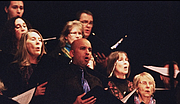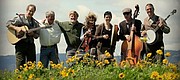 The Columbia Gorge Orchestra Association invites audiences to start the holiday season with some Celtic-inspired music and readings as Voci, Stages, and special guests Barley Draught present "A Celtic Christmas," Dec. 2 at 7 p.m., and Dec. 4 at 2 p.m.
The concerts will include a mixture of traditional choral music, reading of poetry and prose by CGOA Stages members, and lively musical performances by local Irish band Barley Draught. Music from England, Ireland, and Scotland will be represented, and there will be some opportunities for the audience to join in.
The concerts are at the Wy'east Middle School performing arts center. There is a donation of $10 for adults, $5 students and advance tickets are available through the CGOA website, gorgeorchestra.org.