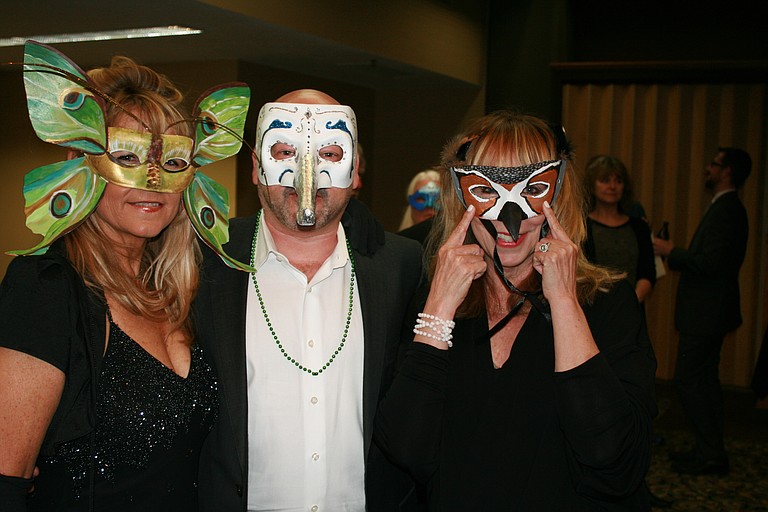 Wednesday, October 5, 2016
The first Masquerade Ball for Columbia Gorge United Way, held Sept. 22, raised about $85,000 for the region's largest social service agency, making it the most successful fall campaign kickoff fundraiser yet, according to United Way board chair Dave Scarsborough. About 200 people celebrated style with masks made over the past five months by students and community members, in the event at Best Western Plus Hood River Inn.
The fall fundraiser kicks off of the 2016 campaign season, in which United Way representatives will fan out and meet with businesses and organizations about supporting United Way financially.
"We go out and talk to employees and management and see if they don't want to give something," Scarborough said.
The mask theme was the brainchild of Hood River council member Kristi Garwood, who collaborated with Arts in Education of the Gorge and its director, Shelley Toon Lindberg in connecting artists with students and community groups throughout the Gorge.
"What was special about that is it really go the community involved," Scarsborough said of the mask-making element. "We were hoping to get people fired up, and felt like we succeeded."