Wednesday, October 5, 2016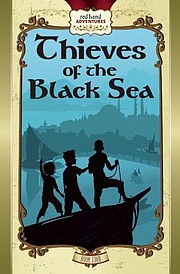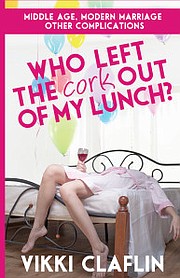 Waucoma Bookstore is celebrating its 40th anniversary on Oct. 8 at the bookstore, located at 212 Oak St., Hood River, with a book signing with local authors Joe O'Neill and Vikki Claflin.
From noon to 2 p.m., O'Neill will be signing "Thieves of the Black Sea," the fourth book in the Red Hand Adventure series for children. Claflin will be signing her new book, "Who Left the Cork Out of My Lunch?" from 2-4 p.m.
Other anniversary activities include cake, roll the dice for discounts, a free Waucoma Bookstore bag with a $40 purchase, and prizes. More information about Waucoma's 40th anniversary events is located at www.waucoma bookstore.com or call 541-386-5353.
Waucoma Bookstore has been a downtown Hood River anchor business for decades. Sally Laventure purchased Waucoma Books and Herbs in 1976. The store was located right around the corner from the current location on Second and Oak, the current location of Flow Yoga.
In 1979, the bookstore moved down the block to the lobby of the Hood River Hotel. In 1982, they settled into the current store location at 212 Oak St.
In April 2008, Muir and Jenny Cohen purchased Waucoma Bookstore from Laventure, who has known Muir's family for many years. Waucoma was Cohen's childhood bookstore, and his favorite memory of the bookstore is walking back to the children's section and smelling the freshly ground coffee.