Originally published October 8, 2016 at midnight, updated October 8, 2016 at midnight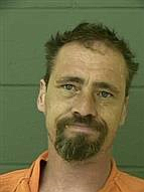 A Hood River man accused of dealing heroin was arrested Wednesday at his motorhome in the Post Canyon Drive area.
Steven Haracourt, 42, faces multiple felony charges. He was arraigned in Hood River County Circuit Court on Thursday morning.
Mid-Columbia Interagency Narcotics Task Force, known as MINT, conducted an investigation into the illegal delivery and possession of controlled substances by Haracourt, according to a news release from the Sheriff's Office.
The investigation led to a search warrant for Haracourt and his motorhome, which was parked in the area of Post Canyon Drive and Westwood Drive in west Hood River. MINT executed the warrants and arrested Haracourt on multiple drugs charges on Oct. 5.
He was lodged at Northern Oregon Regional Corrections Facility in The Dalles.
Haracourt appeared in court Thursday on information of felony charges: three counts of unlawful delivery of heroin and one count of felon in possession of a firearm.
The gun charge stems from a previous felony, according to court records. Haracourt was convicted of heroin delivery on Jan. 8, 2016, and "did unlawfully and knowingly have in said defendant's possession a firearm," prosecutors alleged.
Haracourt was appointed an attorney with the firm Morris, Starn and Sullivan. Judge John Wolf set his cash bail at $10,000.
Haracourt, who was still lodged in NORCOR as of Friday morning, is scheduled to appear in court again on Thursday, Oct. 13.
MINT was assisted in the investigation by the sheriff's office, the sheriff's parole and probation division, and Hood River Police Department.
The investigation is ongoing. Anyone with information in this case or any drug related case is encouraged to call the MINT tip line at 541-296-1885.
Heroin arrests 'extremely common' in county
While methamphetamine use and trafficking remains notorious in Oregon, local heroin offenses have been almost as prevalent, according to Hood River County Sheriff Matt English.
"Unfortunately, heroin related arrests are very common in Hood River County," English said.
English explained that local authorities noticed a major uptick in heroin around mid-2010. Around that time, the black market shifted from oxycontin use to heroin: a cheaper, more readily available alternative with similar effects.
"Many of the young users we saw at that time were smoking heroin but soon moved to intravenous use," English said.
Over the last six years, county law enforcement's encounters with heroin have been nearly equal to those with meth, he explained.
"Prior to 2010 as a patrol deputy, I rarely saw or encountered heroin. I could probably count the number of times on one hand that I saw it on the road. Since then, it's almost 50-50 with methamphetamine," English said.
A unified group of law enforcement agencies forms MINT, which lead narcotics criminal investigations: Hood River Police Department, Hood River County Sheriff's Office, The Dalles Police, and Wasco County Sheriff's Office. MINT services Hood River, Wasco, and Sherman Counties.