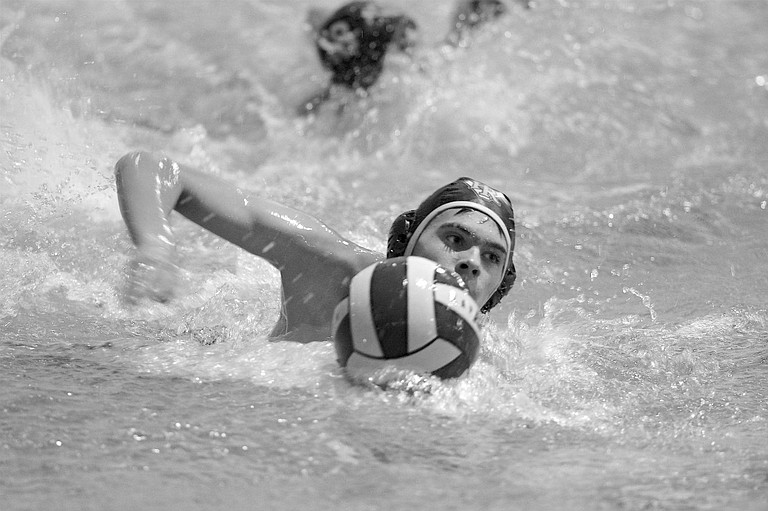 Originally published October 15, 2016 at midnight, updated October 15, 2016 at midnight
The Hood River Valley High School boys water polo team clinched a spot in the state championships with a win over Hillsboro last week.
"It was tight the whole way — within one goal for most of the game — until the fourth quarter. We pulled away and won 9-6," said Coach Dave Robinson.
"They gave us a run for our money because of the shallow end of their pool — they didn't get as tired sprinting around and they had four fairly fast swimmers we had to defend against," he explained.
Two of those swimmers played a tough press defense the entire game to keep it close, but HRV was able to pull out a win in the end.
"We had great team level defense, as we had at least a half a dozen battles right in front of our cage that we ended up stopping," Robinson said. Goalie Liam Longland had five steals and five blocks.
JJ Mears led the team in scoring with five points, followed by Cole Rothman with three and Pella Bergstron with one. Chad Klaas was a defensive dynamo" with five steals and three assists.
Boys lose to Sam Barlow Boys' water polo took a difficult loss to Barlow Tuesday night, said Robinson. "Barlow cruised to an easy 20-9 win in our first meeting," he said. "We made great personnel and strategy adjustments and fought to within two goals after falling behind 10-3, before a final Barlow goal made it 14-11 in a tough loss."
Scoring leaders were Mears with five goals, Rothman with four, and Connor McElwee and Ruben Blaine with one apiece. Klaas had an impressive defensive performance, Robinson said, with five steals and three assists.