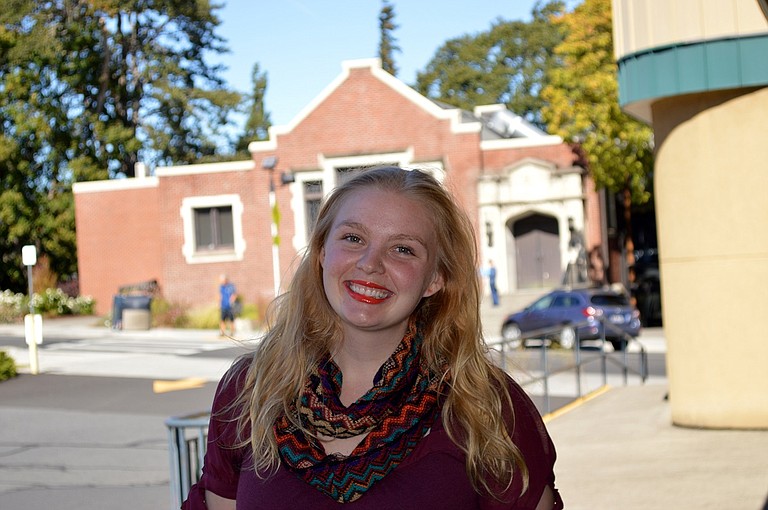 Originally published October 26, 2016 at midnight, updated October 26, 2016 at midnight
Marla Harvey, a RARE AmeriCorps volunteer, has stepped into a newly created position: Hood River County's energy and sustainability coordinator.
Local government boards and Energy Trust of Oregon have pooled together funding to create the position, which will lead to a comprehensive vision and energy action plan.
The post is funded by the cities and the ports of Hood River and Cascade Locks, Hood River County, and and Energy Trust of Oregon, in addition to matching funds from the RARE AmeriCorps program.

ENERGY FUTURE EVENT
A two-part workshop held Nov. 2, kicking off the county's energy and sustainability plans. The free event will be hosted by Hood River County, with support from Gorge Owned, E2 Environmental Entrepreneurs and the Energy Trust of Oregon.
Location: Hood River Fire Station, 1785 Meyer Pkwy, Hood River, OR
Time: Sign-in begins at 8:30 a.m. Workshop is 9 a.m. – 12pm. Steering Committee 12:30-2pm
Registration: https://www.event...
The position was an outcome of Making Energy Work for Rural Oregon, hosted by Sustainable Northwest and Gorge Owned at the Hood River fire station last fall.
"Communities have come to realize that addressing renewable energy installations, energy efficiency and climate change needs to be grassroots-based in order to be effective," said Hood River County Planning Director John Roberts.
"The opportunity to create an energy action plan to meet local needs presents a great opportunity to galvanize efforts already in motion. We are excited to have Marla lead this effort and help us identify realistic initiatives and priorities for a diversity of stakeholders."
A primary goal of Harvey's work in the Gorge is the completion of an energy action plan, a far-reaching document that will guide Hood River County and the greater Gorge area in investing in energy solutions to reduce carbon emissions while saving taxpayers money.
Harvey will also coordinate an Energy Action Plan Steering Committee, which will determine the county's energy goals, identify project priorities, and pinpoint funding sources for implementation.
The committee's first meeting will be held on Nov. 2, as part of "Hood River County's Energy Future," an event at Ty Taylor Fire Station. Panels will focus on ways businesses and local governments can reduce costs and adapt to climate change by investing in clean energy solutions.
Harvey received her bachelor's degree in environmental studies-politics at Whitman College in May. She's completed internships with Wallowa Resources, and a California chapter of the American Solar Energy Society. Harvey's passion for grassroots-style renewable energy projects brought her to the RARE program, and eventually to Hood River.
"Hood River was my first choice for placements. I felt the Gorge had so much energy bubbling around renewables and climate-responsive action; it was where I wanted to be," Harvey said.
"This community is already on the cutting edge. With some intentional planning and coordination, I believe Hood River could be a national leader in shaping our energy future. I'm really grateful to get to be a part of that."