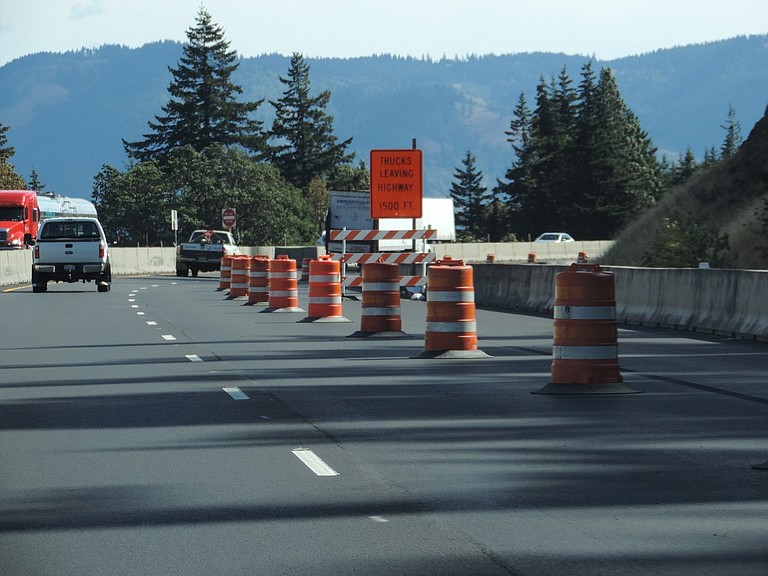 Saturday, September 10, 2016
A project to reduce the threat of rockfalls on the south side of Interstate 84, west of Hood River, gets underway Tuesday, Sept. 6. Work will last until next spring.
The project will mean closures of the eastbound right lane at milepost 61.2, west of Hood River, but will have no impact on the westbound lanes.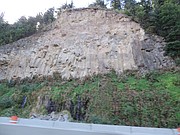 The project will improve slope stability and install a 12-foot high, 223-foot barrier to reduce the potential for rocks falling onto the highway. The project will also remove loose rock from the hillside and install rock bolts and horizontal drains to improve long-term slope stability.
Travelers should know that:
• The eastbound right lane will be closed around the clock starting Sept. 6 and will re-open by Nov. 21 in time for the winter holidays. This lane closure ensures the safety of workers and the traveling public during work on the hillside.
• From Nov. 21 until May 2017, occasional closures of the eastbound right lane will take place around milepost 61.2.
• When the lane is closed, eastbound travelers should expect delays of up to 20 minutes. The increased grade along this stretch of road may reduce truck speed and construction vehicles may be entering and exiting the roadway.
• Bicyclists may continue to use the eastbound shoulder during construction but should use caution in the work area.
In February 2014, a large rockfall at milepost 61.2 blocked the eastbound lanes, closing the eastbound freeway for five days while crews removed rock and other material. Crews also scaled down the hillside to remove loose rock.
This stretch of hillside on the south side of I-84 has historically been a frequent site for rockfalls. During these events, rock and other material generally remain confined to the existing catchment area at the base of the slope, the ditch alongside off the highway. However, large events in 2003 and again in 2014 filled the catchment area and spilled out onto I-84, creating a safety concern for travelers as well as damaging the highway.
ODOT designed this project after a thorough analysis of the hillside after the 2014 rockfall.