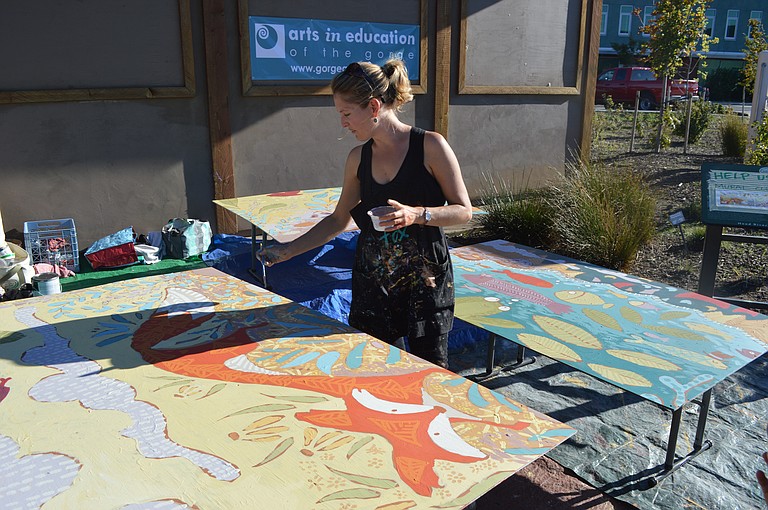 Originally published September 14, 2016 at midnight, updated September 14, 2016 at midnight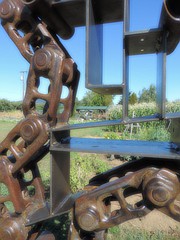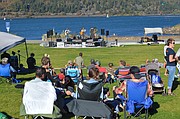 Arts in Education of the Gorge community art works are taking shape this week at three outside locations: sculptor MacRae Wylde's large metal sculptures will grace the FISH food bank garden and (see related story) the amphitheater at Hood River Waterfront Park. A third set of works, also done in association with Wylde and related to the one at the garden, can also be found at Wy'east Middle School.
The garden sculptures are designed to be pollinators – structures to provide habitat for bees to pollinate neighboring planting areas. All the installations involve community interaction that will be literally hands-on: in addition to the painting of plexiglass cubes during Saturday's Music Festival of the Gorge, on Wednesday students will insert bamboo and other organic material in the garden sculptures Wednesday morning to encourage bees.
Wy'east Middle School students designed and created the pollinators, as well as several already in place in the courtyard facing the school's Performing Arts Center.
Meanwhile, the Hood River-based Arts in Education of the Gorge will receive a $7,001 Learning Grant from Oregon Arts Commission Story Baskets: To support an integrated arts residency using basket weaving and storytelling to improve student skills in art, math and literacy.

The commission issued a total of 20 learning grants to support Oregon arts organizations.

Arts Learning grants are designed to: support projects that expand opportunities for K-12 students to learn in and through the arts by filling a critical gap or expanding opportunities for learners; encourage teachers and administrators to build knowledge about the arts through relationships with teaching artists and arts organizations; and include a plan for measuring new achievements, skills or attitudes of participants.

Grant applications are evaluated based on quality and scope, preparation and evaluation of student learning.

The Oregon Arts Commission provides leadership, funding and arts programs through its grants, special initiatives and services. Nine commissioners, appointed by the Governor, determine arts needs and establish policies for public support of the arts.
The Arts Commission became part of the Oregon Business Development Department in 1993 in recognition of the expanding role the arts play in the broader social, economic and educational arenas of Oregon. The Arts Commission is supported with general funds appropriated by the Oregon legislature, federal funds from the National Endowment for the Arts and funds from the Oregon Cultural Trust.