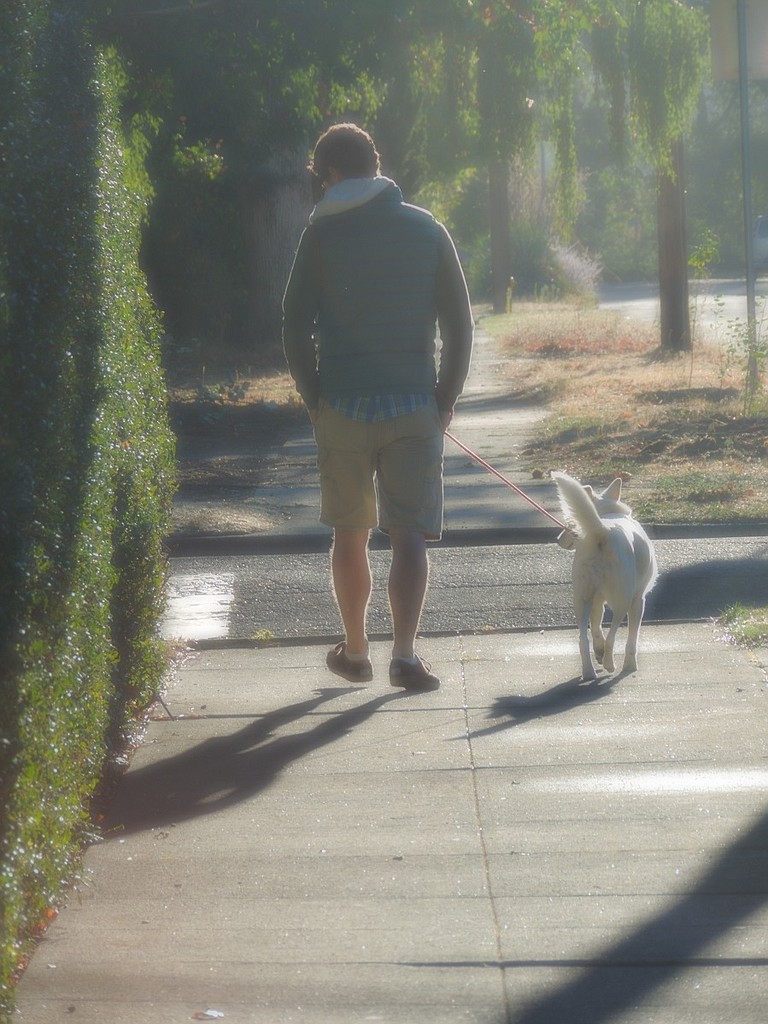 Saturday, September 17, 2016
Happiness is good for your health. A review of hundreds of studies has found compelling evidence that happier people have better overall health and live longer than their less happy peers.
But the recipe and ingredients for this are variable things.
Habits, genetics and environmental factors account for most of this, but the rest is in our control, note the folks at One Community Health. The community health provider based in Hood River and The Dalles is celebrating its 30th anniversary in October 2016 with a month of activities based on the science of happiness, designed to make our community healthier.
GETTING INVOLVED
To sign up, take the Happiness Index Survey, join a weekly group for the month, or to find more information, visit www.GorgeHappines...
They call it Gorge Happiness Month, a month of activities based on the science of happiness designed to make our community healthier. Events are planned, but they want people in each community to create their own happiness builders, and have provided a list of specific ideas for daily boosts to our individual happiness (see box).
Individuals simply take the Happiness Index Survey this month, do things in October that make them happy, then take the survey again at the end of the month.
OCH has provided a variety of ideas for how individuals, organizations and businesses can participate in Gorge Happiness Month. During the first week of October, OCH will host events in The Dalles, Hood River, Stevenson, and Goldendale to sign people up, hand out calendars, eat ice cream and do the Meet a Future Friend project.
Events are at Hood River Library on Friday, Sept. 30 from, 5:30 to 7:30 p.m.; The Dalles City Park /Farmers' Market on Saturday, Oct. 1 from 9 a.m. to 1 p.m.; Goldendale Library Saturday, Oct. 1 from 4:30 to 6:30 p.m.; and Stevenson Library Sunday, Oct. 2 from 5 to 7 p.m.
To participate, simply offer something at the event that helps make people happy: a hair salon can give short head massages, non-profits can give a list of easy ways to volunteer, a real estate company can give tips for making your home happier.
Meet once a week with people who are participating. Groups are given a simple structure to follow. For example: people set goals, report how they are doing and then do one new exercise together. You will be sent a weekly guide.
The more people to sign up, the merrier — literally. Use staff email, social media or other outlets to spread the word and increase interest. Sign up to the OCH Facebook page and re-post happiness month posts, or simply add a sign or poster to your office or store.
Offer something that helps make people happy and we can add it to the calendar — for example, a cooking class with fresh foods, a workshop by a life coach, a social event to meet new people, a free yoga or workout class, a workshop on decluttering … anything that makes people happy.
To sign up or participate, go to www.GorgeHappi-ness.org.
•
It would make Hood River News happy to add a slight incentive. Come November, send us a description, up to 500 words, of what you did during Happiness Month, to hrnews@hoodrivernews.com. Go ahead and attach a photo to tell your story. Deadline is Nov. 15.
The first three submissions have their choice of gift certificates redeemable for bowling, a local brew pub, or fresh produce — three things that definitely make us happy.
•
Walk, Sleep, Give: Simple ideas to increase happiness
The One Community Health folks offer these ideas for small acts of kindness and gratitude that can help raise your Happiness Index:
Visit the farmers' market, and eat one veggie
Listen to different music (turn the channel or trade play lists with a friend)
Find one new piece of art you like
Take a walk
Sleep in
Tell someone about your favorite movie
Walk or drive a different route
Have lunch with or write to a friend
Complete one small irritating task
Spend 15 minutes decluttering an area
Introduce two people who could help each other
Wake up 30 minutes early
Compliment a stranger
Eat a meal in silence
Call the person you've known the longest
Hide money in the pocket of a coat
Send a thank you to an old teacher, boss, or coach
Invite someone to join you
Let someone go in line in front of you
Smile at someone you don't know
Have a conversation where you purposely listen more than you talk
Stop and count the number of things you can hear right now
In your gratitudes, list three things you like about yourself
Stop and listen until the end of the song
Donate (extra clothes, food, money)
Say yes
Try to get someone to really laugh