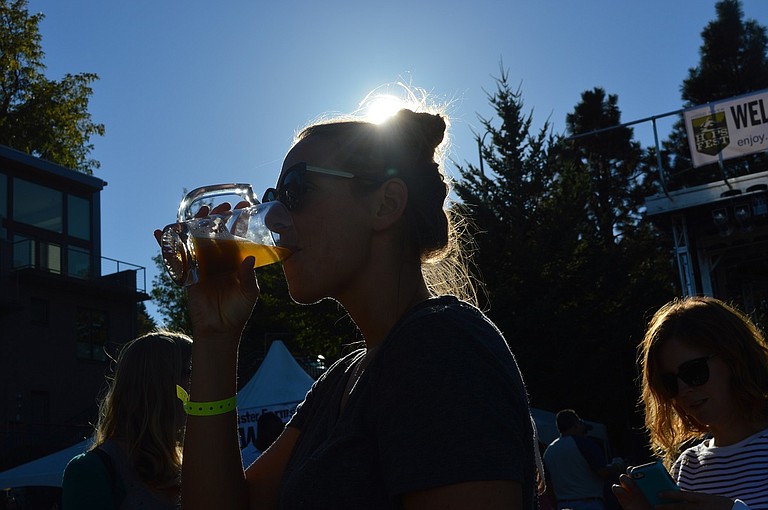 Wednesday, September 21, 2016
Hood River Hops Fest, a showcase for fresh hopped ale, has evolved into one of Oregon's premier beer events. This year, 50 breweries will pour about 70 beers under the tents at the all-ages event.
Hops — humulus lupulus for the scientifically-minded — are the flavor- and aroma-producing plants that are mashed up and used in making ale. Fresh-hopped versions are best consumed within hours or days of completion, and these piney, spicy quenchers, some subtle, some eye-poppingly potent, are what the Sept. 24 Hops Fest is all about.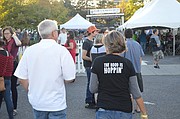 Here's all you need to know about Hops Fest:
Where's it all happen?
Same location as it has been for all but the first year: Fifth and Columbia streets, across from Full Sail Brewery.
What are the hours?
Noon to 8 p.m.
What's it cost?
Under 21, free admission; 21 and over beer garden entry, $15 presale, or $20 day-of. Includes entry, commemorative glass mug and five 3.5 oz. taste tokens; 21 and over entry only, $10.
Food (plenty to choose from) and non-alcoholic beverages are also available.
So I can bring the kids?
Yes — and this year there is no separate "beer garden" area. Until 5 p.m., kids can go anywhere with their parents.
Note: The venue is open to people 21 or older only from 5 p.m. until closing at 8 p.m.
Any other changes?
The musical stage has been moved back to the east end of the festival grounds.
My kids are old enough to drink — why are they carding me?
They card everyone; you can't tip the gate people or the OLCC monitors, but you can smile at them. If you have to wait to get in, get to know your fellow festival-goers.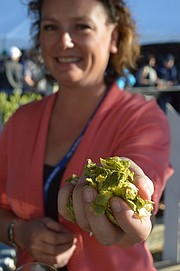 What's the musical line-up?
This year's headline act is the Seattle funk band Polyrhythmics, a high-energy eight-piece group featuring the trumpet, sax, trombone, flute, drums, bass, keys and vocals. Other live entertainment at the 2016 Hops Fest include Tony Smiley, Will West & The Friendly Strangers, and the Verner Pantons. Music is presented by Hampton Inn & Suites.
What breweries will be there?
A real A to Z, from Alameda to Zoiglhaus, both of Portland, though if you look at the full list at hoodriver.org/hops fest, the first one is 54˚40 of Washougal, which alphabetically should go between Ex Novo of Portland and Fort George of Astoria, but naming your brewery with numbers is a great way to get it at the top of the list.
Oh, and Calapooia Brewing, which is both a fine brewery with one of the most welcoming tap rooms in the state and also shares the name of my junior high, also located in Albany.
Every Breweries in the Gorge member brewery will be there: Backwoods, Big Horse, Double Mountain, Everybody's, Freebridge, Full Sail, Logsdon, pFriem, Solera, Thunder Island and Walking Man (breweriesinthegorge.com).
Look for interesting tastes from eastern Oregon newcomers Ordnance of Boardman and Beer Valley of Ontario, and the lone brewery from outside Oregon or Washington, Lagunitas of Petaluma, Calif.
Where do I park?
Wherever you can find it. Parking is free throughout downtown Hood River all day Sept. 24.
What if it rains?
Hops Fest is, and always has been, a rain or shine affair. You wait in line for beers under tents and much of the dining area is also covered.
Can I bring my terrier Brett?
Please, no dogs. They are not allowed on the grounds (which has not stopped leash-holding scofflaws in the past). Your dog is a very nice dog and is really great around crowds, but leave him home anyway.
FESTIVAL ALSO BRINGS LOCAL CIDER
Columbia Gorge Cider Society, the cider-maker guild of the region, will have a tent at Hops Fest, and featured pours will be from Hood River cideries that opened in 2015: Cider Crush Café and Slopeswell Cider Co. Ciders.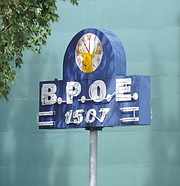 Apples and other fruit are the base of cider, but cideries such as Slopeswell have made the infusion of hops a central style. Base ciders "Mutt" from Cider Crush and "Scrumpy" from Slopeswell are, like many beers, well-founded, quaffable concoctions, and Slopeswell's Emperium is a decidedly ale-like cider in color, mouthfeel and flavor. You taste the apple, but the cider comes across as a pale ale's cousin.
The guys at Slopeswell — John Metta, Stefan Gumperlein, Jeff Nicol and Chip Dickenson — this month took the next step with their product: a total of eight ciders are now in bottles (photo at left) including the French-style Mystrale, the wild-fermented farmhouse-style "Homestead," tangy "Asturiana" and the wild-fermented "Graveyard," made with Gravensteins from Draper Girls. The 750-ml bottles retail for $15 and are available at the ciderhouse, on 12th Street on the Heights.
'O'zapft is!': Fun Oktoberfest Facts
Hops Fest and the simultaneous Oktoberfest at Hood River Elks Lodge are part of a 204-year-old tradition starting in 1812 as a wedding celebration in Bavaria.
The first Munich event was in October but got moved for better weather, and typically begins around Sept. 20 (Sept. 17 this year) and ends during the first weekend of October.
Albert Einstein worked as an electrician's helper at the 1896 Oktoberfest.
Each year in Munich since 1950, the first keg has always been tapped by the mayor, who then declares, "O'zapft is!" ("It's tapped!") No one is allowed to drink until this and the official gun salute happens. Customarily, the first mug is offered to the minister-president of the State of Bavaria.