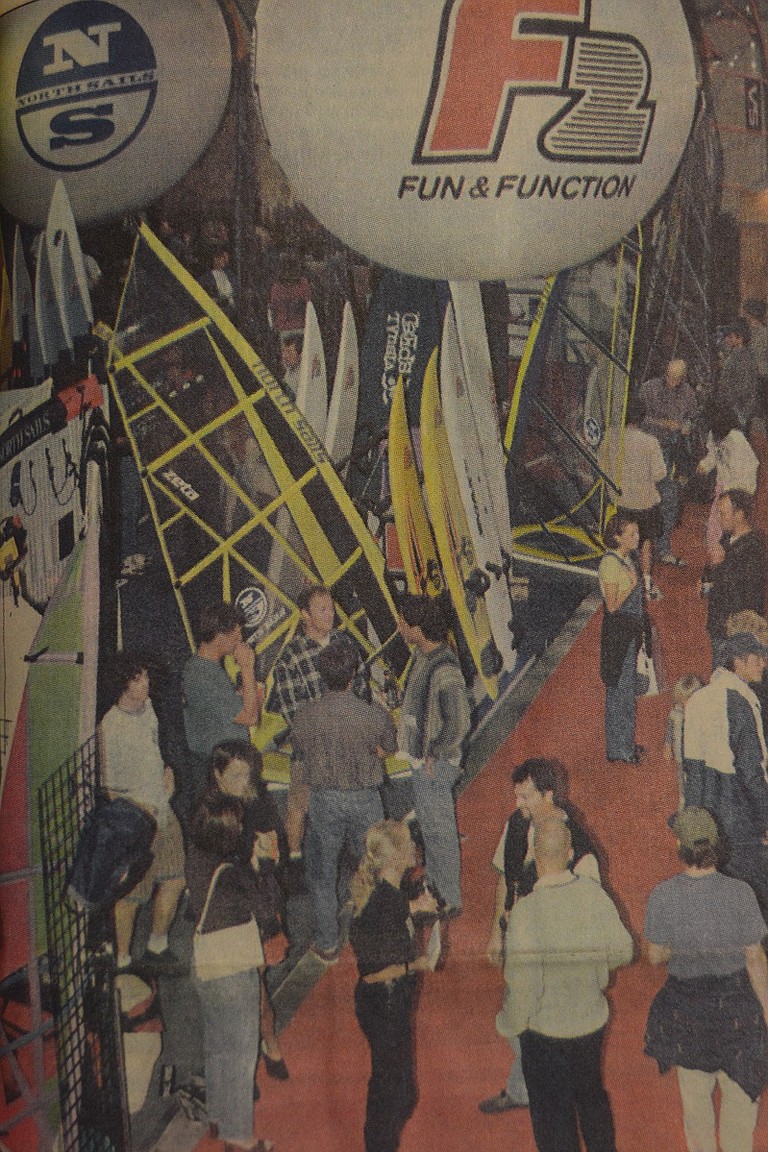 Wednesday, September 21, 2016
1916 — 100 years ago
Cameron and Sheppard's mill at Fir closed its season's run Wednesday. They have had an exceptionally large run, cutting close to 2,000,000 feet. Their box factory at Odell will continue to operate with both day and night crews being employed. There is about a million feet of lumber cut for manufacture and the box factory is running double shifts in order to supply the heavy demand for boxes this year. William Mortenson, who has been sawyer at the Fir mill, left Friday for his home at Baker.
1926 — 90 years ago
Residents and others are notified that Third Street, between State and Railroad streets, is from now on absolutely closed to the parking of cars, wagons or trucks. This street will remain in the non-parking zone during the apple harvest. Officer Morrison has received instructions to tag all car or truck owners who disobey this ruling. No parking signs will be exhibited on this street, and no excuses will go, says the traffic officer.
1936 — 80 years ago
Fire of undetermined origin, on Sept. 9, broke out in the woods in the vicinity of the Oregon Lumber Company's camp, four miles south of Lost Lake, and burned over an area of about 10 acres before it could be put under control. Despite recent rains, the blaze spread rapidly and, after destroying a gasoline motor driven donkey, spread into a cold deck of about one and one-half million feet of logs, causing sharp loss. To date, company officials have been unable to learn what caused the fire. The Forest Service cooperated in extinguishing the blaze and a number of pumps were requisitioned.
1946 — 70 years ago
With a virtual famine in fresh meats prevailing in Hood River, a number of complaints are being heard from workers in the fruit harvests, who find it impossible to meet conditions imposed by hard work with beans and OPA promises. For several days this week local markets have been almost bare of fresh meats, especially beef. A number of Hood River residents and some fruit growers who do not have meat supplies in lockers have gone over to The Dalles in hopes of securing supplies, and most of them have been able to obtain at least part of the meat they require. Naturally, many are recalling the recent empty promises of the OPA officials of which expressed the opinion that, with the resumption of price controls, ample supplies would be available.
Christmas Decoration Fund Near $1,000, Chamber Says
Christmas decoration funds are pushing $1,000 today as a result of "outstanding" community response to the merchant's committee proposal to purchase new festive decorations and hire a Santa. The county chamber committee reports that it expects to reach the $1,200 goal next week with the completion of the canvas.
"All signs point to one of the best decorated cities in the Mid-Columbia area by Christmas," commented Chamber Manager George Bartch. "The response has been overwhelming and indicates a new era in the attitude of Hood River."
Marvin Harder, merchant's committee chairman, spearheaded the drive and his committee consisted of Ken Brisbane, Fritz Franz, Ted Hackett, Jack Tausend, Willie Williams, Stan Ashbaugh and Karl Kment.
The committee plans to place its order for the lighted Christmas decorations and permanent brackets which will be attached to the new light poles for year-round use in various community projects, including support of the Santa and bell decorations.
A Santa replica, which is an example of those purchased, will be erected on a bracket at Third and Oak today. They are made of plastic and aluminum.
The committee reports that a complete list of donors to the fund will be available for publication next week.
— Hood River News, September 20, 1956
1956 — 60 years ago
May Street School will begin taking shape next week after a two-week construction delay resulting from a steel shortage. Two classroom wings will occupy the area, and two oil furnaces located in the cafetorium area have been installed southwest of the classroom site and immediately west of the gym. The entire project, on 10th and May, is tentatively set for completion around Feb. 1. Approximately 90 percent of the steel had arrived here by Wednesday.
1966 — 50 years ago
Delayed effect of a rifle shot blackened homes in two Hood River County areas for half an hour Saturday night. Willard Johnson, Hood River Electric Co-operative manager, said the lights went out throughout the Co-op system and in Cascade Locks for 28 minutes because of a broken insulator on a Bonneville Power line. He said someone had apparently broken an insulator on the main source between Cascade Locks and Bonneville Dam sometime during the summer. When the rain began to fall, it caused the power to flash over the insulator break. Remaining insulators broke, and the lines went out.
1976 — 40 years ago
Union Pacific Railroad wants to close its agencies in Hood River and Cascade Locks, and the Public Utilities Commission held a hearing on the proposal Tuesday. A ruling on the request will wait at least 30 days for examination of the evidence. The railroad plans to provide information on rates, routes and handle requests for cars through its agency in The Dalles. The company would probably serve the Hood River and Cascade Locks areas by a mobile. The company previously closed its Condon station, and attrition has gradually been reducing staff in Hood River. At one time, there were nine people at the station here; now there is only one. About a dozen persons attended the hearing, most of them with questions about what kind of future service they could expect.
1986 — 30 years ago
The Mid-Columbia got an early Christmas present Thursday when Northwest Aluminum announced it will take over the idle Martin Marietta aluminum smelter plant later this year. The action, involving what was once The Dalles' biggest employer, is expected to put 175 people back to work by the end of December. The reopening plan calls for starting one of the smelter's two lines, or about 150 cells. From the standpoint of Hood River, White Salmon and Bingen, the Martin Marietta plant's projected reopening is a local story. Judith Gildley, who heads the Mid-Columbia Training and Employment program, said 196 persons from the Hood River and White Salmon areas were among those who filled out interest applications with her agency by Friday, and more were coming this week.
1996 — 20 years ago
Windsurfers already know Hood River is the place. This week, manufacturers and store owners across the country converged for the first time on the wind mecca, bringing the business of windsurfing to the Columbia Gorge. Their American Windsurfing Industry Association trade show was the maiden voyage for the renovated 26,000-square-foot Expo Center. The reaction to the facility and the reception by local residents led the group to begin negotiations this week with the Port of Hood River and the Hood River Inn to return the annual show here for the next five years.
2006 — 10 years ago
The City of Hood River is finalizing new zoning rules that are intended to preserve the quality and life for residents during a time of growth. During the past few months, planning staffers have crafted guidelines to eliminate the "closed in" feeling of many neighborhoods. And providing area workers with housing that fits within middle-income budgets. "I think that we're on schedule to take the citizens' concerns that came out of our visioning process and address them as ordinances," said Cindy Walbridge, planning director. The report was developed over a five-month period by government leaders, business representatives and citizens. Some of the committee's findings are that between 65-80 percent of the county's population cannot afford a median-priced home in town. Another 20 percent of residents need to spend 50 percent of their monthly income to qualify for the average home, well above the 35 percent recommended by financial experts.
— Compiled by Trisha Walker, news staff writer