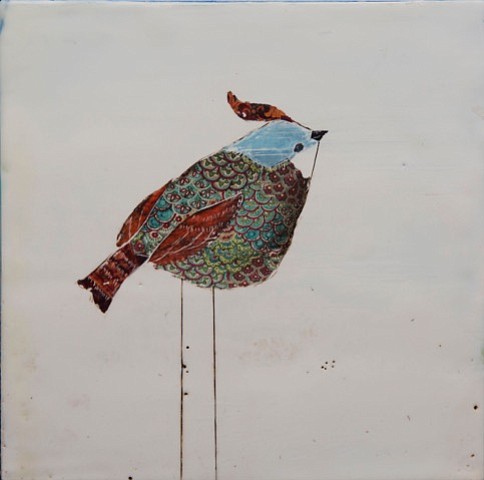 "Art-A-Day" is back.
The returning invitational exhibition challenges artists to create one piece of art a day for an entire month. The exhibition is both a chronicle of an individual's life experiences and a study of what happens to an artist's creative and personal evolution when they agree to work on a series for 30 days in a row. The results are a daily visual journal that capture that particular moment in time.
Curated by Gallery Manager Carolyn Smith, Art-A-Day will feature both 2-D and 3-D art from regional artists, including still life and landscape paintings, glass, metal, and ceramics. The show runs April 5-30, with an opening reception on First Friday, April 7 from 6-8 p.m.
"The challenge posed by the concept and the variety of beautiful work that results from the creative efforts of these exceptional artists is always a true pleasure to see," said Smith.
"Artists involved in the Art-A-Day exhibition so often end up expanding their vision and their very notion of who they are as artists."
Participating artists are Casey Caruso, Ardis DeFreece, Dawn Elle, Rachel Hines, Bill Hook, Janel Pahl, Yvonne Pepin-Wakefield, Cathleen Rehfeld, Sue Sutherland, Peny Wallace, and Rene Westbrook.