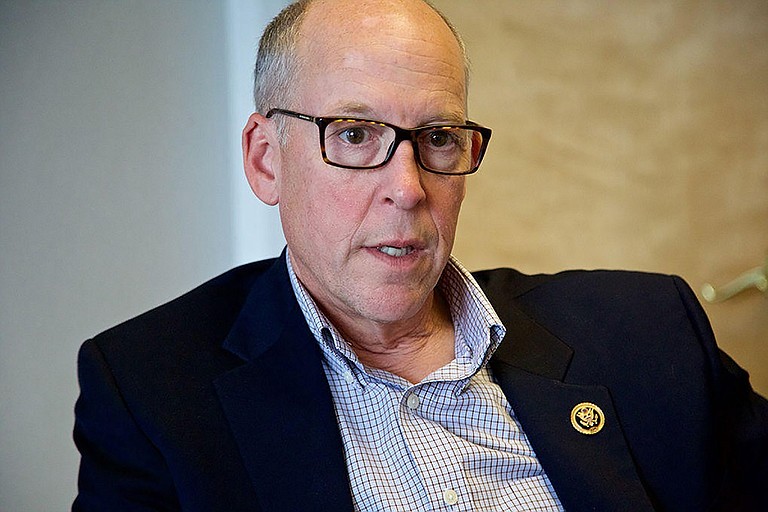 Originally published April 5, 2017 at 9:28 a.m., updated April 5, 2017 at 9:28 a.m.
Rep. Greg Walden comes to the Gorge for town hall meetings next Wednesday, April 12.
Details:
Hood River County Town Hall Meeting
3 p.m. to 4.
Hood River Middle School Auditorium, 1602 May St., Hood River
Wasco County Town Hall Meeting
11 a.m. to noon.
Fort Dalles Readiness Center Assembly Hall, 402 E Scenic Drive, The Dalles
"I've been proud to hold regular town hall meetings in all 20 counties in our vast district. They are another great way for me to update my 'to-do' list to take back to the nation's capital," Walden said in a statement.
"While Congress and the country face major issues like growing the economy and fixing the health care system, I'm also working on finding solutions for local problems in our communities."
Each year, Walden holds at least one town hall meeting in all 20 counties in the Second Congressional District. By April 14, Walden will have held 13 town hall meetings in 2017. He held 27 in 2016 alone and 137 since 2012.
Oregonians who cannot attend Walden's town hall meetings but would still like to ask questions or provide input are encouraged to visit his website at www.walden.house.gov.
Walden resides in Hood River. His last town hall in the county was held during May 2016, in Cascade Locks.
Next week's appearance will be his first formal town hall meeting in Hood River since 2015.