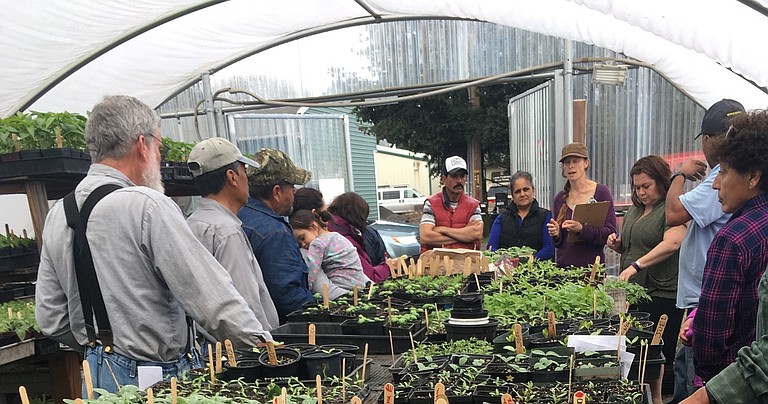 For the third year, Raices Cooperative Farm, an economic development program of The Next Door, will hold their organic plant start sale the Saturday before Mothers' Day, May 13, from 9 a.m. to 3 p.m. in The Next Door parking lot, 965 Tucker Road, Hood River.
Plants are grown under the supervision of Master Gardeners from the OSU Master Gardener program. The sale will have over 20 varieties of organically grown tomatoes, hot and sweet peppers, eggplant, basil, cucumbers, melons, summer and winter squash, sunflowers, marigolds and a variety of other items for a summer garden. Most starts are $3, with some special varieties $4 and $5. All proceeds benefit the Raices Cooperative Farm.
Raices is a program dedicated to growing fresh, organic food and sharing resources and knowledge to promote health, leadership, community building and economic well-being. The program has a one-acre community garden for families who want to grow food for their home, and has partnered with community members across the valley to provide more growing land for members who want to learn how to grow food for sale. All Raices members are Spanish-speaking members of our community. Learn more at nextdoorinc.org/raices.