Wednesday, April 26, 2017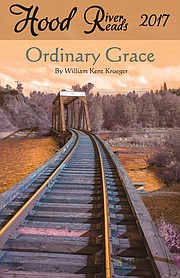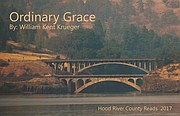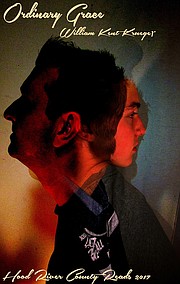 Three winning posters were chosen for this year's Hood River County Reads poster contest, created by students in art teacher Amirra Malak's classes. Liam Longland won first place, Alivea Harsanyi second, and Gabby Shepard third.
The program is in its last weeks. Upcoming events include two speaking engagements by William Kent Krueger, author of "Ordinary Grace," this year's book selection,
Sunday, April 30 at the Hood River Library at 2 p.m., which is open to the public, and again Monday, May 1, for high school and middle school students only.
April 28 'Dia de los Niños' in Odell
The Hood River County Library will be celebrating Día de los Niños on April 28 from 6-8 p.m. at the Mid Valley Elementary School Gym. Día de los Niños/El día de los Libros (Children's Day/Book Day) is a
celebration day for children, families and reading, and this year's theme is Carnaval.