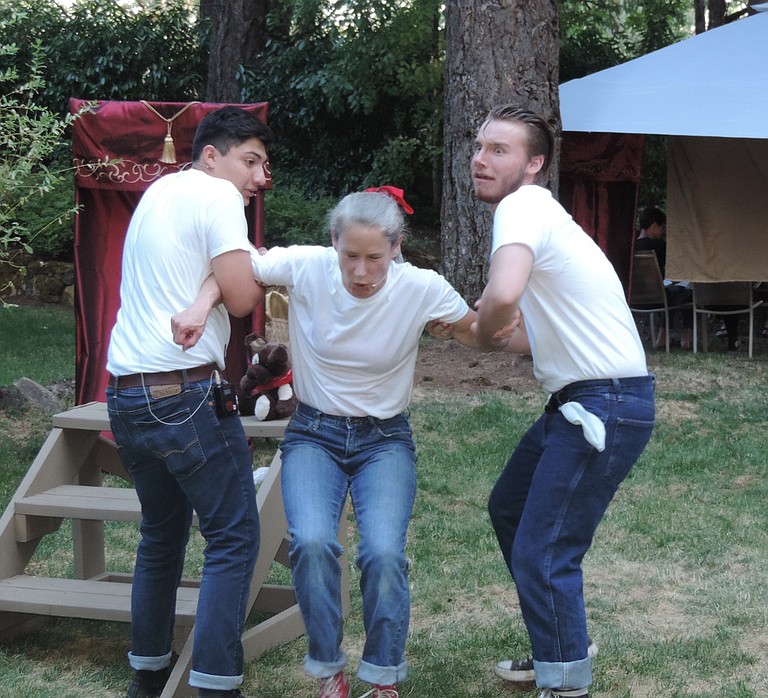 'Jungle Book' in the park Saturday
Movies in the Park returns Aug. 5 to Hood River's Jackson Park. Showing this week: "Jungle Book (2016)." The movie is free and starts at dusk. Bring blankets, low lawn chairs, and possibly even layers. Refreshments available for purchase at the park. Hood River Community Education hosts the summer movie series. Jackson Park is a tobacco-free zone.
Matt Jaffe plays Mosier Co.
Mosier Company Kitchen and Roastery holds its grand opening Tuesday, Aug. 8 with rock and roll by Matt Jaffe and the Distractions at 7 p.m. The new gathering place (mosiercompany.com) is in the former Thirsty Woman space, at 904 Second Ave., just off Highway 30.
6th Street Bistro celebrates 25th anniversary
Sixth Street Bistro and Pub celebrates its 25th anniversary with a street party on Aug. 12, starting at 5 p.m., featuring music by Hood River acts Tony Smiley and Anodyne. Look for a food and beer garden and a visit from the traveling Fotobus.
pFriem celebrates 5th anniversary
pFriem Family Brewing takes over Hood River Waterfront Park Aug. 5 for its fifth anniversary party, billed as the "Golden Birthday," 4-9 p.m. Admission is free and this is an all-ages event.