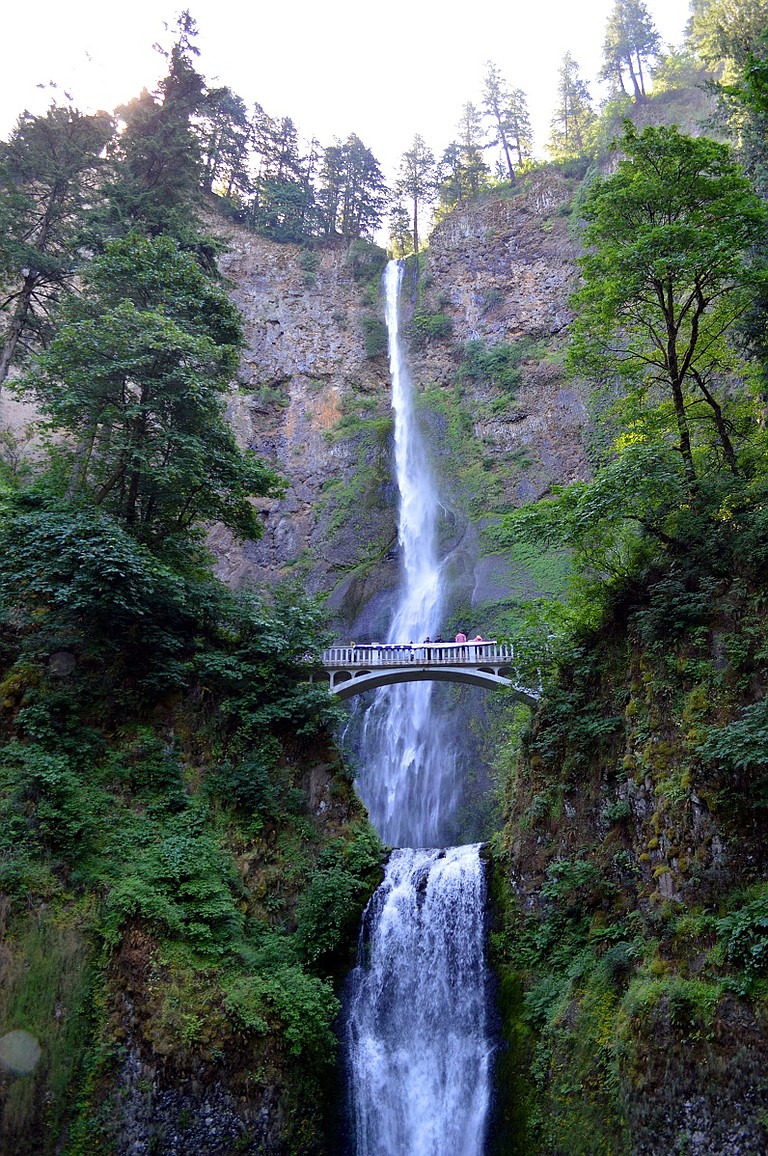 Wednesday, August 9, 2017
We sure are popular here in the Gorge.
MSN.com gives the Gorge another nod in its 50-state "best" lists, this time "Best Family Attractions in Each State," giving that status to Columbia River Gorge National Scenic Area. The MSN list joins its early-summer post billing the Historic Columbia River Highway as best scenic drive in Oregon, and Culture Trip's ranking of Hood River as "most beautiful" small town in Oregon, also in June.
In its Lifestyle section list, MSN states, "You can't go wrong with getting outside pretty much anywhere in Oregon, but the Columbia River Gorge National Scenic area is one of the most, well, scenic areas on the West Coast. From Portland, drive east on Washington Highway 14 to get beautiful views on the way, then take your time hiking to the awe-inspiring Multnomah Falls. Afterwards, you can stop in the nearby town of Cascade Locks for dinner."
The reference is a bit confusing. The basics are there, including the growing number of worthy stops in Cascade Locks, though the details are slightly off, starting with the way the Highway 14 directions could mislead one to think Multnomah Falls is located in Washington.
Also, the unfamiliar visitor should know that one does not "hike to the falls." There are other falls one does hike to, and perhaps they got confused on that point. The reality with Multnomah Falls is that you drive there, park in either of the crowded lots off Interstate 84 or on Highway 30, and walk up a crowded 200-foot plaza to the lower falls viewing area.
Oh, and driving there is itself a challenge because most busy weekends those lots fill up. A few years back, ODOT installed a crossing bar at the I-84 east-bound offramp to Multnomah Falls, and programmable signs a few miles to the west alerting people to closures. (There are now a total of three crossing bars at the high-use west off-ramp to the falls lot.)
An Aug. 1 The Outlook (Gresham) article asked, "Are We Loving Multnomah Falls to Death?" It points out that Highway 30 near the falls is frequently congested as motorists wait for a parking space. With 3.6 million people visiting each year, it is the second-most visited place in Oregon. (It was the top one until 15 or so years ago when Spirit Mountain Casino opened west of McMinnville.)
The MSN listicle might have mentioned Columbia Gorge Express as a way for people starting in Portland to get to the falls: it runs hourly from 8:45 a.m. to 5 p.m. daily from Gateway in east Portland and stops at Rooster Rock State Park on the way (columbiagorgeexpress.com).
Back to MSN: Washington and Idaho's top attractions? Chihuly Garden and Glass in Seattle and Silver Rapids indoor Waterpark in Kellogg.