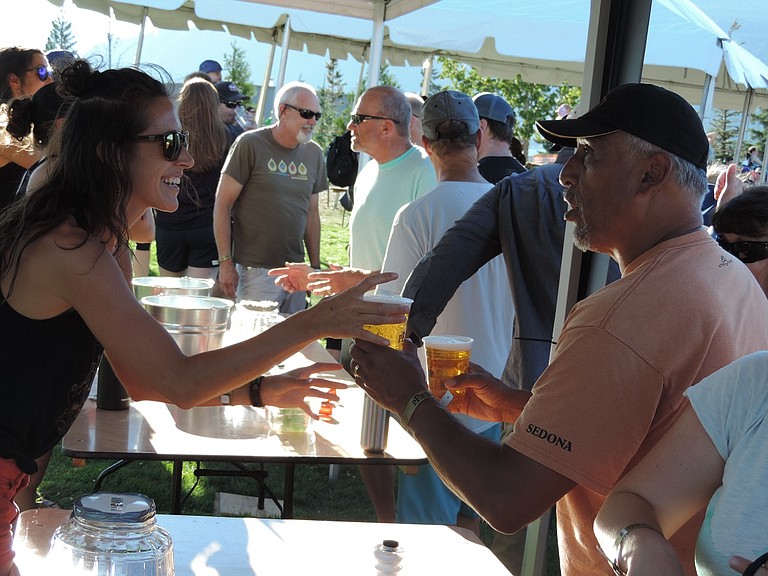 Saturday, August 12, 2017
A national nod comes pFriem Family Brewery's way upon the celebration of its fifth anniversary.
Steady growth, expanded distribution, and a continually-full pub are hallmarks of the brewery that Josh and Annie Pfriem started in 2012 in the eastern-most quarter of Halyard Building, built in 2010 by the Port of Hood River.
And upon the milestone, pFriem got the Oregon ranking in the Best Craft Ale in All 50 States listing on MSN.com. (Fremont in Seattle and Woodland Empire Ale Craft of Boise are the other Northwest picks.)
Planet Fly at Pfriem
pFriem expanded in 2013 by a third and again in 2015, taking on the entire building last year — more than doubling its brewing and fermenting capacity and creating a barrel-aging facility for its large array of Belgian-influenced ales.
On Aug. 5, the brewery held its fifth and "Golden" anniversary party, and hundreds of people flocked to Waterfront Park, across the street from pFriem, to enjoy food, music and lawn games to go with the ales.
Josh Pfriem said Saturday, "If you had asked me five years ago where pFriem would be now, I would be blown away, celebrating a beautiful day, having the Halyard Building to ourselves, thirsty and excited veterans drinking our beer and others, and making beer in a family fashion, with great folks. We knew we would see where the road would take us, and we've done that, and the next five, 10, 20 years, I don't know what's in store, but we will keep making the best beer we possibly can and continue to take care of the fine, thirsty people of Oregon."
'Pints for Pups' Aug. 19
Volcanic Bottle Shoppe hosts the annual event to raise funds for the dogs and cats of Home At Last. The event goes from 6-9 p.m. at 1410 12th St., on the Heights. Enjoy music by Ben Bonham and the Two Dollar Jazz Band, and enter a drawing for a custom pet portrait.
Tickets are at Home At Last, Klindt's Booksellers in The Dalles and Waucoma Books, and at the event.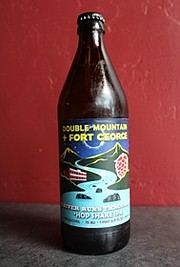 New Double Mountain flows
Double Mountain Brewery and Taproom has introduced "A River Runs Through It," its new "Hop Shake IPA," (6.3 percent ABV, 75 BU) a collaboration with Fort George Brewery.
ARRTI is available on draft and in bottles at the downtown Hood River taproom and SE Portland Taproom in the Woodstock neighborhood.
Double Mountain describes it as "full and ripe with deep citrus and earthy forest additions. Lactose is added in the boil to round out the balance, and keep things smooth and juicy."
"Fort George was thrilled to be asked to collaborate with a brewery that also shares 10 years of brewing on the banks of the mighty Columbia River," said Jack Harris, Fort George brewer/proprietor.