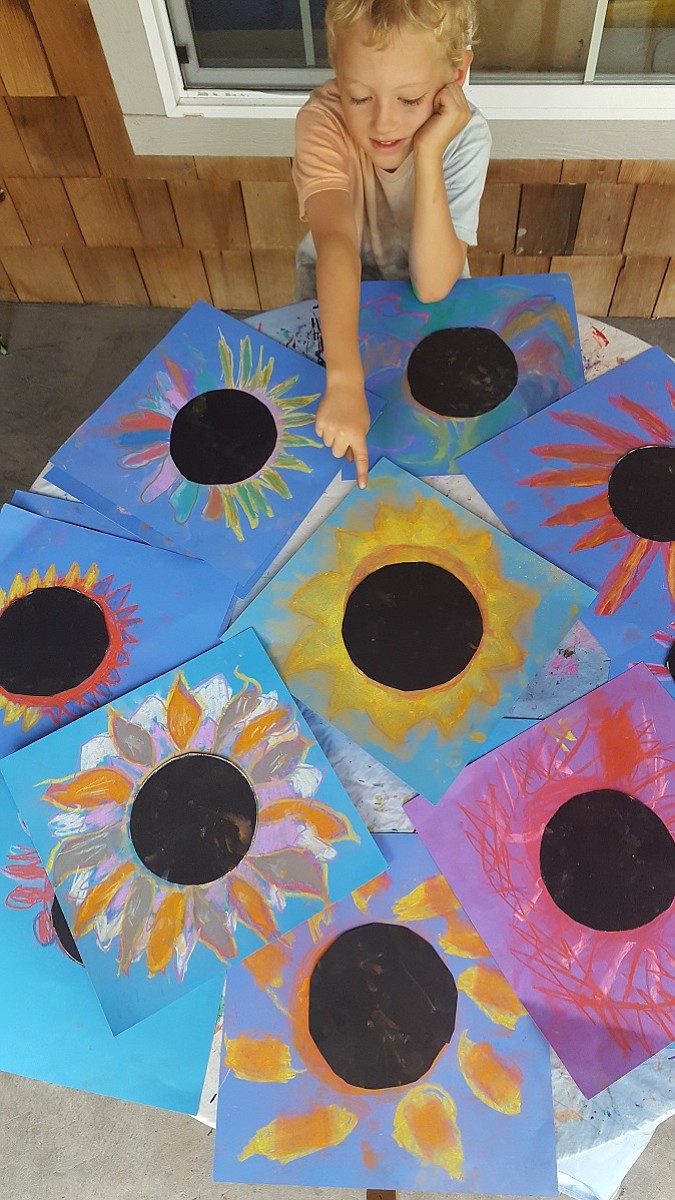 Originally published August 16, 2017 at midnight, updated August 16, 2017 at midnight
Traffic jams. Sold-out hotels. Farmers renting tent space in their fields.
On Aug. 21, a swath of Oregon nearly 70 miles wide will see the sun turn dark as the moon passes in front of it in a total eclipse.
While the Gorge lies outside the "path of totality," where the sun is totally covered for about two minutes, many residents still plan to watch. In Hood River and the surrounding areas, the sun will be nearly 99 percent obscured.
Rebecca Chown, O.D., owner of Indian Creek Family Eye Care, writes, "Because our eclipse is not total, eye safety is extra-important," referring to the fact that Hood River is at about 98 percent of totality. "Remember how you were taught never to look directly at the sun? Even 99 percent covered, the sun is still bright enough to burn your retinas and cause vision loss."
The retina is the delicate tissue at the back of your eye where visual images form. You cannot see without a working retina. The sun, even mostly covered, is so strong that direct viewing burns the retina, causing temporary or permanent blindness. Symptoms appear within hours of damage. If you have painful or watery eyes, notice that objects look different or bright light hurts your eyes, or you have a dark spot in your vision, see a doctor immediately.
To protect your vision, wear "eclipse glasses" — a device designed to protect your eyes — during the event, or use a solar viewer. Look for the letters "ISO" on the glasses or device to make sure it has been tested and approved. The American Optometric Association recommends glasses by Rainbow Symphony, American Paper Optics, Thousand Oaks Optical and TSE 17. The American Astronomical Society lists other approved glasses and solar viewers at www.aas.eclipse.org under "Eye Safety."
"Even though our eclipse is not total, you can have an amazing experience without traveling away from home," said Chown. "Just make sure your eyes are safe."
Where to find eclipse glasses
Indian Creek Family Eye Care at 1700 12th St. on the Heights has eclipse glasses available for $2 per pair. They will also distribute ISO-approved eclipse glasses at Families in the Park on Thursday, Aug. 17 at Jackson Park on 13th Street in Hood River.
Cascade Eye Center is giving away glasses while supplies last.
Avoid other glasses and viewers
Sunglasses, cameras, binoculars and other viewing equipment will not protect you during an eclipse. Avoid looking through a camera, telescope, or binoculars while wearing eclipse glasses — the extra device will magnify the sun's rays and damage your eyes.
Rules for safe viewing:
Use new eclipse glasses or solar viewers. Your eclipse glasses should be three years old or less. Throw away glasses that are scratched or wrinkled.
Look for the letters "ISO" on your glasses or viewer.
Find your viewing spot a few days early.
In addition to making eclipse glasses available at the office and in the community, Indian Creek Family Eye Care has already donated eclipse glasses to Boy Scout Troop 282, Hood River Middle School science classes, and the new Roots School and Makery.