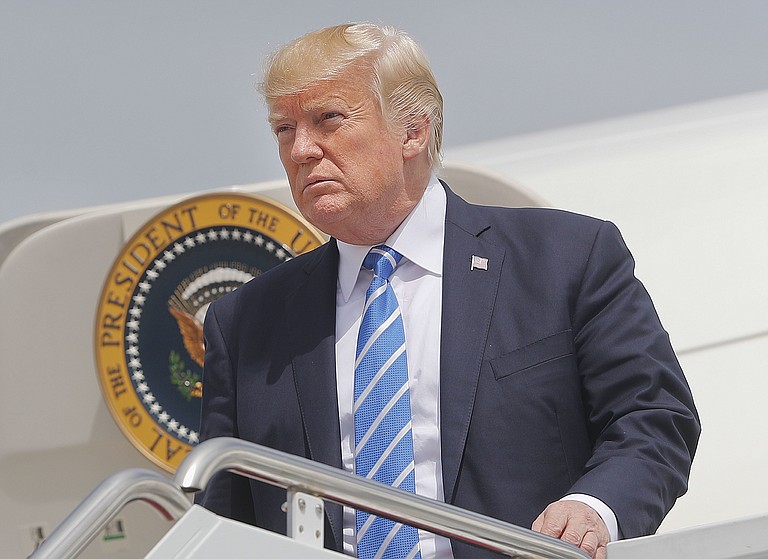 Saturday, August 19, 2017
President Donald Trump signed a disaster declaration for Oregon this month, putting Hood River and three other Oregon counties in line for recovery funds in the wake of January's ice storm.
The Federal Emergency Management Agency announced Aug. 8 disaster reimbursement has opened up on a cost-sharing basis for recovery work. That includes repairing or replacing infrastructure damaged by severe winter storms, flooding, landslides and mudslides during Jan. 7-10 in Hood River, Columbia, Deschutes and Josephine counties.
Trump's declaration does not guarantee any counties money, but it pushes them forward in an approval process for governments seeking FEMA aid.
If successful, Hood River County could receive nearly $418,000 for local public and nonprofit agencies.
"This is for costs to repair physical damages to the community, and public and nonprofit agencies … roads, bridges and other public facilities that results from the major winter emergency," Barb Ayers, county emergency manager, said.
Possible recipients include Hood River County, city and county public works, Hood River County School District, Columbia Gorge Community College, Providence Health and Services, the ports of Hood River and Cascade Locks, and the City of Cascade Locks.
The county also qualified for the federal SBA loan program, which was opened only to storm-damaged communities. The program helps local small businesses recover from economic damage with low interest loans.
Ayers called FEMA's cost recovery process "arduous." The county's emergency management department, working through the Oregon Office of Emergency Management, has to meet a certain floor of damages with detailed justification.
To be considered, the county has to declare a local emergency and demonstrate major impacts. The state also has to meet a threshold of damages and declare a state emergency. Then the governor requests a presidential declaration to free up federal recovery dollars.
Oregon declared a disaster in early 2017, including Jan. 7-20 as impacted days.
Trump and FEMA denied the initial request, but Oregon appealed the decision. The federal government reversed course and approved a scaled down version of the request this month — it shrunk the storm-stricken days to three: Jan. 7-10.
Following Trump's approval, a handful of selected counties now passes into a second round of FEMA review and approvals.
Ayers said Hood River County held a series of local meetings with FEMA and OEM in March and received positive feedback. "We made it through Round One of FEMA review. Round Two is coming soon," she said.
Because the presidential declaration dropped the incident dates from 12 to three, several counties fell out of consideration.
Andrew Phelps, OEM director, told emergency officials around the state in an email, "I know this disaster was a significant effort and burden on your communities and that is not fully reflected in the declaration, but we will work diligently to make sure federal assistance is distributed as efficiently and effectively as possible, and we will recoup as much of the costs associated with the January storms as possible."
Similarly, Oregon's Congressional Delegation sent out a joint statement lauding the partial federal disaster relief; however, the seven lawmakers said it "is likely to fall short of the more than $17 million in damages" wreaked by January storms.
"This partial disaster declaration is a good first step toward providing desperately needed relief from the costly damage caused by the massive winter event that hit our state in January," the delegation said in a joint statement.
The Aug. 21 solar eclipse will keep emergency response agencies busy, but after the ordeal, Hood River and other eligible counties will work with local agencies, FEMA and OEM to go to bat again for disaster recovery assistance, Ayers said.
"We're certainly proud and excited to advocate successfully for, and work hard to help, local agencies impacted by the winter storms," Ayers said.