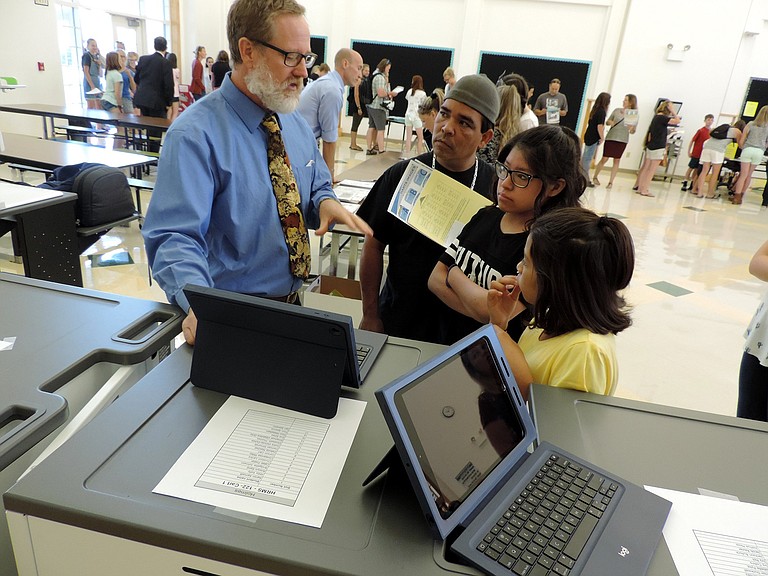 Originally published August 26, 2017 at midnight, updated August 26, 2017 at midnight
Principal Brent Emmons gives a preview of the new innovative technology system at Hood River Middle School during registration day Thursday.
With him are Ricardo Solorio and his daughters Briza, right, a sixth grader, and Trinity, a seventh grader. Students at HRMS, along with Wy'east Middle School and Cascade Locks School, will be issued iPads they will use in class and on school projects during the day.
The devices will be checked back in at the end of the day, and teachers can program the devices by classroom and for individual student needs.
The new technology is provided to the three schools because they are undergoing extensive remodeling this summer, and the support devices for wireless reception and high-definition audio and video are being installed at the same time.
The individual iPads will be gradually provided in ensuing years throughout the district.