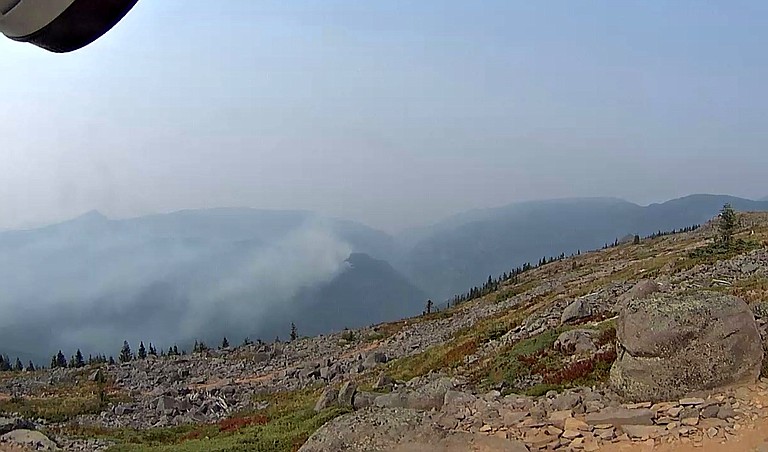 Originally published August 29, 2017 at 3:36 p.m., updated August 29, 2017 at 3:37 p.m.
The Indian Creek Fire slowly grew over the weekend to 335 acres, despite aggressive air attacks, and smoke from larger fires around the region has once again hampered air quality in the Gorge.
Planes and helicopters are dipping into the Columbia River at Cascade Locks and dropping water on the forest fire, which is burning atop steep terrain.
"Things are looking good as far as the amount of water," fire spokesman Joe Anderson said Tuesday morning.
Anderson said aircraft dropped about 128,000 gallons of water on the fire Monday. The team includes four "Super Scooper" airplanes and a helicopter.
To keep watch on the fire, the interagency team is using an automated, solar-powered camera, made by FTS Inc.
Smoke has reduced air quality in the Mid-Columbia area to "moderate" Tuesday, according to Oregon Department of Environmental Quality's air quality index.
Fire officials expect bigger fires around the Northwest contributed to the smoky effect Hood River residents are seeing.
The closest major wildfire is the Milli Fire near Sisters, which is burning 21,000 acres. In southern Oregon near Brookings, the Chetco Bar Fire is burning 117,000 acres.