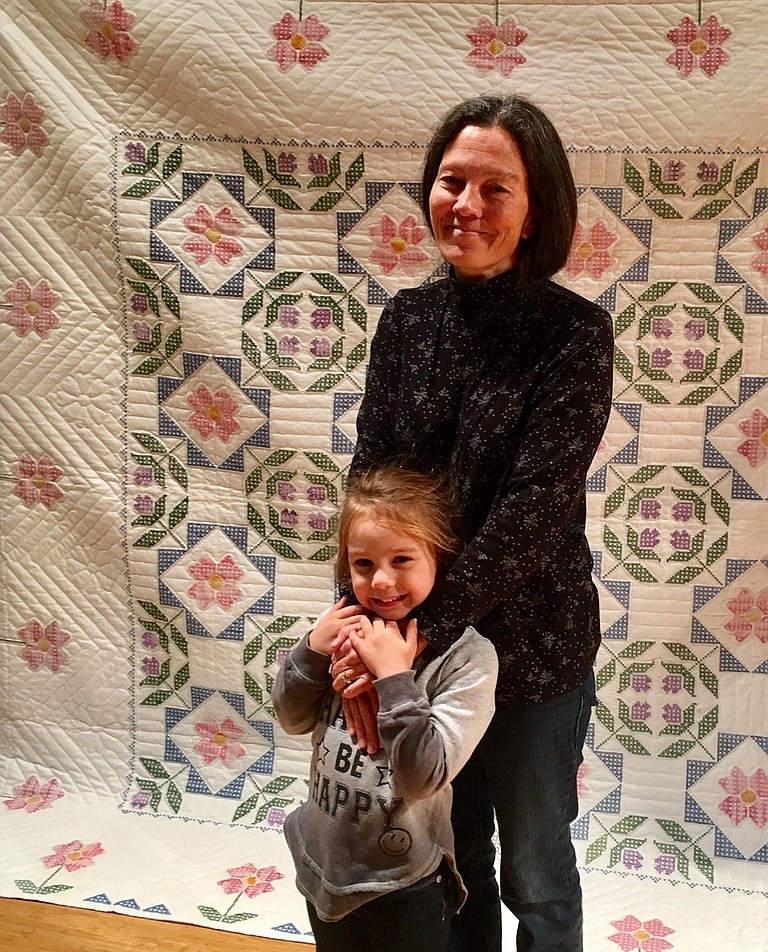 Wednesday, December 6, 2017
It's a win/win for the Hood River community because Women's Ministries at Hood River Valley Christian Church loves to give.
For the past seven months, the group has been selling tickets to win a handmade, cross-stitch quilt created by quilters Mary Patterson, Beulah Herman, Mary Kummer, Lorene Murray and Adie Arens.
Led by the dedication of Beverly Carpenter, ticket sales were supported by the Hood River Valley Adult Center, Lions and Soroptimist clubs, as well as Rosauers, where tickets were sold on site on several occasions. The energy of church volunteers and generosity of those purchasing tickets raised $4,456 for local community outreach, said a press release.
"A lady came up to us at Rosauers (and) surprised me by giving $100, then thanked me for reminding her that this type of giving is something she had overlooked since losing her husband," said Carpenter. "A young man in a wheel chair searched through his bag to come up with the money to buy a ticket. They both touched my heart."
During a recent church service, Carpenter and HRVCC Pastor Alicia Spiedel drew lucky ticket belonging to Brenda Wilson of Carson, Wash.
The decision was made at the outset of the fundraiser to give half of the proceeds to the local Meals on Wheels program. At a November luncheon at the Hood River Valley Adult Center, a check for $2,228 was presented by HRVCC Women's Ministries to support the work of Meals on Wheels.
"We are so thankful to the Hood River Valley Christian Church for putting so much work into their quilt fundraiser," said Amy Mallett, Hood River Adult Center executive director. "We are so honored that they would donate half of their fundraising efforts to Meals on Wheels! This is such an important program in our community. For everyone involved with the quilting project to recognize this and put so much effort into such giving makes us glad we live in the community we do."
HRVCC Women's Ministries will use the remainder of the funds to support other local charitable causes and organizations.