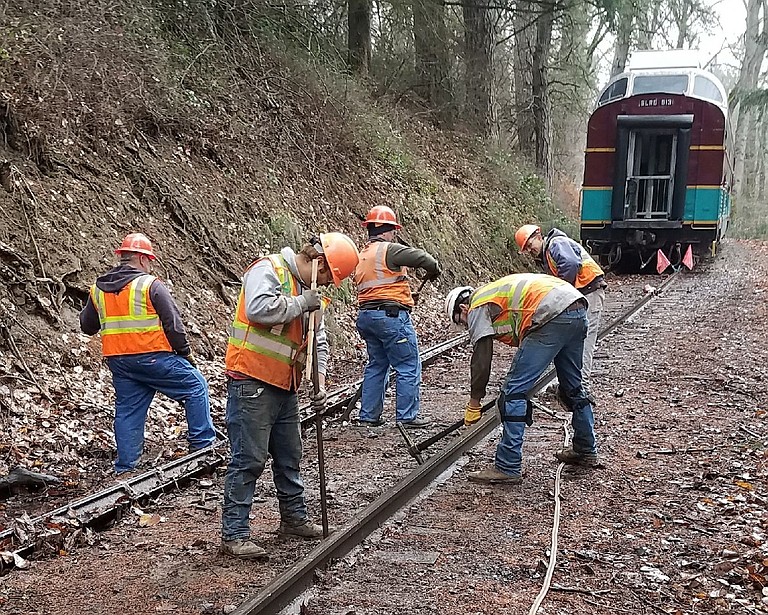 Wednesday, December 6, 2017
The first evening run of the Mt. Hood Railroad "Train to Christmas Town" derailed late Friday afternoon about four miles south of Hood River, with no injuries. Four train cars, with about 200 passengers aboard, slid off the tracks but stayed upright, according to MHRR General Manager Ron Kaufman.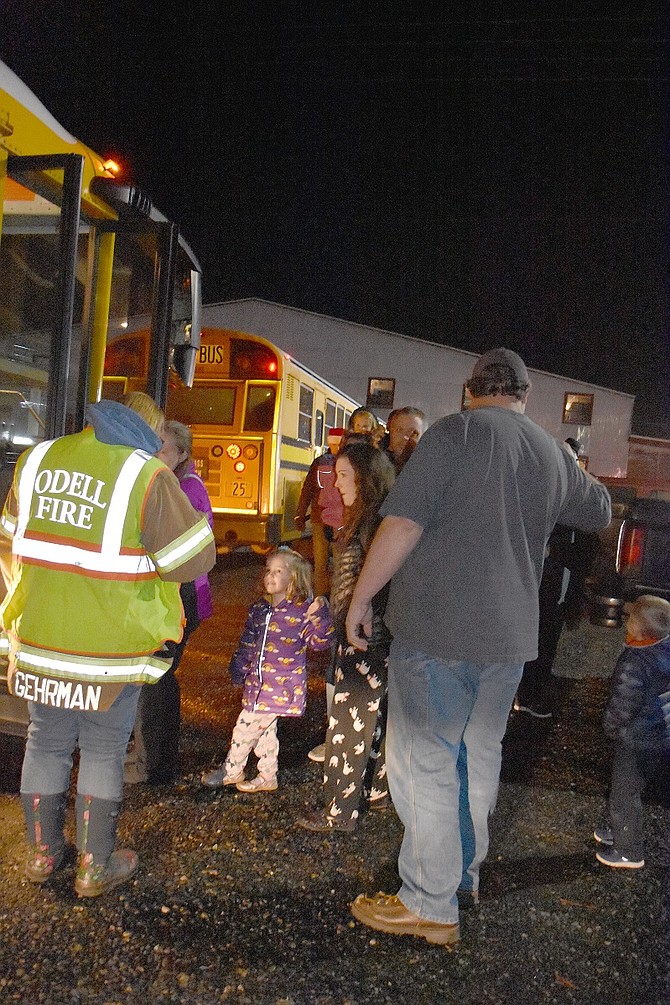 All weekend, "Christmas Town" service was canceled and riders notified. The holiday train is expected to resume service again on its next scheduled weekend date, Dec. 8. (The excursions do not run during the week.)
"We're grateful no one was hurt, and look forward to providing this fun service to the public again," Kaufman said. "It affects the railroad, but we also know it affects so many other people in the community who serve visitors."
Train and track damage was minor in Friday's 5:30 p.m. incident, Kaufman said. Rail crews began track repairs Saturday morning, a process that would take "two to four days," Kaufman said. Freight service may see little or no interruption, he said. Freight runs vary from two to five per week.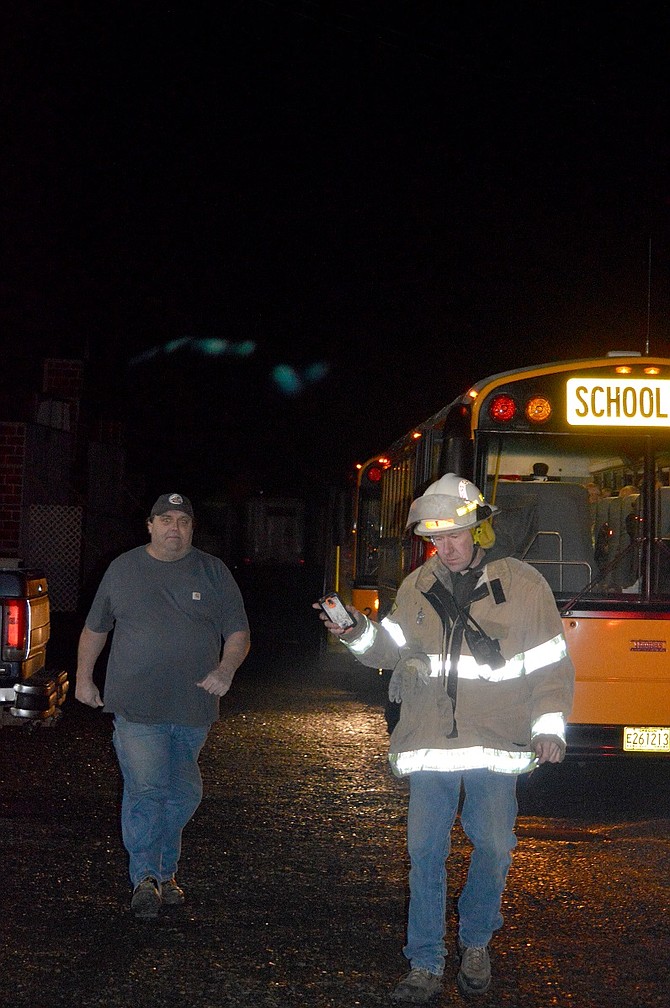 "The train cars were on the ground, and it was a very minor incident, but you never take it lightly. The cause is under investigation," by MHRR and Federal Railroad Administration, and Oregon Department of Transportation rail division, Kaufman said.
"We had great cooperation and were able to line up busing, and it actually worked pretty well," he said. "We made two trips on the cars that were unaffected, and were able to bring all customers and staff. There was very little delay in the first trip, and busses were there waiting for the second one."
On Friday, all passengers were transported by the remaining train cars to the "Christmas Town" destination three miles away in Pine Grove, and taken back to Hood River by bus, courtesy of Hood River County School District. Pine Grove Grange and The Fruit Company, both adjacent to the "Christmas Town" scene, opened their doors for the passengers to wait. Wy'East Fire District volunteers responded along with Hood River Fire Department and Hood River County Sheriff's deputies. Local orchardists assisted in getting responders' access to the derailment site, near Whiskey Creek Road.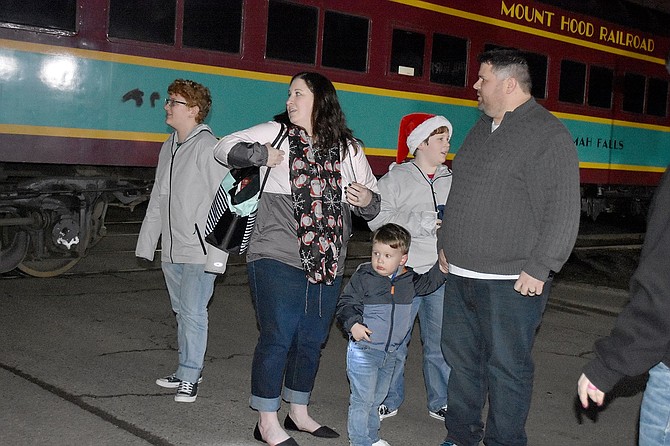 Families got a chance to meet Santa on board the train in Pine Grove, and at the MHRR depot.
Kaufman said the railroad is offering full refunds or reschedules to every passenger. "Christmas Town" will run on its normal published schedule for the rest of the event from Dec. 8 through Dec. 28. Five staff in Hood River were on the phones contacting those with reservations.
"We found people are both ways; some wanted the refund, others said, 'Can we come next weekend?'" Kaufman said.