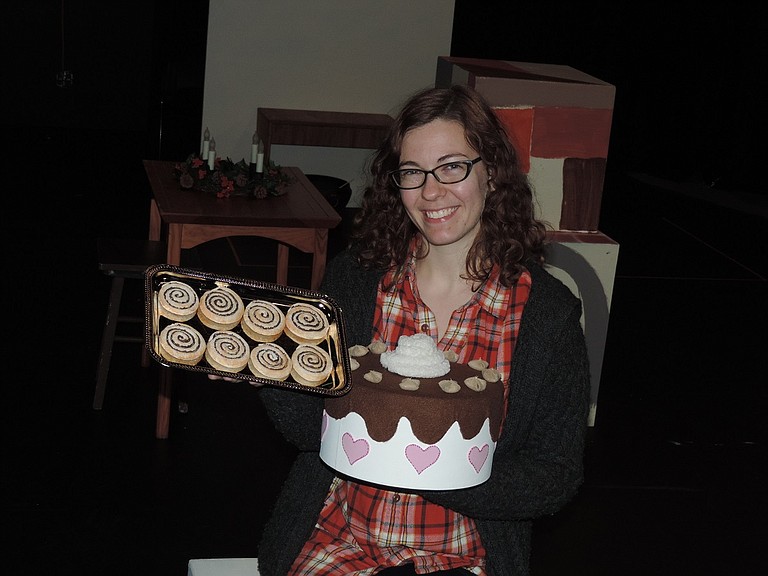 Wednesday, December 6, 2017
A classic children's Christmas tale fills the Columbia Center for the Arts stage starting Saturday.
But the first full audience will be a unique one: the Dec. 6 final dress rehearsal is being turned into a performance for all second graders from Mid Valley Elementary, who will get in for free. The partnership with the Center for the Arts means the youngsters get to stay up after their bedtime on a school night, and ride Hood River County School District buses from Odell to the arts center for the play.
Sophie Whitehead, the other second grade teachers and Principal Kim Yasui arranged the treat for the youngsters, many of whom have never seen live theater.
"This is going to be a special night for many of our students," Whitehead said, adding that seats would be made available to siblings and friends for $2 each. She approached Director Sullivan Mackintosh, whom she has known since Mackintosh was a young girl, and Mackintosh was immediately receptive.
"Right away we wanted to make that happen," said Mackintosh, a Lewis and Clark College graduate who has gone from performing as an elementary school student in Hood River in Missoula Children's Theater and other youth theatrical productions to her current job as consulting artistic director for the center.
"(Performances for students) have been our plan for shows in the theater, and it was thought of too late for this one, but (Whitehead) initiated it and we said, 'Let's find a way.'
"The support from the school itself is a big help. The cast is really thrilled and there is nothing quite like performing for a majority children audience," Mackintosh said.
"Being in Phoenix Theater (at Hood River Valley High School) triggered for me that performing for kids is the best, or creating performances for kids if I'm not on stage," Mackintosh said. "Usually, those shows are half-and-half adults and kids, but having 100-something kids and a few teachers will be quite an experience.
"For an evening show, it will be a first," she said.

•
Note: 'Strega Nona' opens Saturday. An incorrect day was given in Kaleidoscope.