Saturday, December 9, 2017
Willie walks out, opportunity walks in.
Willie Taggart left this week after one year on the job at University of Oregon.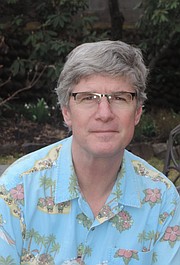 Talk about duck-ing responsibility. And after making, what, $1.8 million, with a newly-sweetened pot just last week?
The coach has proved himself as shallow a man as you can imagine in a position supposedly dedicated to the fostering of young men's characters. Now he is gone in less than a year, leaving a trail of crocodile tears from Eugene to Tallahassee.
Taggart — he's out. Let's not bemoan the loss, though. Instead, when it comes to replacing this Peter Pan with a headset, the brass at University of Oregon (disclosure: my son is a senior at Eugene) has the chance to do something radical yet sensible.
•
What if top university professors behaved the way egoists like Willie Taggart do?
"Sorry, students, I have accepted a job at Woe Be To U. The Head of the School of Psychology is my dream job and I'm going home."
First of all, a little thing called tenure gets in the way of that. Academics have that traditional incentive to dedicate themselves to a school. For coaches, sky-high salaries act as an incentive to take flight, not stay put.
And it's flat-out wrong.
What if the NCAA applied the same rigor to controlling this curdling phenomenon of exorbitant salaries as they do to what they see as corrupt practices in recruiting? That is, a team rep legally can't so much as treat Junior Phenom to a sandwich, but they allow universities to routinely dump seven-figure salaries on coaches.
•
So here is that radical-meets-sensible solution:
It's simple: the NCAA should make it a regulation that if you want to be head coach of an NCAA team, you will be willing to accept no more money for the job than the university president is paid.
You're saying the head coach job is more important? Sure, but not that important, except on the perplexing, corrupt Planet Collegiate we have created.
Fact: Oregon university professors' salaries range from $150,000 to $250,000.
So should a coach earn more than a professor?
We can negotiate this; somehow, we seem to need these sideline straddlers to have lucrative salaries. So what is so crazy about expecting the head football coach, and his assistants, to earn no more per year than the president of that institution?
That's $560,000 this year for UO President Michael Schill — he'll likely get a 10 percent bump, so for 2018, call it $620,000, plus benefits.
The UO athletic director would say to a prospective coach: "You wanna coach football at this institution? You work for less than the president. Here's your contract: $600,000 salary plus your travel expenses, per diems, and vehicle and housing allowances. Puts you north of $800,000."
Get the NCAA to make it standard, so coach-poaching and ego-stroking salary bumps will be no more.
Coaches should be told, "Sure, it's a tough job, you got lots of pressure, but so do the academic deans who MIGHT be making six figures yet oversee staffs of 80 people and are responsible for the education of thousands of young people, and make a fraction of what we're offering you."
Help the coach keep it in perspective: "You have a coaching staff of eight and all you have to worry about are 100 guys." And your assistant coaches? Explain why they deserve to earn more than an assistant professor? Those men and women are working long hours for $87,000, and no housing or car allowance.
My son does attend UO, and one of the unexpected benefits of the Duck football team having a disappointing season, back in 2016-17, was that people stopped saying things such as, "Your boy goes to U of O? Hey, they're having a GREAT season!"
For two years now, I have not had to testily point out the obvious to people: that my son and 24,000 of his peers are at UO not for sports, but for an education.
That priority long ago ceased to be obvious to the powers that be in the NCAA. The tail wags the dog and Bowser is getting fatter all the time.
The answer comes down to this: Unless that is what they pay the school's top administrator, no seven-figure salaries.
Here's your visor, what's your hurry?