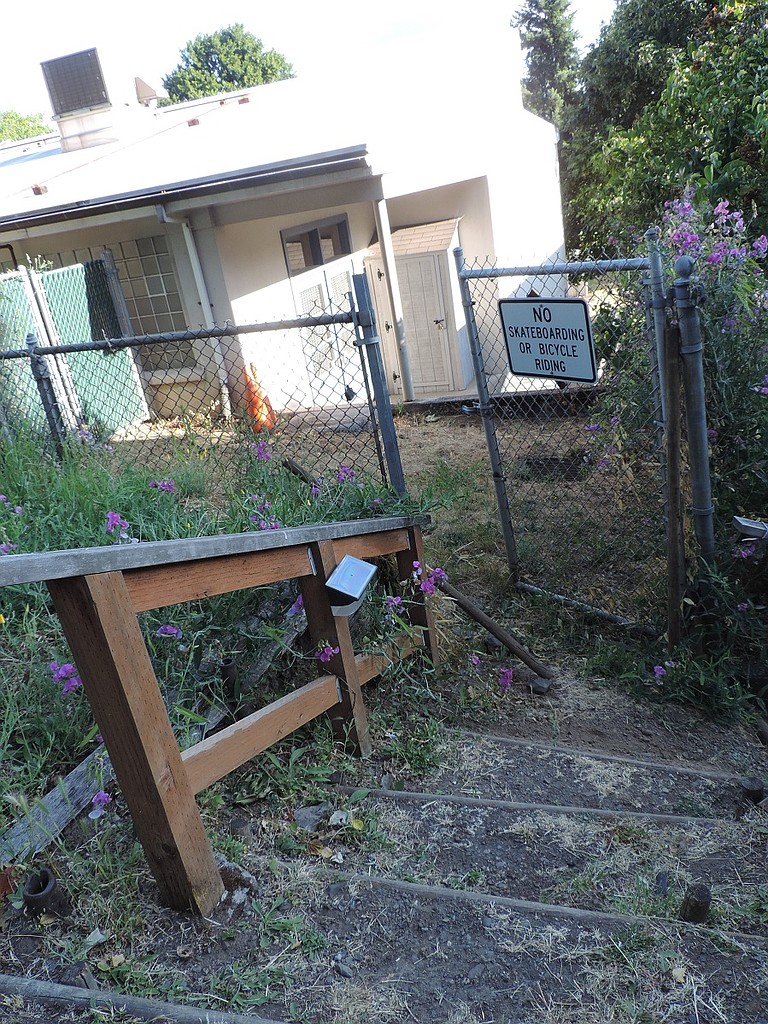 Wednesday, December 27, 2017
In 2017, these leavings washed up on the rocky beach of my gust-swept brain.
You won't see any of what follows on Insta-twit-face-chat.
•
I can go with a lot of marketing devices, but I refuse to enroll for anything that tells me, "sign up for the waitlist today."
•
I can't make up my mind: in 2018, should I be hangin' back or haulin' ass?
•
From Trumbo to Trump: said Dalton c. 1950s, "What the imagination can't conjure, reality delivers with a shrug."
•
"Back ages." Much is said in those two words, about aging, memory, posterity, or personal history. Back ages. If I could copyright it I would, because I looked it up on the Internet and it ain't there. Yes, there is Dark Ages, but that's not what I mean, nor "Back Pages," brilliantly taken 40 years ago by Bob Dylan.
Back ages: Can't find the phrase, and I think it's amazing. You read it here first.
•
"Lovingkindness" — all run together — is a centuries-old, accepted word from the Bible. But I can't find any equivalents. Why not "mercifulgoodness" or "ragingvengeance"?
•
Some people should just get all their social media at once: What about Twinstafacechat?
Or would it be Twitchatfacegramsnap? Chattergrambook?
•
In the UK, there is a meal delivery service called MeatLiquor. Inspired name. What would takeout specialties be for a beef-booze outfit? Cholalcohol? Cholestocol?
They should add Dessert to the name, and offer "Cholalcohlate."
•
Those were all word mashes known as portmanteau, which recently seem to be all the rage. I read in The Guardian UK that "new ones to avoid" are Twixmas, Dogcation, Flightseeing, Spatisserie (is that a crossaint while you sit in a hot tub?) and Bizcation. Yecchh, In the same context the article cited "digital detox," which is less a portmanteau than a handy alliteration. Good phrase, actually, for going off devices and Snapstafacetergram.
•
I love Chicago. Been there a few times, as recently as 2016. I visited my cousin Harlan whose house is on an alley. Then I read the wonderful book "Chicago" this year by the late Brian Doyle.
"Alleyness, you might say," Doyle wrote, "is one of the things I remember best about Chicago."
My Hood River neighborhood is like that: it's got "alleyness."
And Doyle said this of Chicago:
"King of the plains, dismissive of the arrogant flittery cities of the coasts, a vast verb of an urb, but one still built for people." Perfect.
•
Plenty of schools of hard knocks. The toughest is located on Fierce St.
•
We rented a storage unit this year; first time ever. Got out of it in October, thankfully. Commentary on storage is infrequent, but what's there is good. First, from George Carlin: "Stuff. That's all I want. That's all you need in life is a place for your stuff, right? A house is just a cover for all your stuff."
And Jimmy Buffet:
"We have people to make us things/
We have people to sell us those things/
No room for these things/
We build lots of self-storage/
Calypso poet shortage …"
•
Mid-year, David Brooks wrote: "We're about to enter a moment in which U.S. economic and military might is strong, but U.S. political might is weak; imagine the Roman Empire governed by Monaco."
•
Channeling the French revolution, meanwhile: I was fascinated to learn this year at the prototype of the original guillotine was made by one Tobias Schmidt — a maker of harpsichords.
•
Making up palindromes this year helped me keep my mind sharp … well, less dull. I wrote these:
Dine on eel? Never – even ever, even, Lee? No, Enid.
Rebut no drover to go, Trevor. Don't Uber.
Yay! Democrat tar comedy, ay?
•
Have I just missed it, or is there such a thing as musical-accompaniment microwaves? There oughta be. Heating up your coffee? "Jeopardy theme" would count off just enough time ...
•
Also, I checked on "combination weed whacker/metal detector." You'd think someone had invented it by now, but no.
•
Yet a product that does exist is the "Smencil." Yes, aromatic pencils, come in all kinds of scents. Why are these not more famous?
•
We always say, "I have half a mind …" But what if you were a little less certain?
"I have a third-of-a-mind to …"
The mathematically adept might say, "I have 54.27 percent of a mind to …"
•
The things we say: a radio guy used the term "in the time being." Sounded strange; I think he meant "for the time being." That is a phrase we say all the time, but do we ever think about it? For the time being is curious on so many levels: etymological, philosophical, chronological. As if we could switch to a different strata of time or something?
Hey, maybe we will. Or maybe should …
You see, some anti-aging skin products are being labeled as "time travel."
Maybe we should, but not in that way.
•
My favorite sports names from 2017: DiCaprio Bootle, Leviticus Payne, Equinameous St. Brown and Hasan Defense. Key & Peele did not go East-West for these; they are real.
•
Ever stopped to realize that the only units of time NOT based on lunar or solar phenomena are minutes and seconds?
I turn 60 in 2018, so … every second counts.
•
If I stop myself from saying or thinking something, did I "intrarupt"?
•
Then there was a certain Portland female radio "personality" who just made up her own new phrase and tossed it out: in a video blog one day in September, she bemoaned her inability to get up and moving despite the beautiful fall weather, adding something about being "still a pimp with a limp." Eww. I hope that is the last time that phrase is ever used on air. (Or in print.)
•
I'm so confused. Is it "you've got another thing coming," or "you've got another think coming"? The think version you'll find in both "To Kill A Mockingbird" (1956) and "A Prayer for Owen Meany" (1989). According to grammarist.com, it stems from an old comic expression: "if that's what you think, you've got another think coming."
Well, some people think I don't think things, but to some others that's something that some people think.
•
I propose a new "SIN tax." Yes, the acronym: Stupid, Insignificant, Noxious. SIN tax is what you pay extra for putting up a billboard to advertise, as I saw somewhere this year, worthless items such as baking decorations. "Sprinkle on some fun!" it read. There should not be an inverse relationship between major visual pollution and the most minor products.
•
From Frank Turner, Best lyric of 2017:
"And I don't care what the weatherman is saying/
Because the last time that I saw him he was on his needs knees, he was praying/
And the preachers and the scientists got soaked just the same/
And we wondered if we'd ever get dry again."
•
Cool name for a poltergeist detective living in Oslo or Murmansk: Freya Thedark.
•
Best New Yorker (or any other) cartoon of the year? God in heaven says to a halo'ed acolyte, "Look, if I have to explain the meaning of existence, then it isn't funny."
•
Surely is one letter shy of surly. Yes, of course I'm certain, whadya want from me?
•
The reverse patriot says give me the blue white and red.
•
Whoo knew? Four (4) different companies used a talking owl for their TV ads in 2017: Western Governors University owl had a sarcastic American vibe, America's Best was a sardonic American, while Trip Advisor was a friendly sort of Cockney and Xyzal's was a professorial Brit.
•
I watch too much TV: the stupidest ads of the year were the ones showing a bride-to-be putting tooth whitening strips in her bridesmaids' swag bags. And the couple who watches their roof cave in and the woman turns abruptly to the man and says, "I'm pregnant!"
•
Would a set of hipster food trucks specializing in snails be a Gastropod?
•
Note to restaurants with newspaper urinal kiosks (guys, you've seen them): if you are going to, ahem, install these things, don't leave pages up there for two weeks. Refresh!
And if you're not going to put any pages in them at all, remove them.
•
I leave you with words of wisdom from the band The Tragically Hip (RIP Gord Downie):
"It gets so sticky down here/
Better butter your cue-finger up/
It's the start of another new year/
Better call the newspaper up …"