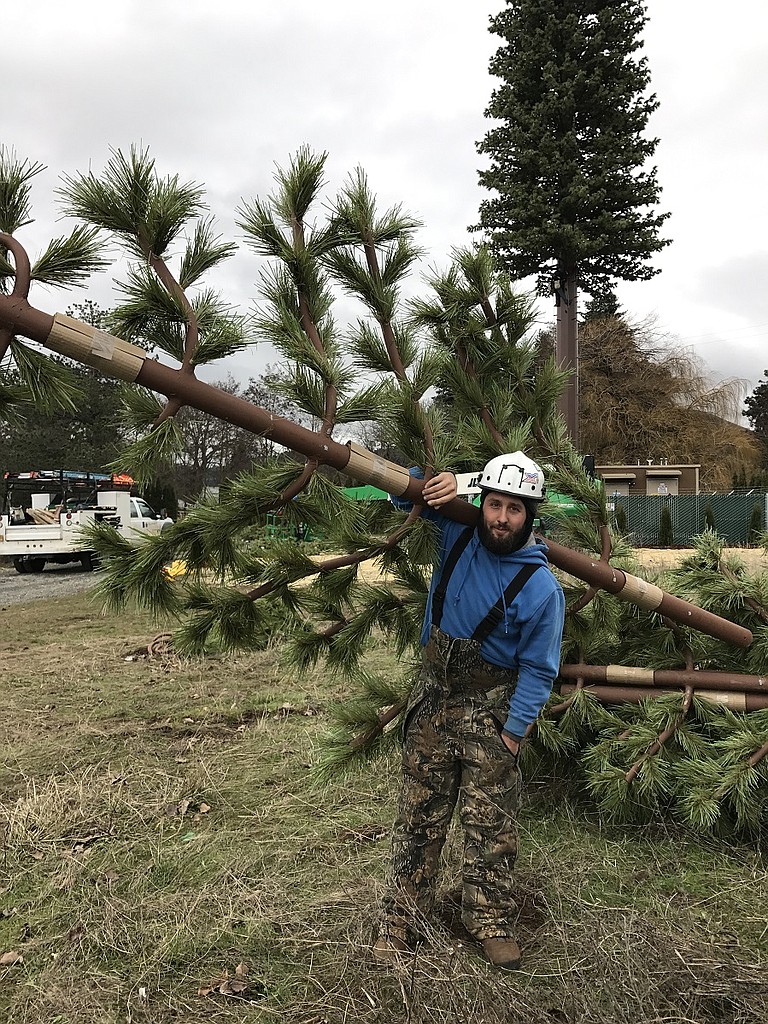 Originally published December 30, 2017 at midnight, updated December 30, 2017 at midnight
What looks like a tall Ponderosa pine or Douglas fir near Tucker Road is a new 111-foot AT&T "monofir" cell-tower, approved by Hood River County in June.
John Fox of Summit Solutions pauses with a fake 11-foot tree branch, one of about 150 his crew bolted into the steel "trunk" last week.
The tower is located just south of Idlewilde Cemetery, near Hood River City limits, about 150 feet back on the west side of Tucker Road.
While some neighbors objected to the visual impacts of the tree-like tower, County Planning Department approved the request while requiring extensive design and construction rules, including the stipulation that what it calls "faux branches" extend as low as the approximate height of nearby vegetation — approximately 30 feet.
County Principal Planner Eric Walker wrote in the permit that the applicant vowed to paint the tower brown, "while the faux branches will be brown with green foliage, in order to mimic an actual tree."
Walker deemed that "a variation in branch widths and bushiness be provided to give it a more natural appearance."