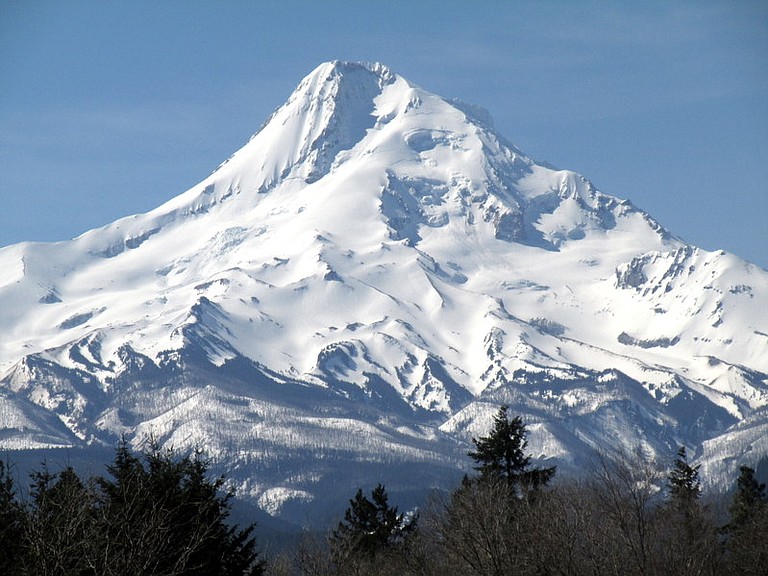 Saturday, December 30, 2017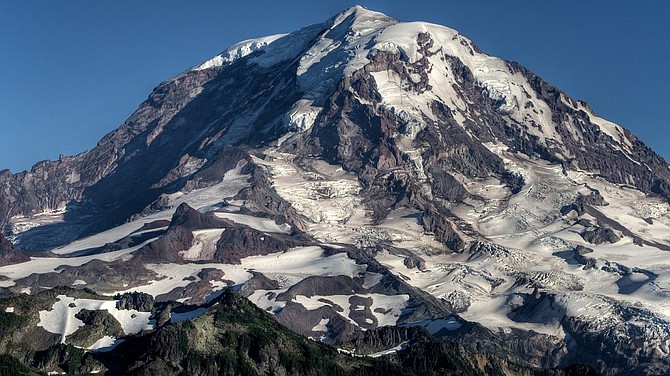 WELL SAID: "The old problems — love, money, security, status, health, etc. — are still here to plague us or please us." — Shelley Berman, 1926-2017
WELL DONE: By Hood River photographer and mountain expert Darryl Lloyd: When a profile of Mount Hood appeared atop a Seattle-based geological website focusing on Mount Rainier, Lloyd attempted to correct them on it via email. A few hours later, the guy in charge of the website responded that the view of the mountain — clearly Cooper Spur, Coe Glacier and other features of the Oregon sentinel — "While it looks like Mount Hood, it is actually Mowich Face in the foreground with Willis Wall behind it … " Replied Lloyd, who does know a few things about our Northwest peaks, "Well, you can call it Rainier, but ask anyone who knows Mount Hood like I do, and they'll agree with me." A few hours after that, and with no words of thanks or other comment to Lloyd, the webpage image was changed to Mount Rainier.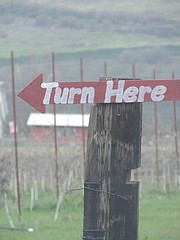 SIGNS serve all sorts of purposes, but sometimes they serve as inherent mysteries. Witness the one (see photo) near Pine Grove at Fir Mountain and Thomsen roads: "Turn Here" says the rustic, hand-painted board, indicating left, or west-bound on Fir Mountain. Yet no other words or symbols to explain its orientation. Why turn here? What is my destination? Who wants me to head that way?
CUSTOMER SERVICE: A bowl full of quarters on the counter at Windy River Computers, courtesy of owners Perry and Wilma. "We don't want to see anyone get a parking ticket," Perry said. Some clients will take coins to stave off the fine, while others will put down a dollar in exchange.
CAUTION: Slipperiest place to step on frosty mornings? Yellow curb paint.
PORCH décor: Not sure what it's doing there, but a home on a quiet Heights side street has on the porch a hand-painted wooden sign about an "ice cream sandwich bar," complete with flavors and instructions, and the exhortation, "Get Stacked Y'All."
L.I.T.erally: Applebees was kind enough to inform us that the restaurants have been offering the $1 Long Island Iced Tea, better known as the Dollar L.I.T." (trademark) all December, adding that "the fan-favorite cocktail is made with a delicious mix of vodka, rum, gin, tequila, triple sec and sweet and sour mix with a splash of cola."
The drink has a much higher alcohol concentration — approximately 22 percent — than most highball drinks due to the relatively small amount of mixer.
Considering all that booze, the reader can decide the seasonal suitability of "L.I.T."; you could call it an "alco-nym."
After spending a couple bucks at Applebees on these concoctions, "lit" is what you would be.
— Kirby Neumann-Rea