Originally published February 11, 2017 at midnight, updated February 11, 2017 at midnight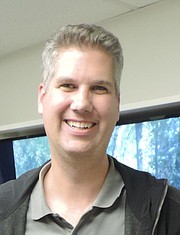 The Hood River Valley Parks and Recreation District is updating its system development charge (SDC) methodology.
Via the district's proposed plan, the fee on new developments will rise by six percent. The district is also updating particulars in the methodology itself, which is required every 20 years.
Every year in June, HRVPRD establishes a fee for the following year. Historically, the district has raised the fee six percent annually.
SDCs are one-time fees assessed on new development to cover a portion of the costs that public agencies spend providing certain types of public capital facilities — such as parks — to address impact created by new development.
The Parks District's SDC methodology is a study that identifies how much funding will be needed to pay for the expansion of the park system due to development, and then divides those costs by the projected development to establish a fee.
Mark Hickok, HRVPRD Director, indicated the update is a "refresh" of the existing methodology.
"In order to collect system development charges, a methodology must be completed at least every 20 years. The last SDC methodology was adopted in 1999," he said.
Hickok said examples of past projects that have received System Development Funds include Indian Creek Trail, Waterfront Park, Culbertson Park, and Westside Community Trail. Some upcoming projects that will be partially funded with SDCs are the waterfront dog park and Golden Eagle Park.
A public hearing regarding the proposed system development charges will be scheduled in March, at the Hood River Aquatic Center. Those who cannot attend can submit written comments to:
Hood River Valley Parks and Recreation District; attention: Mark Hickok, 1601 May Ave., Hood River, OR 97031. For questions, call 541-386-5720. Written comments must be received by March 10 to be considered.
A copy of the proposed SDC methodology update is posted online at: www.hoodriverparksand rec.org/wp-content/uploads/2017/ 01/HRVPRD-Parks-SDC-Update-Public-Review-v4.pdf.